In summary
Leica's M-series cameras are definitely niche products that will attract discerning buyers with deep pockets. For those who are accustomed to an autofocus camera and lens, stepping back to manual operations will require plenty of adjustments.
Essentially, the M11 is a camera for photographers who want control over every aspect of image capture and are more interested in shooting than editing shots. It requires deliberation to ensure images are correctly focused, which means it won't suit action photographers. It's better for landscapes and can also be used for street photography, particularly with the 35mm lens.
The M11 has the outstanding build quality associated with Leica products and is an impressive performer within its limitations. For that reason we've given it our Recommended tick.
Full review
The latest addition to Leica's M-series manual-focus cameras, the M11, features traditional rangefinder styling and a new, 60.3-megapixel full-frame BSI CMOS sensor that enables users to access Triple Resolution Technology that can record at 60, 36 or 18 megapixels, using the full sensor area. The Maestro III processor supports a sensitivity range of ISO 64 to 50,000 and the M11 records a 14-bit colour depth and has a dynamic range of up to 15 stops. The new camera is also the first in the line to include both mechanical and electronic shutter options.
Angled front and rear views of the M11 in black (left) and silver (right). (Source: Leica Camera.)
As befits long-standing tradition, the Leica M11 is manufactured in Germany and comes in two colour options. The black-finish variant has a top plate made from high-quality aluminium with an especially scratch-resistant coating, resulting in a body that is 100 grams lighter than its silver-chrome counterpart, which has a classic brass top plate and weighs 640 grams. We received a silver-chrome version of the camera, along with a Summicron-M 35mm f/2 ASPH lens for this review.
Who's it For?
High price tags will put Leica equipment out of the reach of many photographers, which is a pity since they can be largely justified by the outstanding build quality associated with Leica products. The M11 is also a fully manual camera, which will put some purchasers off and, in addition, it doesn't support video.
Nor does it include a dust reduction system to shake debris off the sensor when lenses are changed and it lacks in-body image stabilisation. And it still has problems with encoding the EXIF metadata in image files. While we could find the aperture settings for shots taken with the Summicron-M 35mm f/2 ASPH. lens via the File info setting in Photoshop, they weren't 'read' in the Windows Photos viewer.
Essentially, the M11 is a camera for photographers who want control over every aspect of image capture and are more interested in shooting than editing shots . It requires deliberation to ensure images are correctly focused, which means it won't suit action photographers. It's better for landscapes and can also be used for street photography, particularly with the 35mm lens.
What's New?
The traditional analogue heritage is strong in the new model, which means most of the important changes since the M10 have been implemented internally. The new full-frame BSI CMOS sensor supports a top resolution of 60 megapixels. It sits behind a special, ultra-thin IR + UV cut filter which corrects interference from oblique rays of incident light. A colour filter array (still Bayer-style) provides more natural colour reproduction.
The sensor is paired with the latest-generation Maestro III image processor, which includes algorithms that underpin the Triple Resolution Technology, a new feature that lets users choose between 60-, 36- or 18-megapixel resolution for both DNG.RAW and JPEG recording. According to Leica, all recordings are made using the full sensor area, which implies pixel binning is being used to reduce file sizes.
We tested this function with respect to JPEG files to see whether it influenced resolution to any extent beyond the actual differences in file sizes. In theory, it should be harder to get an image that looks sharp at the highest than at the lowest resolution, although pixel binning should mean there is little visible difference between the end results. The results can be seen in the TESTS section of this review.
While the 60-megapixel setting delivers maximum image quality and detail resolution, while the lower resolutions enable faster camera performance, extended burst lengths and smaller files. Perhaps surprisingly, the maximum continuous shooting speed is relatively sluggish at only 4.5 frames/second with shutter speeds of 1/180 seconds or faster for large JPEGs. And, although the camera comes with 64GB of internal storage, only 3GB is reserved for the memory buffer, which can only accommodate 15 DNG.RAW frames, although it can hold more than 100 JPEGs.
The M11 offers ISO sensitivities from ISO 64 up to ISO 50,000, while Dual Pixel Gain technology enables the M11 to claim a dynamic range of up to 15 stops at ISO 64. An integrated Digital Zoom function brings users closer to the action with 1.3x and 1.8x zoom factors selectable.
The resolution of the monitor has been doubled and the new 2,332,800-dot screen claims a brightness level of 800 nits plus 100% coverage of the sRGB colour gamut. The new touch screen facilitates live view shooting and also provides easy integration with smart devices like the iPhone and iPad via the Leica FOTOS app and cable. The app also supports firmware up0dating and new firmware scheduled for the second half of 2022 will provide improved Bluetooth functionality.
Another important addition is multi-field and spot light metering while shooting in rangefinder mode because the image sensor is now used for light metering instead of the shutter curtain as in previous models. Leica has also added an electronic shutter with a top speed of 1/16000 second, along with a menu setting that lets users select either the mechanical or electronic shutter or a 'hybrid' combination.
A new Status Screen provides direct access to frequently-used functions in association with the new function button on the top body plate.
Build and Ergonomics
The M11 looks and feels very much like its predecessor and its body dimensions are virtually identical. Both cameras are larger than most regular rangefinder models but a lot more solidly built. The silver version of the M11l has a die-cast magnesium and brass body, which makes it heavier than the black model, which is made from magnesium and aluminium.
The top and base panels of the silver version are made from solid brass, which is ground and polished by hand. The black M11's top plate is made from coated aluminium and is more scratch-resistant than the silver version. All panels fit snugly enough to exclude moisture and dust but Leica makes no claim this camera is weather-resistant.

Front view of the M11 with no lens fitted. (Source: Leica Camera.)
As with previous models, the front panel has no grip moulding, which can be initially disconcerting. However, both models are clad in black leatherette, which provides a non-slip grip. An add-on grip is also available as an optional accessory.
The front panel is dominated by the lens mount, which has an electronic contact with 6-bit encoding for lens detection. The lens release button is located at the outer edge of the mount where it can be pressed with the user's right hand finger.
On the opposite side of the mount is the image field selector lever, which toggles through the bright-line frame displays in the viewfinder. Normally, the associated bright-line frame will light up to show pre-set combinations of the area covered by two pairs of lenses – 35mm + 135mm, 50mm + 75mm or 28mm + 90mm when lenses with a focal length between 28mm and 135mm are fitted but additional frames may be displayed when the lever is pushed towards the lens mount. It will back automatically when released.
The panel above the lens mount has two inset, front-facing windows, a larger one near the left hand end for the viewfinder and a smaller rangefinder window above the lens release button. The small brightness sensor above it at the front of the hot-shoe housing automatically adjusts rangefinder brightness

Top view of the M11 with no lens fitted. (Source: Leica Camera.)
The top panel is relatively uncluttered with just two dial controls – one for setting shutter speeds and the other for ISO sensitivity. The shutter speed dial, which is unchanged from the M10, sits between the combined power on/off lever switch and shutter release button and the accessory shoe. The shutter button has an internal threading for a standard cable release (not supplied).
The dial carries settings from eight seconds to 1/4000 second plus Bulb and a red 'A' for automatic shutter adjustment in aperture priority AE mode. It can be turned in either direction from any position. If you want to use shutter speeds slower than 8 seconds you must set the dial to B (Bulb) and use a cable release to start and stop the exposure.
The ISO dial is located at the left hand end of the top panel and is semi-inset into the camera body. It must be pulled up before settings can be adjusted. A red line appears beneath the rotating section when it's in the correct position. Engraved settings range from 64 to 6400 with additional M (manual) and A (auto) positions. Values above ISO 6400 must be set via the camera's menu with the dial in the M position. Fortunately, higher ISO values are now recorded in the EXIF metadata, an improvement on the M10.
One of the two dedicated function (Fn) buttons is located at the right hand end of the top panel with the other on the back of the camera beside the LCD screen. The rear dial can also be used as a function button.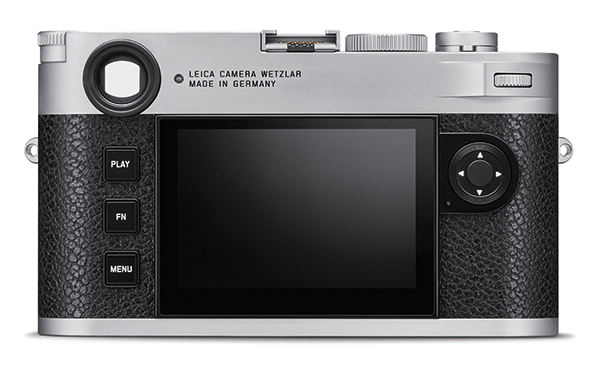 Rear view of the M 11. (Source: Leica Camera.)
The rear panel is similarly uncluttered with all controls clustered around the monitor screen, which has a tough Gorilla glass cover. To the left of the screen are three vertically stacked buttons that access the Play, Fn and Menu displays. To the right is a conventional arrow pad.
The section above them contains the viewfinder eyepiece – which lacks a soft eye-cup. to its right is a small inset sensor that detects ambient brightness levels so it can adjust the screen for optimal viewing. At the opposite end of the panel is a thumb-rest, into which a thumbwheel dial is semi-inset.

The base of the black version of the M11 with no lens fitted. The battery and card compartment is at the right hand end. (Source: Leica Camera.)
Leica says the 'deliberate omission of the traditional base plate' is 'unique to the M11' and supposed to give users 'easy direct access to the battery and SD card', which share a compartment. We think it's a better system than the totally removable base plate of the M10 but still not ideal since the battery and memory card share a compartment.
A large lever between the top of the battery/card compartment and the tripod socket partly releases the battery but you have to push it down a bit before it can be removed so you can insert the memory card. The actual card slot is quite small and pushed up against the rear of the battery compartment. Fortunately, the battery clicks smartly into place when it's re-fitted.
The battery has a higher capacity than the M10's with up to 1700 shots/charge if you only use the viewfinder. It can also be charged via USB-C, another new addition.
The tripod socket is metal-lined and positioned in line with the optical axis of the lens. A USB-C socket is situated between the battery/card compartment and the right hand end of the base plate. This is the camera's only physical electronic contact. Upgraded connectivity features are scheduled to be added later this year, although most of them will be via the camera's wireless (Bluetooth and Leica FOTOS app) interfaces.
Camera Controls
Like its precursors, the M11 provides only two exposure modes: aperture priority AE and manual exposure. Parameters like focusing, aperture, shutter speed and ISO value can be adjusted manually without using the menu or even switching on the camera via the dials that cover shutter speed and ISO. Other adjustments can be made via the arrow pad and the three buttons for Play, Live View and Menu.
Frequently-used settings can be allocated to one of the programmable function buttons or set directly via the camera's menu. Pressing the Menu button displays a status screen showing the current camera settings along with the battery and memory status. To open the main camera menu you press the three-line icon in the lower right corner of the screen.

The status screen, which is displayed by pressing the Menu button. The sub-menus can be opened by pressing the icon, which is outlined in red on the above display. (Source: Leica Camera.)
The M11 also provides 1.3x and 1.8x digital zoom settings, which can be used with the 36- and 18-megapixel resolution shooting modes to 'zoom in' on distant subjects. These settings can be useful when shooting with prime lenses.
We found the rangefinder/viewfinder easier to use than the previous model's, partly because the shorter focal length of the 35mm lens made it easier to frame shots. Nonetheless, we often found we preferred framing shots with the LCD screen, which displayed precisely what the sensor would record.
This was partly because the split image 'window' in the viewfinder was still a bit too small to focus close-up on complex subjects like flowers, although it was easier to use when focusing on larger objects. Fortunately, the M11 provides some useful focusing aids in the form of magnification and peaking displays, which can be genuinely useful in such situations, provided they are displayed.
The lack of a viewfinder eyepiece also remained problematic when shooting in bright outdoor lighting. It was particularly difficult keep out stray light when a bright light source was to the side and at a relatively low angle. Aside from that, the menu was straightforward to navigate and we felt the camera was easier to operate than the M10 as well as more pleasant to use.
Wi-Fi integration is similar to the M10's and requires a WLAN connection, which has to be set up through the Leica FOTOS app. The connection is made easier by a QR code, which is displayed by the camera for scanning with your smartphone. Once successfully connected, the Status LED confirms the link, which lets you adjust a few camera parameters, and play shots from the card and download JPEG or DNG.RAW files.
Accessories
Aside from lenses, Leica offers a number of optional accessories for the M11, the most popular of which is likely to be the new Visoflex 2 electronic viewfinder with 3,700,000 pixel resolution, 90 degrees of tilt adjustment and a dioptre range from -4 to +3 dpt. A new ergonomic handgrip can be fitted to the camera body, where it also doubles as an Arca-Swiss-compatible tripod mount. Offered with finger loops in S, M and L sizes it includes an easy-to-open rubber cover that lifts up to reveal the USB port and battery so the camera remains fully accessible when the handgrip is mounted.
Other accessories include the SF C1 remote control and SF 60 and SF 40 flashguns as well as thumb supports and eyepiece correction lenses for the viewfinder. Display protectors are also available.
Software
Because the M11 uses the 'universal' DNG.RAW file format, no raw file conversion software is needed since all the popular raw file converters and most image editors are able to decode these files and convert them into editable formats. The only other software provided is Leica FOTOS, which can be installed on a smartphone or other device by scanning the QR code in the user manual. Once it's installed, the device can be paired with the camera and Wi-Fi functions can be utilised.
Performance
We found the M11 a lot more enjoyable to use than the M10 we reviewed back in May 2017. For starters, the Summicron-M 35mm f/2 ASPH lens provided for our review was a better option for testing the camera. However, the camera also tended to be more user-friendly, thanks to the improvements in accessibility and the feedback the camera provides.
Imatest showed the camera+lens combination was capable of meeting and exceeding expectations with JPEGs with all three resolution settings. Interestingly, the DNG.RAW files recorded simultaneously with the JPEGs and converted into 16-bit TIFF format with Adobe Camera Raw were only marginally higher, showing the Maestro III processor is doing a fine job with JPEG development.
Resolution remained relatively high through most of the camera's sensitivity range, with raw files retaining their advantage throughout. The graph below shows the results of our tests across the three resolution settings: 60, 36 and 18 megapixels, based on JPEG files.
Images recorded at night were virtually noise-free through most of the review camera's sensitivity range, with slight softening becoming evident at ISO 50,000. Colours were retained at normal levels right up to ISO 12800 but saturation declined thereafter.
Imatest confirmed our subjective observations of a slight warm cast in both JPEG and DNG.RAW files, along with a small boost to saturation in JPEG files. Both were confirmed when images were opened in Photoshop but could be easily corrected.
Like most modern cameras, the M11 provides a wide range of white balance settings, with an Auto mode, eight pre-sets, a grey card setting for measuring colour balance and Kelvin temperature settings from 2000K to 11500K.There's no pre-set for LED lighting so we were only able to check the tungsten and fluorescent pre-sets.
In the auto mode the review camera delivered neutral colour under normal fluorescent lighting but retained a slight orange shift with warm-toned LED lights and a slightly stronger orange cast with incandescent light. The tungsten and fluorescent pre-sets produced slight over-correction but manual measurement delivered neutral colours under all three types of lighting.
Without autofocusing, our usual timing tests were limited so we could only report on file processing times and continuous shooting performance. The review camera took more than one and a half seconds to power up ready for shooting but shut down immediately when switched off.
We used a 32GB SanDisk Extreme Pro SDHC U3 memory card with a read/write speed of 300MB/s for our tests. All shots were taken at maximum resolution. JPEG files took roughly 1.5 seconds to process, while DNG.RAW files and RAW+JPEG pairs were processed in a little under two seconds.
In the high-speed continuous shooting mode, we recorded 90 JPEG frames in 21 seconds, which is close to the specified 4.5 fps rate. It took 5.4 seconds to process this burst. The same frame rate was maintained when recording DNG.RAW files, although recording paused after 15 frames. It took roughly eight seconds to process this burst.
Readers should note than selecting the M-DNG/36MP increases the buffer capacity to 30 files, while shooting with the S-DNG/18MP setting should provide 'unlimited' buffer capacity, even for raw files. We didn't test these settings.
Conclusion
Please Login or Register to access the Conclusion.
SPECS
Image sensor: 36 x 24 mm sensor with 9528 x 6328 photosites ( 60.3 megapixels effective); RGB colour filter, UV/IR filter, no low-pass filter
Image processor: Leica Maestro III
Lens mount: Leica M
Image formats: JPEG (DCF, Exif Ver. 2.30), DNG.RAW (14-bit raw data, loss-free compression), RAW+JPEG
Image Sizes: JPEG – 9504 x 6320, 7392 x 4896, 5248 x 3472; DNG.RAW – 9528 x 6328, 7416 x 4928, 5272 x 3498 pixels
Digital zoom: 1.3x and 1.8x available (always based on L-DNG or L-JPG)
Image Stabilisation: No
Shutter (speed range): Electronically controlled focal plane shutter and electronic shutter function (Mechanical shutter – (60-1/4000 seconds; Electronic shutter: 60 to 1/16,000 second); flash sync up to 1/180 second
Exposure Compensation: +/-3EV in 1/3EV steps
Exposure bracketing: 3 or 5 shots in 1/3EV steps up to +/-3EV
Self-timer: 2 or12 seconds delay
Focus system: Manual (focus assist functions Magnification and Focus Peaking available); focus range 70 cm to infinity
Exposure metering: TTL metering with working aperture; Spot, Centre-Weighted, Multi-Field metering patterns available
Shooting modes: Aperture Priority AE and Manual Exposure
Colour space options: sRGB
ISO range: Auto ISO, IS0 64 (native) to ISO 50 000
White balance: Automatic (Auto), Default (Daylight – 5200K, Cloudy – 6100K, Shadow – 6600K, Tungsten – 2950K, HMI – 5700K, Fluorescent (warm) – 3650K, Fluorescent (cool) – 5800K, Flash – 6600K), manual metering (Gray card), manual colour temperature setting (2000K to 11,500K)
Flash: ISO accessory shoe with contacts for optional Leica flash units and Leica Visoflex 2 viewfinder
Flash exposure compensation: +/- 2EV in 1/2EV steps with SF 40; +/- 2EV in 1/3EV steps with SF 60; +/-3EV in 1/3EV steps with other flashguns
Sequence shooting: Max. 4.5 shots/sec. with locked AF
Buffer capacity (internal memory): >100 JPEGs, 15 DNG.RAW files
Storage Media: 3GB internal memory plus SD, SDHC, SDXC cards (UHS-I / UHS-II UHS Speed Class 3 standard compatible)
Viewfinder: Large, bright-line optical rangefinder with automatic parallax compensation, suitable for -0.5 dpt; optional corrective lenses available: -3 to +3 dpt; magnification = x0.73 (all lenses)
LCD monitor: 2.95-inch Active Matrix TFT screen with 3:2 aspect ratio; 2,332,800 dots, Gorilla Glass 5 cover glass; touch control available
Interface terminals: USB 3.1 Gen1 Type-C; USB power supply and intermittent charging supported
Wi-Fi function: Built-in 2.4 GHz/5 GHz* dual band IEEE802.11 a/b/g/n/ac Wave2 WLAN (standard WLAN protocol) Wi-Fi; Bluetooth v4.2 (Bluetooth Low Energy)
Power supply: Leica BP-SCL7 rechargeable Li-ion (Lithium-Polymer) battery; CIPA rated for approx. 700 shots/charge; (up to approx. 1700 shots with Leica adapted shooting cycle)
Dimensions (wxhxd): Approx.138.8 x 80.3 x 38.5 mm (excluding protrusions)
Weight: Approx. 530 grams (black version) or 640 grams (silver version) with battery and card
Distributor: Leica Camera Australia, (03) 9248 4444
TESTS
All shots below were taken with the Summicron-M 35mm f/2 ASPH lens, which is reviewed separately.
Based on DNG.RAW files recorded at 36-megapixel resolution: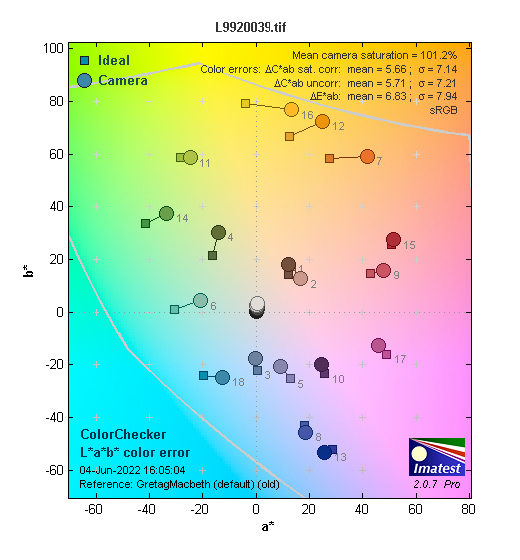 Based on JPEG files at 60-megapixel resolution: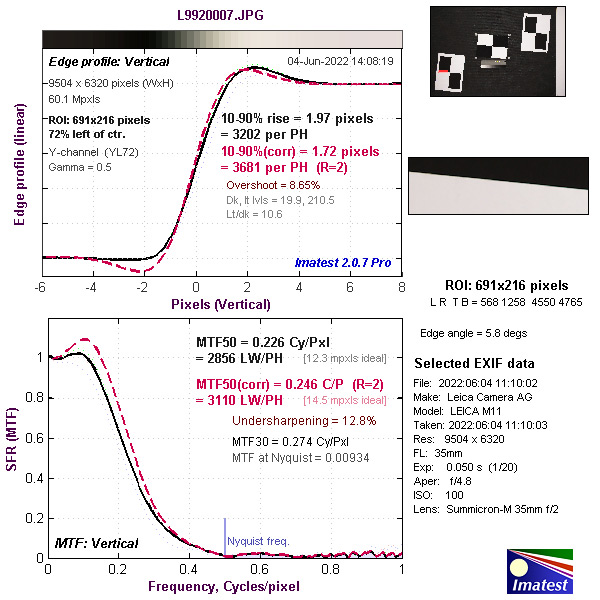 Based on JPEG files at 36-megapixel resolution: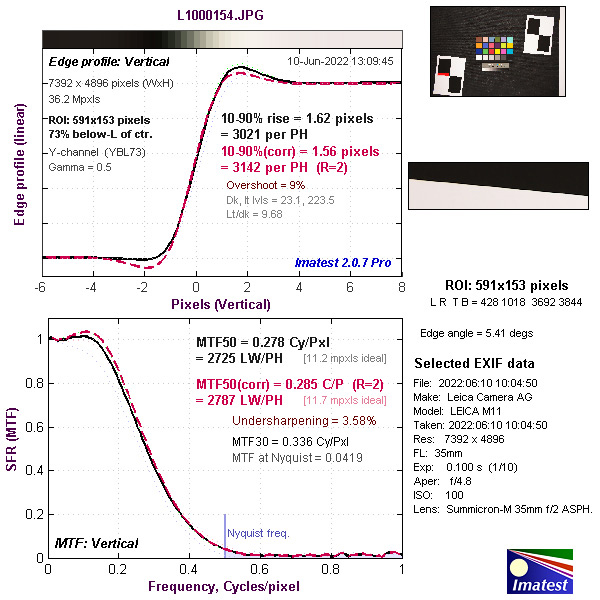 Based on JPEG files at 18-megapixel resolution: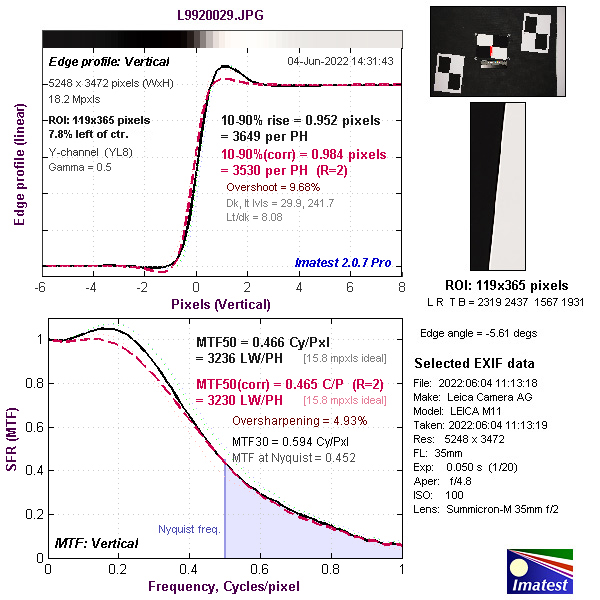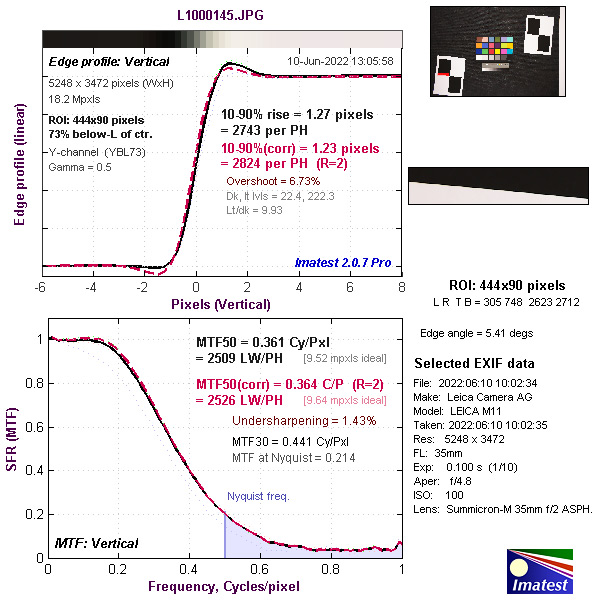 SAMPLES
All shots below were taken with the Summicron-M 35mm f/2 ASPH lens.

ISO 64, 8 second exposure at f/2.8

ISO 100, 4 second exposure at f/2.8.

ISO 400, 2 second exposure at f/5.6

ISO 1600: 2 second exposure at f/8.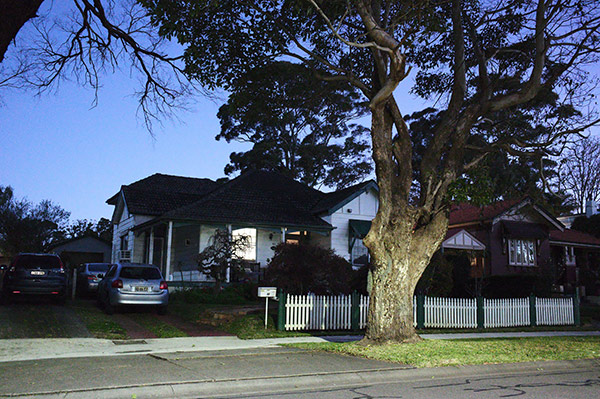 ISO 3200, 2 second exposure at f/11.

ISO 6400, 2 second exposure at f/16.

ISO 25000, 1 second exposure at f/16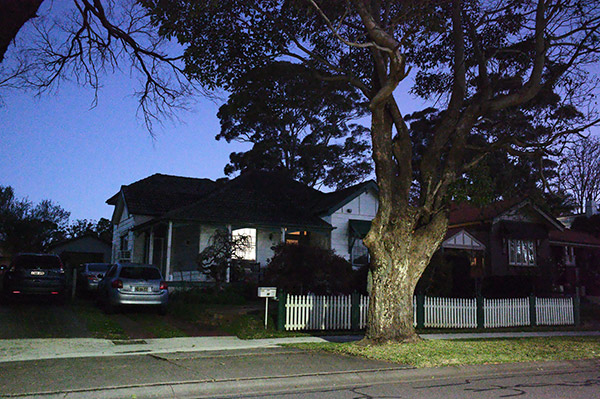 ISO 50000, 1/3 second exposure at f/11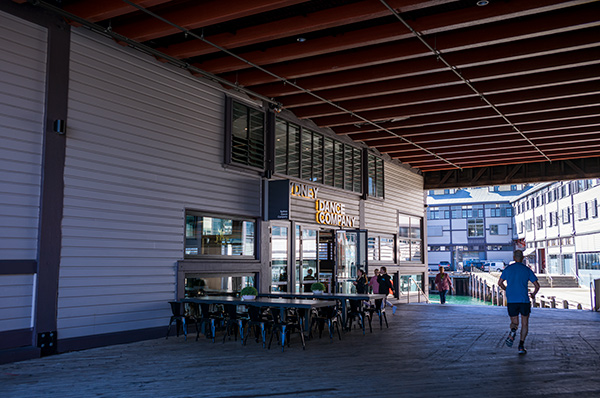 Dynamic range; DNG.RAW original,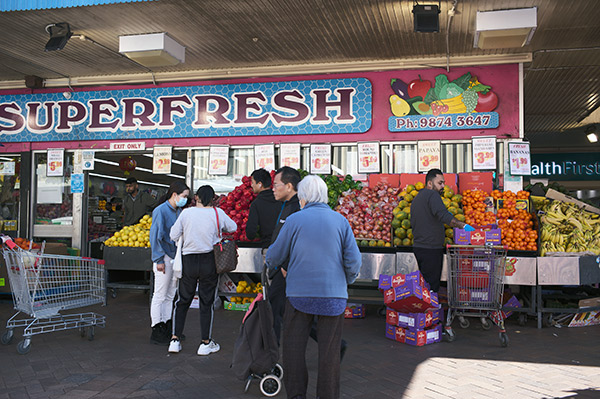 JPEG original, ISO 250, 1/160 at f/8.

ISO 125, 1/180 second at f/16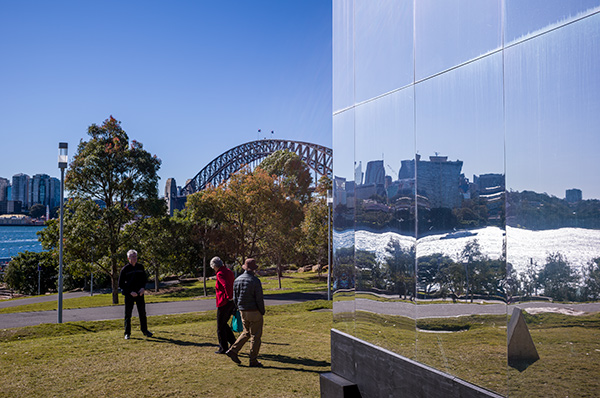 ISO 64, 1/150 second at f/13.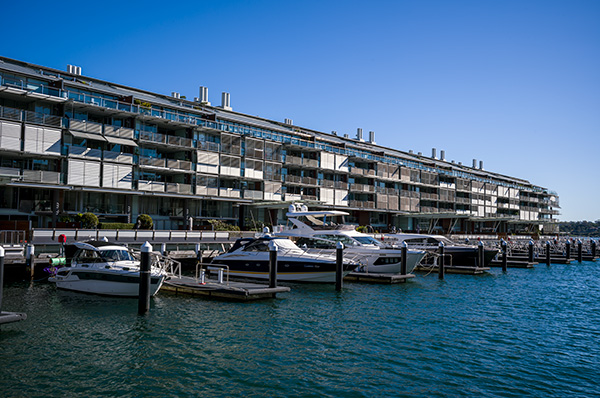 ISO 64, 1/180 second at f/8.

ISO 160, 1/170 second at f/13.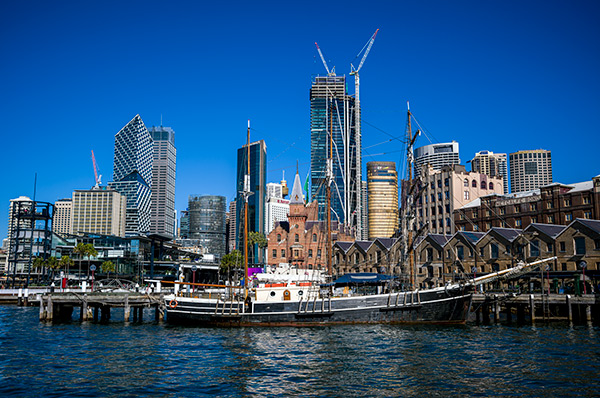 ISO 64, 1/250 second at f/8.

ISO 64, 1/200 second at f/11.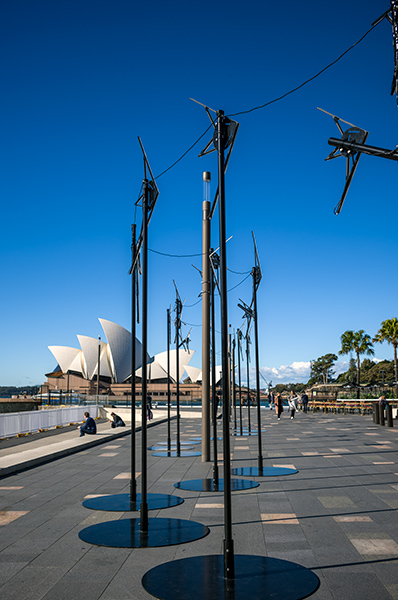 ISO 100, 1/250 second at f/6.8

ISO 800, 1/160 at f/11.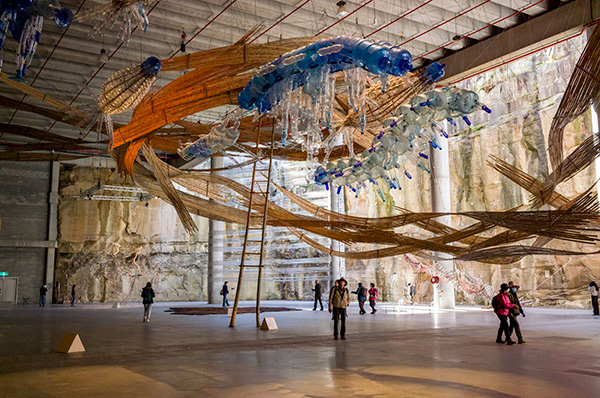 ISO 10,000, 1/100 second at f/6.8.

ISO 50,000, 1/80 second at f/16.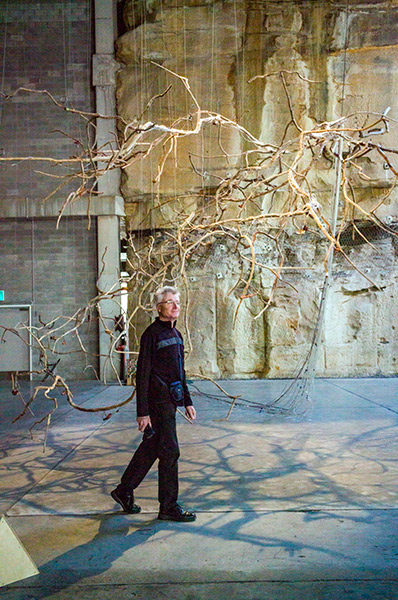 ISO 50,000, 1/50 second at f/11.
Additional image samples can be found with our review of the Summicron-M 35mm f/2 ASPH lens.
Rating
RRP: AU$13,500; US$8995 (body only)
Build: 9.2
Features: 8.5
Ease of use: 8.5
Still image quality JPEG: 9.0
Still image quality RAW: 9.0
BUY