Nikon has announced the development of its anticipated Z9 camera which will become the flagship model for the full-frame (Nikon FX-format) mirrorless camera range.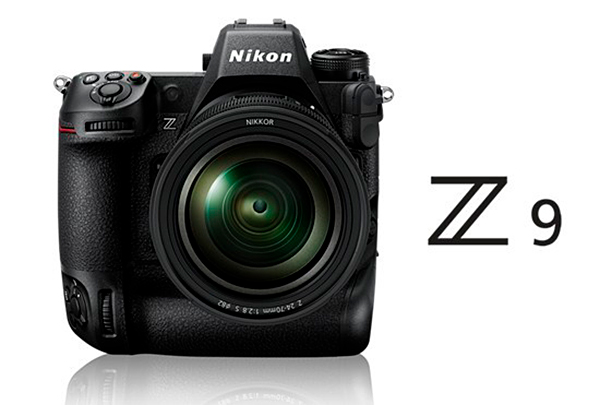 Note: The appearance of the camera may differ from the photo shown above.
Very little information has been provided from corporate headquarters and even the product image (above) is not necessarily the same as the eventual camera will be. Nikon's press release reads as follows:
The Z 9 brings together Nikon's ground-breaking technologies to deliver the best still and video performance in Nikon history, meeting the advanced needs of professionals across a wide range of genres. It utilises a newly developed FX-format stacked CMOS sensor and new image-processing engine. In response to the growing needs of professionals, advanced enthusiasts and cinematographers, it includes support for 8K video recording as well as various other video specifications that fulfill diverse needs and workflows. The Z 9 embodies ultimate usability as a tool offering users an unprecedented imaging experience, from capture to workflow, exceeding that of previous digital-SLR and mirrorless cameras. Information regarding the release of this product will be announced at a later date.
Click here to register interest in the new camera.