Sony has unveiled two new microphones for its mirrorless cameras, the Multi Interface Shoe compatible ECM-W2BT and the ECM-LV1 compact stereo Lavalier microphone.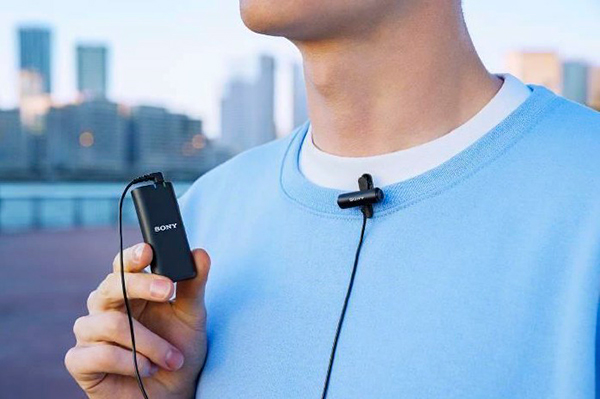 The new ECM-W2BT wireless microphone and ECM-LV1 compact stereo Lavalier microphone. (Source: Sony.)
Ideal for vloggers, YouTubers and video creators, the new microphones can capture clear, reliable audio in a wide range of environments, including; interviews, product and food reviews and vlogging on the move. With the ECM-W2BT connected to the camera via a digital audio interface compatible Multi Interface Shoe the audio signal output from the receiver can be recorded directly by the camera, without requiring an interface cable. The unit includes an advanced omni-directional mic capsule and also ensures a stable wireless connection between microphone and receiver. An attenuator function is available for suppressing unwanted sounds in challenging environments, while the ECM-W2BT also includes a windscreen for recording outdoors.
The ECM-W2BT wireless microphone and the ECM-LV1 Compact Stereo Lavalier Microphone will be available in Australia from April 2021 for SRP $399 and SRP $59 respectively.