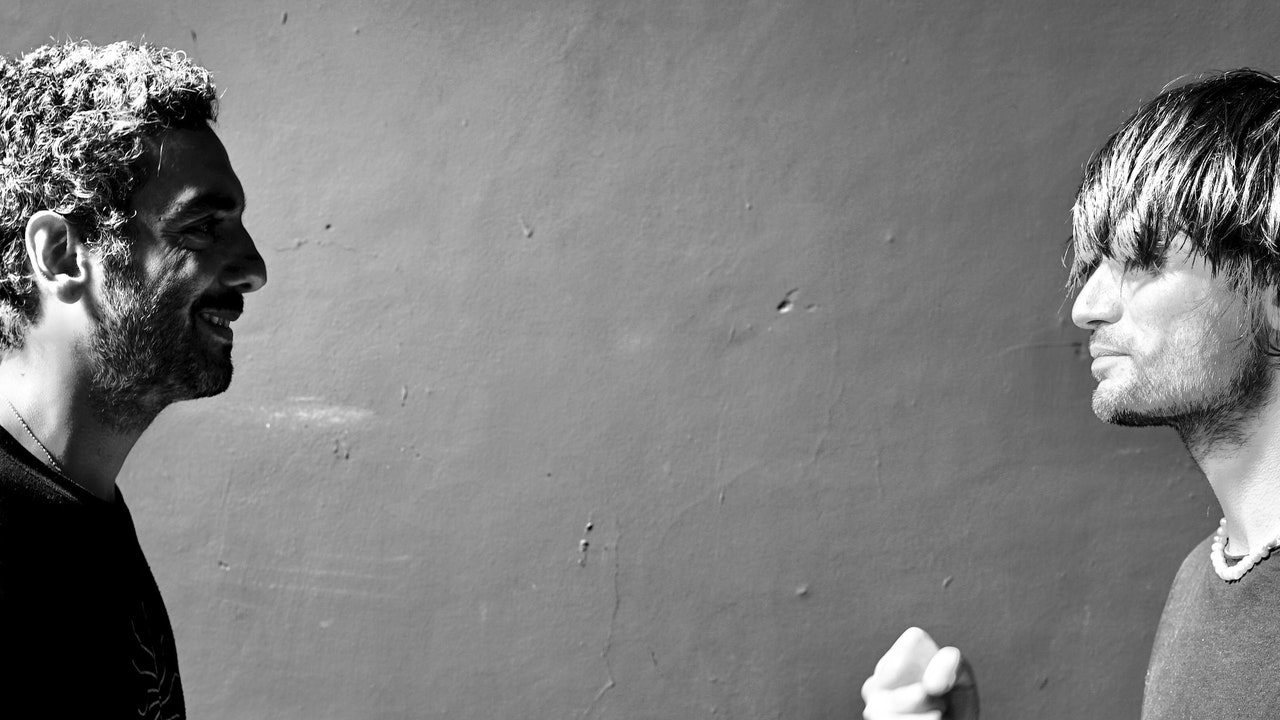 Jonny Greenwood and Dudu Tassa have shared a live performance video for their new song "Ya Mughir al-Ghazala," featuring Iraqi vocalist Karrar Alsaadi. The song appears on Greenwood and Tassa's forthcoming LP, Jarak Qaribak, which is due out June 9 via World Circuit. Find the performance below.
For the new performance video, Greenwood played bass, guitar, and a drum machine, and Tassa contributed vocals, guitar, and bass. Also featured are Ariel Qassis on qanun, Yaniv Taichman on oud, Ben Dagovitch on riq, Oded Aloni on darbuka, Sefi Zisling on cornet, Yuval Peleg on trumpet, and Maayan Milo on trombone; and Tamar Shawki, Ariel Qassis, Dema Kablan, and Jameel Faris provide backing vocals.
Of the song and video, Dudu said in a statement:
Greenwood and Tassa announced their album with the song "Ashufak Shay," featuring vocals from Lebanese singer Rashid Al Najjar. Tassa and Greenwood are set to perform at Pitchfork Music Festival London on Friday, November 10, 2023.