The 8 bit versions of Mario, Luigi, Toad, and Princess Peach of Super Mario Brothers are available as nicely designed die cut note cards. [$12.36]
Not everyone can fingerpaint on the iPad, so for a more "fluid" sketching session on the iPad, how about getting this Adobe Ink Stylus and digital ruler? [$69.99]
A 3D printing pen which lets you draw in 3D. The pen releases a heated plastic filament that cools immediately in room temperature and morphs into the desired shape. You can use it to create structures in 3 dimensions, on the spot. [$99]
MOS Cable
This classy portable set of watercolor graphite, a soft watercolor stick and a mini brush is a perfect elegant gift for a designer who still like to dabble with painting. [$75]
If like comics and infographics, then this is the book you should buy. The 200 pages of this book contains lots of enlightening infographics about comics including manga. [$14.99]
The Napkin Art of Tim Burton
We've looked up a list of fun and cool items that you can get yourself this end of the year, for a job well done. This is a collection with a bit of everything, composed of things that are both pretty to look at and functional, helpful and fun to use; some reek of nostalgia as well as those that are reflective of today's modern needs.
Tofu Desk Organizer
Bamboo Spark is a folio with a smart pen. Just place a piece of paper and write or draw with the smart pen. The smart thing about this is that the pen will log in your strokes and make it available digitally. Transfer your thoughts to paper and to the cloud. [$159.95]
Make designs tangible with a personal 3D printer. Cube is a visually pleasing and reasonably sized 3D printer from Cubify. You can print over WiFi or using a mobile app to print from mobile directly. [£120]
Scribble Pen
From the director of Alice in Wonderland and the illustrator of the award-winning "The Art of Tim Burton", comes a mini compilation of his thoughts and ideas sketched conveniently on napkins. [$19.99]
Duncan Shotton Sticky Page Markers
Read more: 15 Gift Ideas For The Writer In Your Life
With all the wishlists going around about gifts you should get for the people who meant something to you, we are always forgetful when it comes to rewarding ourselves. So here is a post that is dedicated to our readers who are also designers.
Bamboo Spark
Read more: 15 Extraordinary Stylus Designs for Designers and Artists
Super Mario Bros 12 Die Cut Cards
A desk organizer that looks like a cassette tape. This perhaps would make more sense to a designer who know what a cassette tape was used for. [$28.95]
The traditional game of Scrabble gets a remake in typography, making it the perfect gift for typography designers. The set has tiles engraved with letters in 12 beautiful fonts and a custom-designed scorepad. [$49.99]
A Visual Guide to The Comic Book Universe
Read more: 20 Clever And Creative Bookmarks for Bibliophiles
Pulp Memo Pad
Read more: 10 Things You Need To Know Before Buying A 3D Printer
Read more: Taming gadget cables: 30 holders & organizers you can buy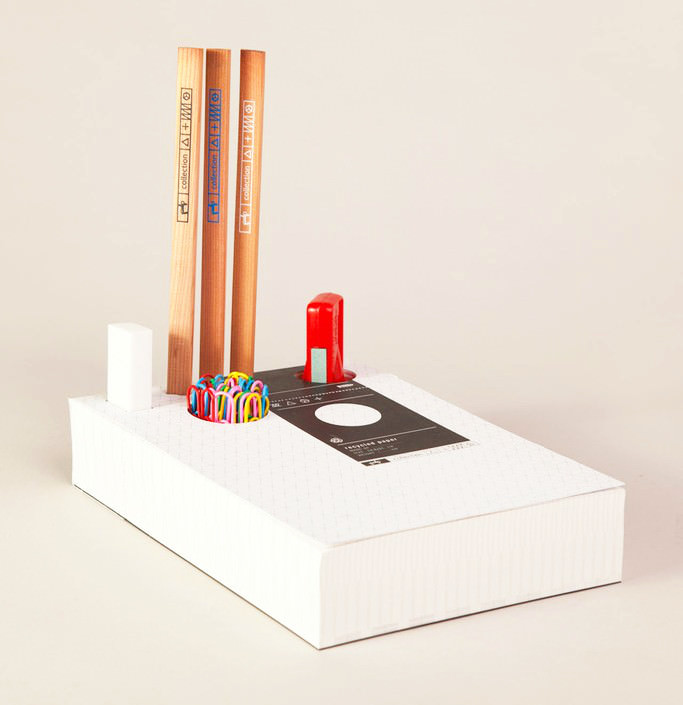 3Doodler
For someone who sketches in colors inspired from the world around them, Scribble Pen is the ideal tool to work with. It is an electronic pen that captures color from objects via its RGB color sensor, then transfers that to paper with water-resistant ink. A digital smartpen is also available. [$249]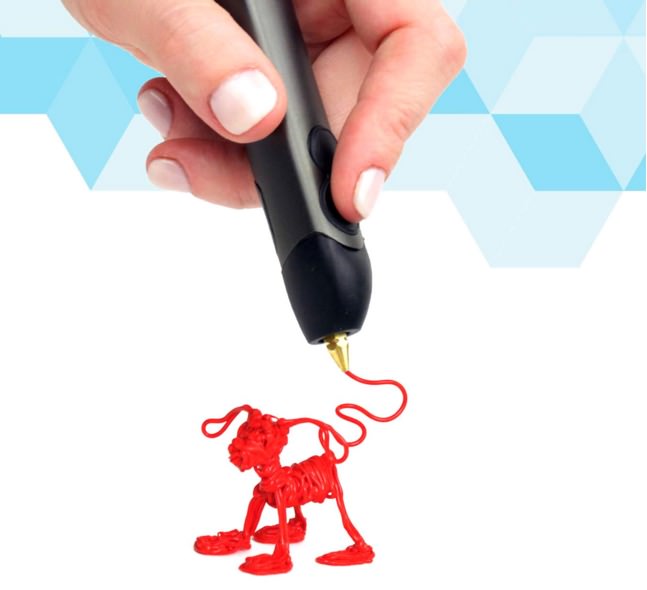 Scrabble Typography
Read more: 20 Crazy-Cool Desk Organizers for Your Inspiration
CUJO
These letter shaped books are about 7.5″ tall with gold-embellished spines and an artful cover. They make for great shelf decorations if you don't feel like scribbling your ideas in them. [£19.95]
Family Tree Canvas
A minimalistic three-legged table with a smack of color adds a nice touch to any living space. The table is ideal for placing for placing your phone or for keeping drinks off your workdesk. [£120.00]
Pulp Watercolor Graphite
Want a personalized family tree? You can order one that carries all the names of your family members (including your pets!) as a keepsake for the holidays. The family tree canvas that is created can be mounted on a shelf or wall. The large version is 60 cm by 40 cm, while the smaller one is 40 cm by 32 cm. There are 25 background colors to choose from. [£69.95]
Rewind Desk Tidy
Read more: Retro Game Characters Invading Our Real Life [PICS]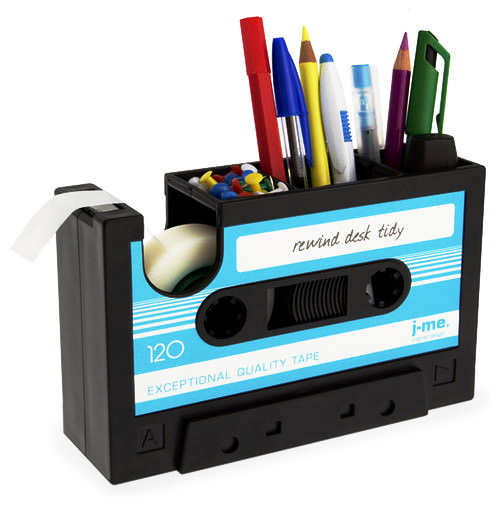 Adobe Ink and Slide
Here's a nice looking memo pad made from 380 pages of recyclable paper, with conveniently placed holes for storing your pencils, sharperner, paper clips and eraser. You have all you need to start storing all your lightbulb ideas. [$67]
Even in the digital age we need our pens and pencils and other stationery within reaching distance. Get this elegant-looking desk organizer crafted from a solid maple wood with 6 detachable cubes for organizing your desk or workspace. [$89]
Letter-Shaped Books
Do click in to check for product availability and the latest prices before buying.
Cube
Do you bookmark the last page you've read in a thick book? Well if you ever need to bookmark more than one important part of your textbook or guidebook, then you just might love this series of page markers. You might be creating a whole new storyline on top of your books. [£3.45 per marker]
Read more: 30 Extraordinary Clock Designs
Colour Dip Table
CUJO is the ultimate blanket protection you can get for your smart devices at home to prevent your accounts, finances and home privacy from being hacked. [$49]
Freakish Clock
MOS is an elegant cable organizer that uses magnetism to keep magnetic items like cables and flash drives together. [$29.95]
If you have a friend who has no use for time, since they work whenever their muse comes for a visit then this freakish clock design is perfect for them. As you can see, this clock minimizes the concept of time to the hour point. Do minutes even matter anymore? [€79]