Use search box or color filters to find the vector background design you need. [Visit page]
Dribble is an awesome well-know community of designers from all over the globe, and they share free vector graphics here from time to time. [Visit page]
1. Vector Stock
On this website you'll find amazing free vector icons. This website is a subsidiary of Freepik. All icons come with CC 3.0 licence which means you need to credit the author. [Visit page]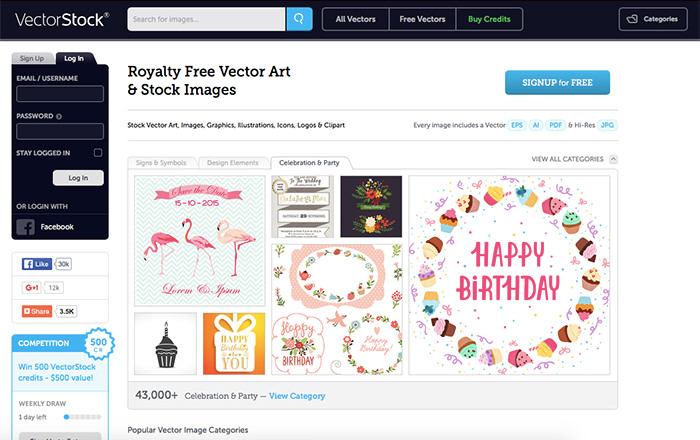 2. Freepik
There are more than 35 categories to look for brand logos, vectors and icons here. You can use images under Creative Commons licence which means you can change and share them, but the attribution is a must. [Visit page]
3. All Free Download
Download thousands of simple vectors from this site. The designs are created by their in-house designers. Free downloads need an attribution line. [Visit page]
4. Free Vector
This site has 17 categories, and also allows you to search vectors using color filters. [Visit page]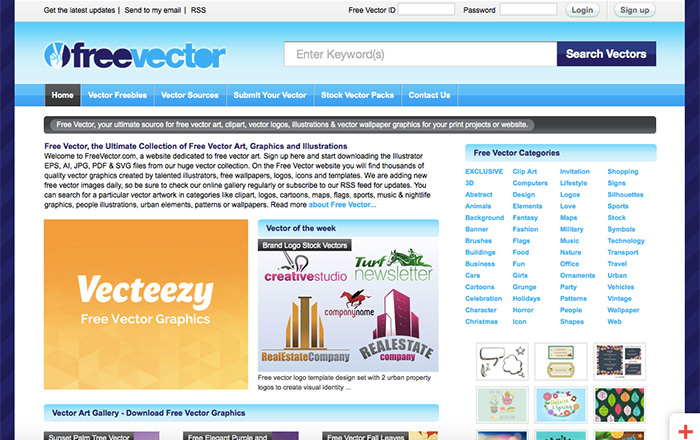 5. Vecteezy
You can choose vector art from 20 categories, in the file formats you want or color filters. [Visit page]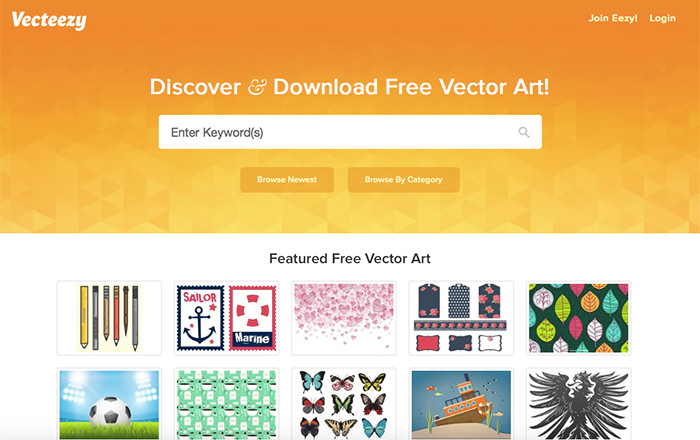 6. Free Vectors
On Vectors4all you can search for suitable vector art to download, or even submit your own vector into the mix. [Visit page]
7. 1001 Free Downloads
Vector Vaco offers various vector designs. But remember to link to the original download page when you use designs found here. [Visit page]
8. Free Design File
Here you'll find free vector images along with free fonts, icons, photography, UI elements, logos, Photoshop brushes and more. The site however is riddled with ads.[Visit page]
9. Free Vectors
The sponsored search results take up more real estate than the actual free stuff but still, this site has plenty of nice vectors you might find use for. [Visit page]
10. Vector 4 Free
Light Stock is a stock photography website which offers unique content. Each week they give away free vector graphics, you just need to sign up for their newsletter. [Visit page]
11. Cool Vectors
All Free Download has around 190,000 vectors for non-commercial use. Search by the 15 tags available, or go with what's popular or the newest additions. [Visit page]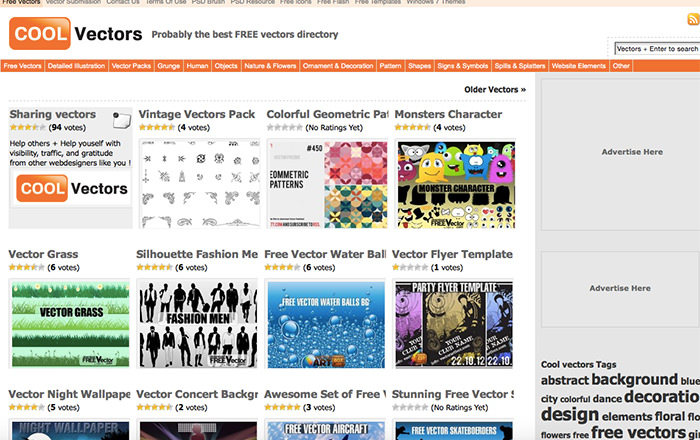 12. Free Vectors
Vectorish is home to lone vector graphics suitable for specific use. Use categories in the header menu to search for vectors you need. [Visit page]
13. Vectorportal
This website has high-quality creative vectors for free. Use search box to find what you want, and leave an attribution when you use the vectors. [Visit page]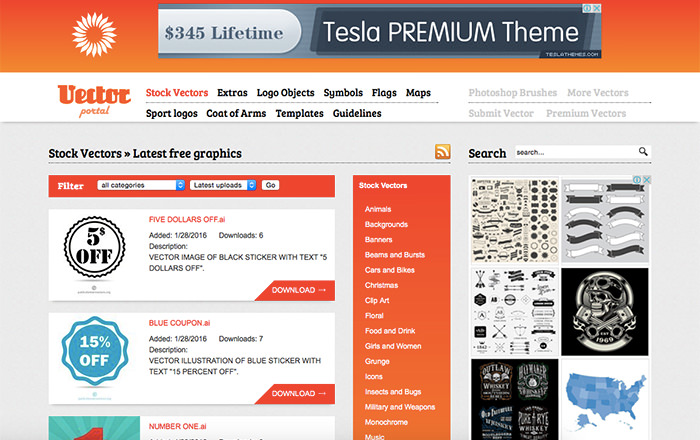 14. Vector Junky
Vector Stock is one of the most popular website to find free vector art. Here you'll find more than 220,000 royalty-free vectors with design elements. [Visit page]
15. Vector EPS
On this site, you can find design elements from Animals to Vehicles to use. New resources are added in daily. [Visit page]
16. Pixeden
This website has around 50 different categories of vectors, including textures and patterns. It carries their own vector art along with submissions from other resources. [Visit page]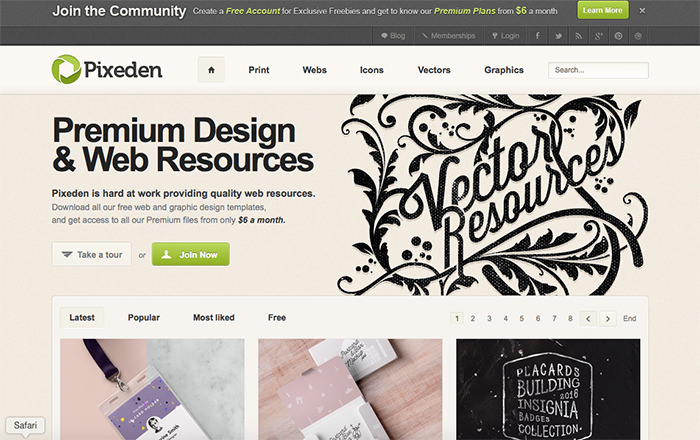 17. Vectorish
Pixabay is not only a repository for outstanding public domain images, they have home to plenty of free vector images as well. [Visit page]
18. DeviantArt
As the name of website says, vectors here are available under public domain or CC0 licence. You're allowed to copy, modify and distribute the vectors downloaded from this site. [Visit page]
19. Vector Wallpapers
Here you'll find vector graphics, banners, posters, icons, logos, labels, stickers, business cards and more in vector format. Any shares of the resources will need a credit line. [Visit page]
20. Smashing Magazine
Over 30 categories of vectors are available here. All vector art goes in no cost, but with CC 3.0 licence, so make sure to mention the author. [Visit page]
21. Vector Goods
As you see from the site's name, this site offers free vectors of world maps. Feel free to use a menu to choose the country you are looking for. [Visit page]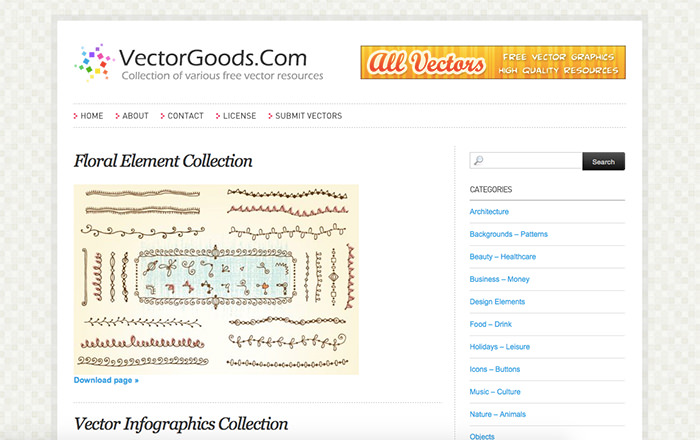 22. Spread
Home to 35 different categories, covering food, sports, technology, business, science, and more, the vectors here can be used for personal or commercial use, with attribution. [Visit page]
23. Dryicons
Vectorportal has over 25 categories of vector art that can be used with attribution. The most interesting category here is probably the Coat of Arms category. [Visit page]
24. Free Vector Maps
There is a small collection of vectors, logos and PSD resources on Blugraphic, offering icons, ornaments, logos, and more. [Visit page]
25. Pixabay
DeviantArt is a well-known community of artists from all over the globe. You'll find almost free vector resources here, but will have to do it via the search box. [Visit page]
26. Free Vector Archive
Freepik is one of the biggest websites out there, offering hundreds of new vectors daily, for personal as well as commercial use. [Visit page]
27. Vectors4all
With over 20 categories of vector art, Vector Finder gives their designs for personal use. [Visit page]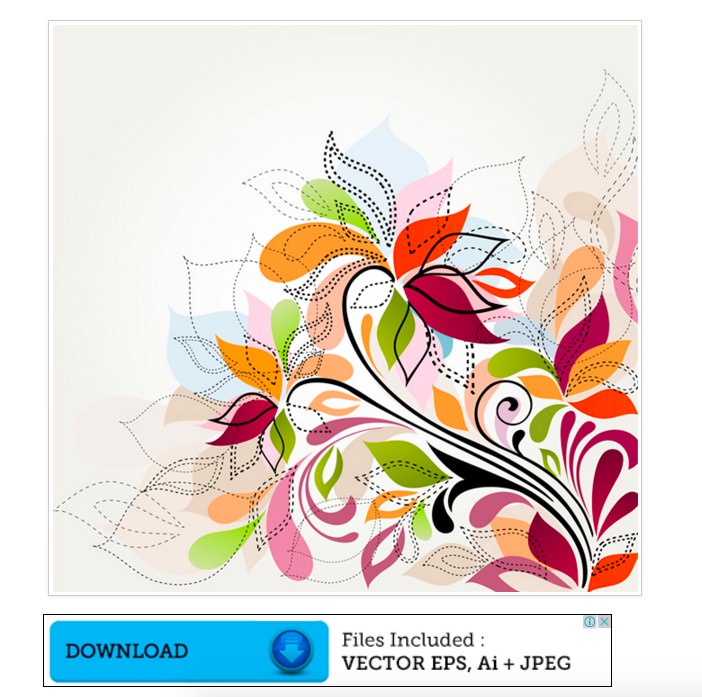 28.123freevectors
This website shares vectors from other sources of free vectors. Users can rate the quality of the vectors. You can also use tags to find vectors you need. . [Visit page]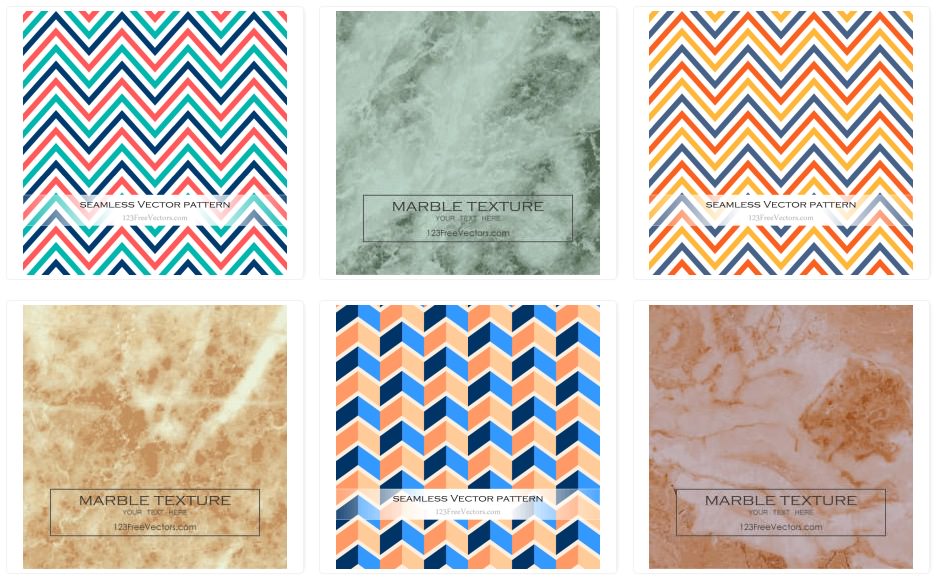 29. Blugraphic
There are eight groups of subcategories to find vectors in, such as backgrounds, logos, icons, flowers and even Halloween. [Visit page]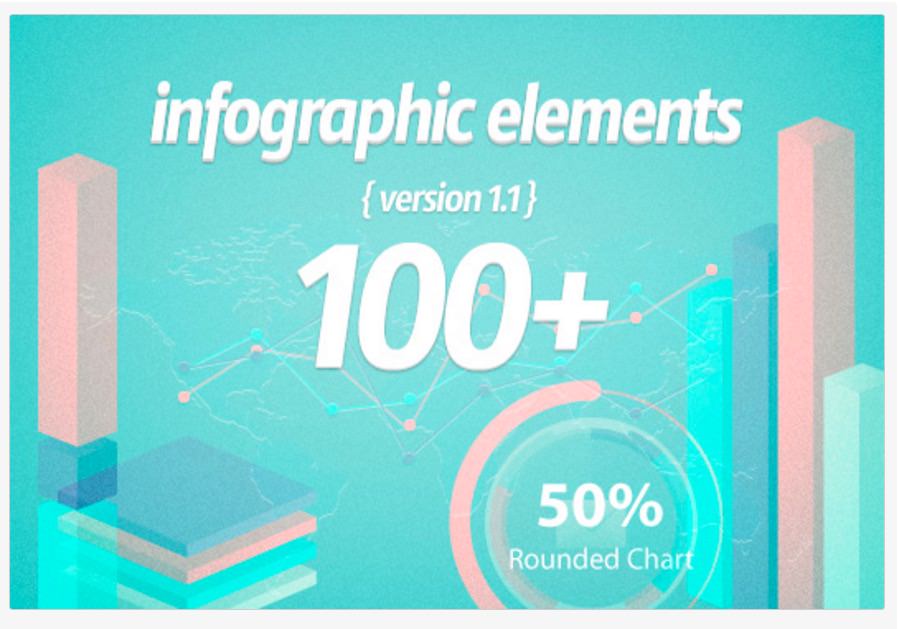 30. Vector.me
Despite the lack in site branding, this is a nice spot to find vectors alongside PSD, icons, HD pictures and more, all for free. [Visit page]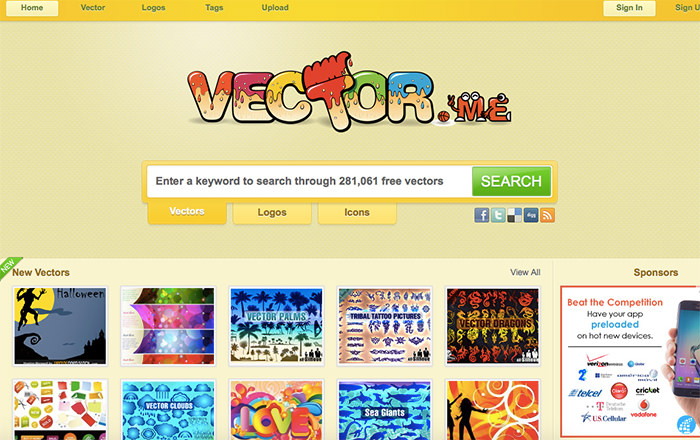 31. Qvectors
On Qvectors you can search vector designs by categories or tags. Also, they have awesome blog with freebies showcases and giveaways. [Visit page]
32. Dribbble
The website has 20 different categories of vector designs. All the vectors are available under creative commons attribution license. [Visit page]
33. Light Stock
Vector4Free.com offers free vector graphics in the follow formats: Illustrator AI, EPS, PDF, SVG and Corel Draw CDR files. Use tags or search box to simplify your search. [Visit page]
34. For Designer
Freevectors has 14 different categories of 1600+ vector art to download, and more free additions. You can also browse website using the search box. [Visit page]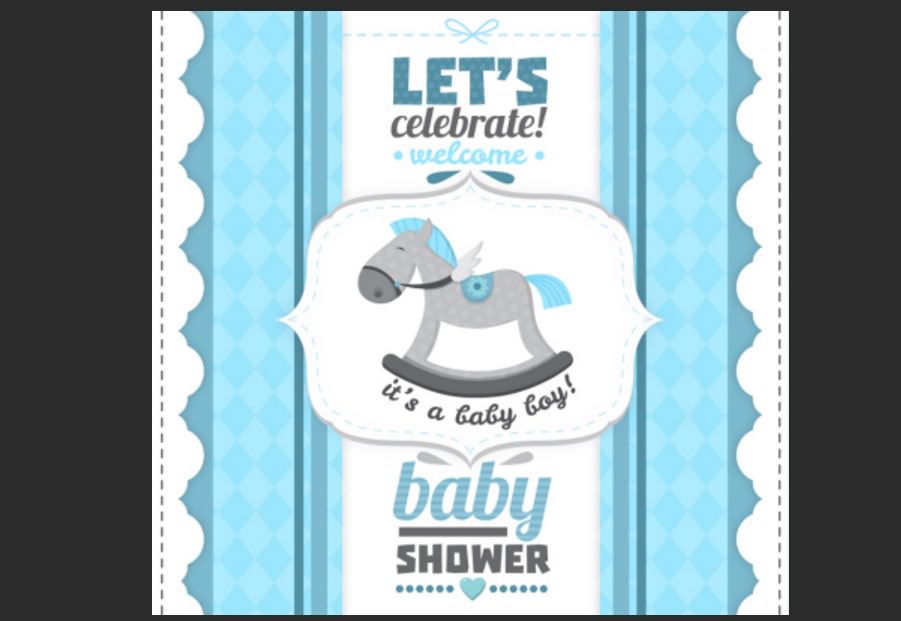 35. Vectorian
On this website you'll find a small but free collection of vector wallpapers suited for any taste. The wallpapers are available in various resolutions. [Visit page]
36. Web Design Hot
Spread offers various free vectors in the following categories: backgrounds, design elements, illustrations, frames, ornaments, borders, postcards, templates, logos and occasions. [Visit page]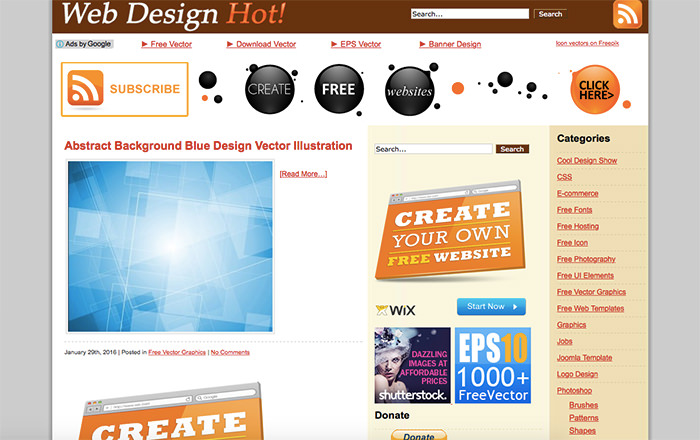 37. Vecto2000
For Designer has all kind of free vectors you might need. Moreover, the website is available on English, French, German, and Spanish. [Visit page]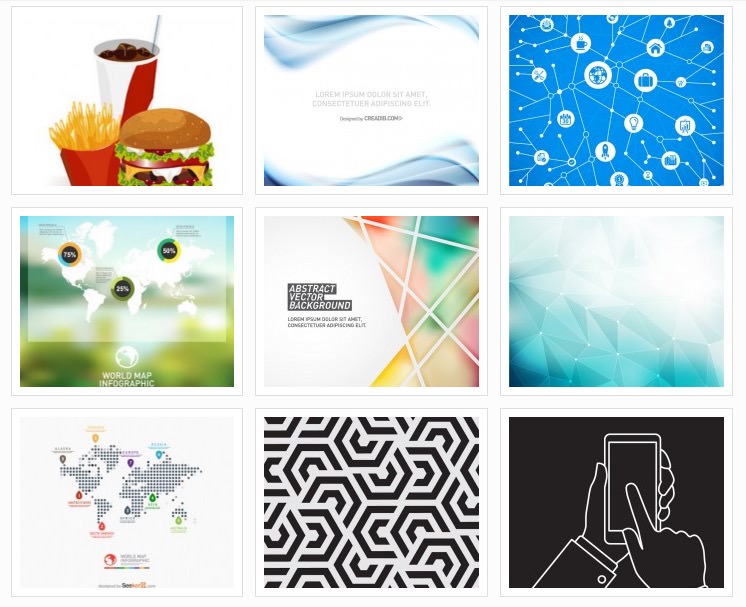 38. All Vectors
A lot of designers share their vector designs in this quaint website. All vectors are free for personal use however do check with the author before using a vector for commercial purposes. [Visit page]
39. Freevectors.org
Smashing Magazine is one of the most popular blogs for web designers and developers. They also have a huge number of vector freebies. [Visit page]
40. Vector Finder
Just enter a keyword to search for the perfect vector image you might be looking for. Since there are more than 280,000 choices, you might want to use the tags at the bottom. [Visit page]
41. Vectors4free.net
In this post are 50 websites you can check out to download the free vector images, icons and logos you want. Make sure to read the licence before using the downloaded vectors.
42. Digimadmedia
Vecteezy is home to vector icons, art and patterns. Do check the licenses to know if you can use them for personal or commercial use. There are also premium vectors available. [Visit page]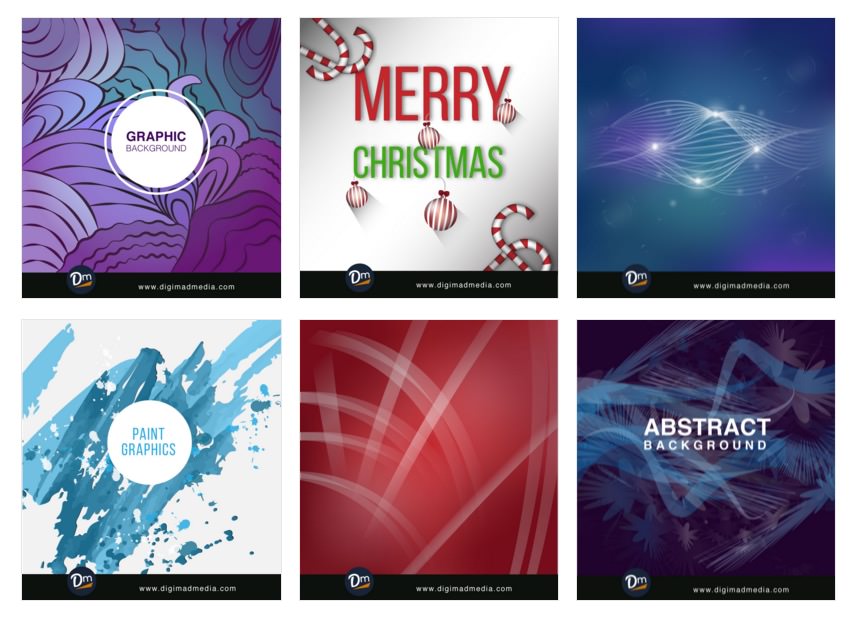 43. Scalablegfx
You can find high-quality, full & free vector sets/packs in Pixeden. However, the site focuses more on their premium goods, which is worth a look if you need to regularly use good quality and beautiful vector resources. [Visit page]
44. 365psd
This website has over 30 categories of free vector art. In order to use some particular vector in commercial purposes, it's better to get in touch with the designer first. [Visit page]
45. 7428.net
This website offers free vector art, icons, patterns over a wide variety of categories, including sports, transportation, floral and science. [Visit page]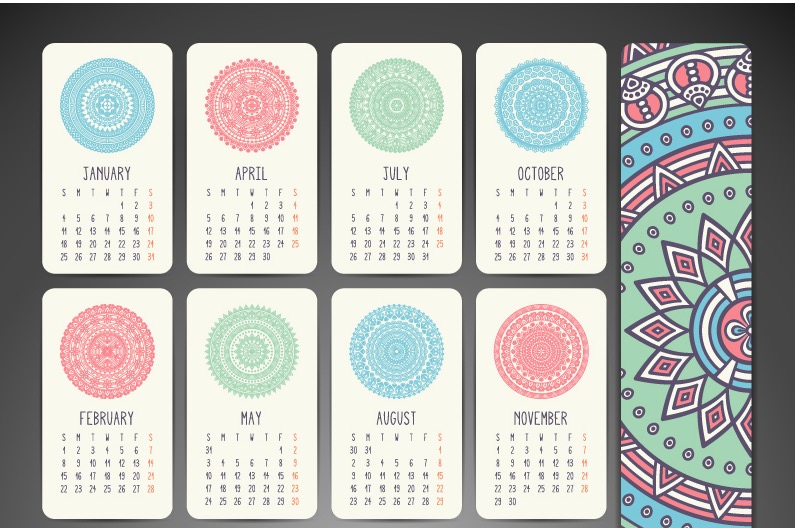 46. Vector Vaco
Vectorial offers vintage vector art in packs. Subscribe to their newsletter to get free vectors each week. [Visit page]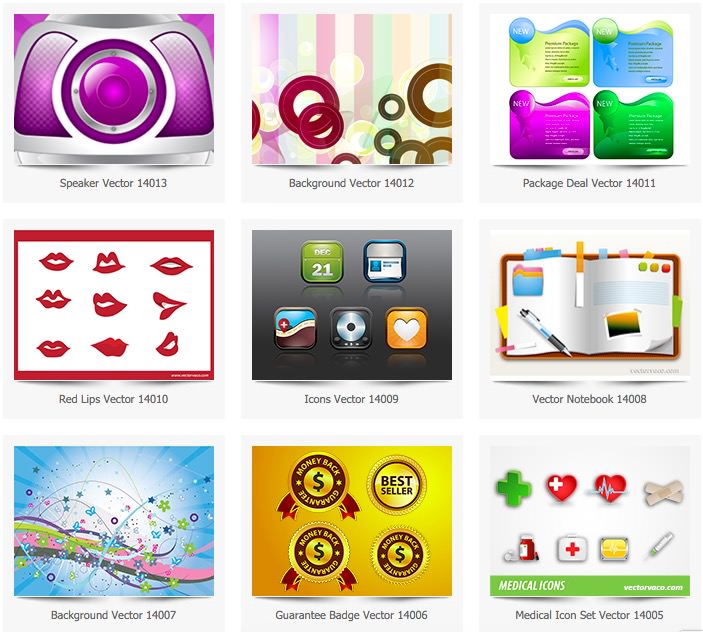 47. Freevectors.me
Founded in 2015 by three students, Scalablegfx is another place to get high-quality vector images for creating game graphics. [Visit page]
48. Flaticon
365psd is a popular website to get various freebies for designers. They also have amazing vector graphics. Use the categories in the menu to find what you want. [Visit page]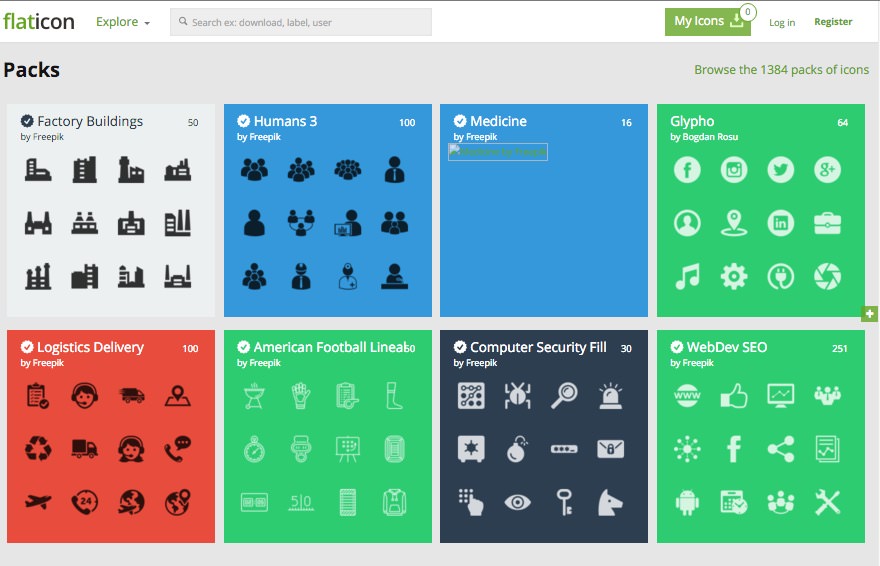 49. Vector Background
Unlike raster images, vector images are flexible and scalable enough to not lose quality when stretched out beyond their original size. This makes it perfect for use for both web and print design. In fact, we have plenty of compilations that feature vector images (you can start with our multipurpose vector icon sets) but in case you want to do your own searches, we have the next best thing.
50. Public Domain Vectors
You'll find more than a dozen categories on this website. All vectors here are under Creative Commons Attribution 3.0., so you can share and adapt them, with attribution. [Visit page]