Use these baking stamps to make two cookie-parts of a heart. They are perfect for Valentine's day.
Have you seen the series Walking Dead? These cookie stamps will help you to cut perfect zombie cookies. You may color them to make them even more fun.
You don't have to be a fan of Carly Simon to enjoy clouds in your coffee. These baking stamps will help get you to seventh heaven.
Baking with My Homies Cookie Stamps
This rolled pin can be used to create a breathtaking pattern on your cookies. This one comes with a beautiful floral pattern.
R & M Moustache Tinplated Cookie Cutter
Why stick to the regular shapes when you can have cookies baked in the form of old cassettes, dinosaur fossils, Star Wars characters, batman's logo, game controllers or even clouds. After cutting cookies with stamps and baking them, you can add some personality and paint them with food colorings, top them off with sprinkles, spread frosting on top and more.
Holiday Cast Cookie Stamps
Boy, does this cupcake look surprised.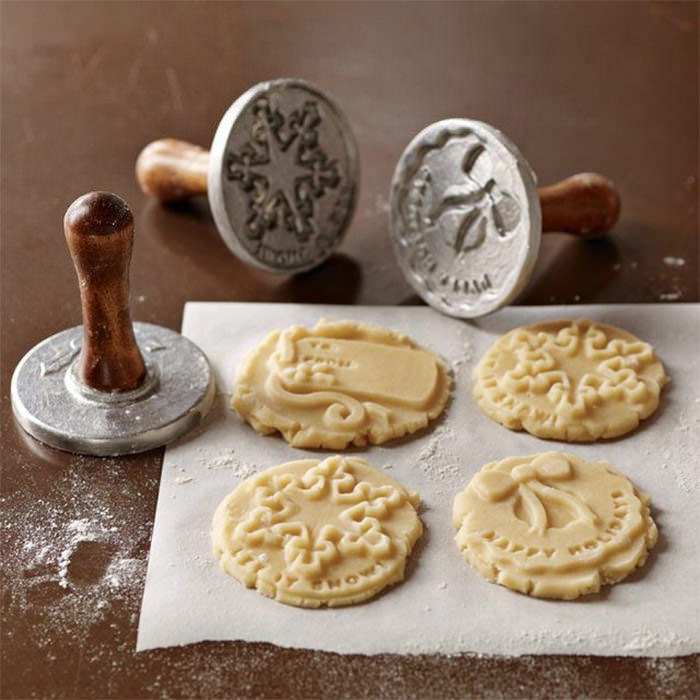 Cassette Cookie Cutters
This cookie cutter and freezer container is the best way to cut and store your dough. Not exactly for baking but still it helps with the process.
Dinosaur Fossil Cookie Cutter/Stampers
Hipster mustache cookie cutter can be used to make cookies and play with them. Err… your mustache is showing.
Letter Pressed Type-Style Cookie Cutter/Stampers
This set includes a bread cutter and three stamps which can be used for both bread and cookies.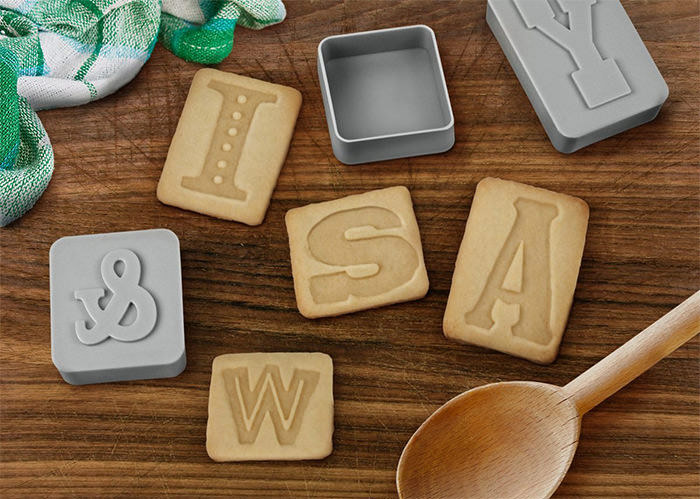 Camera Cookie Cutters
The baking stamps can be used to make Totoro, Chu, and Chibi cookies.
Cloud Cookie Cutter
Make 3D cookies by pieceing together safari animal parts. All you need to do is bake the parts of animals separately and then put them together when the cookies are done.
Panda Sandwich Cutter
With help of this baking stamp you can create a giant heart cookie.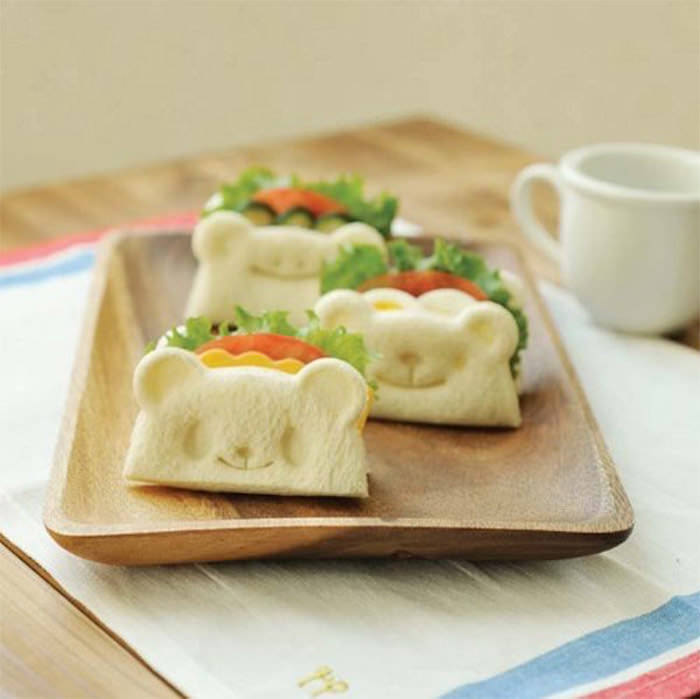 Pig Pancake Pan
These cookies stamps are a great way to treat your family, friends and co-workers with a true taste of photography.
Cookie Cutter Puzzle
This set of 6 cookie cutters includes Star War heroes such as Darth Vader, Boba Fett, Chewbacca, Yoda, C-3PO, and a Stormtrooper.
Batman Logo Cookie Cutter Stamp
Have tea with the Queen! Sort of. Ok, maybe not.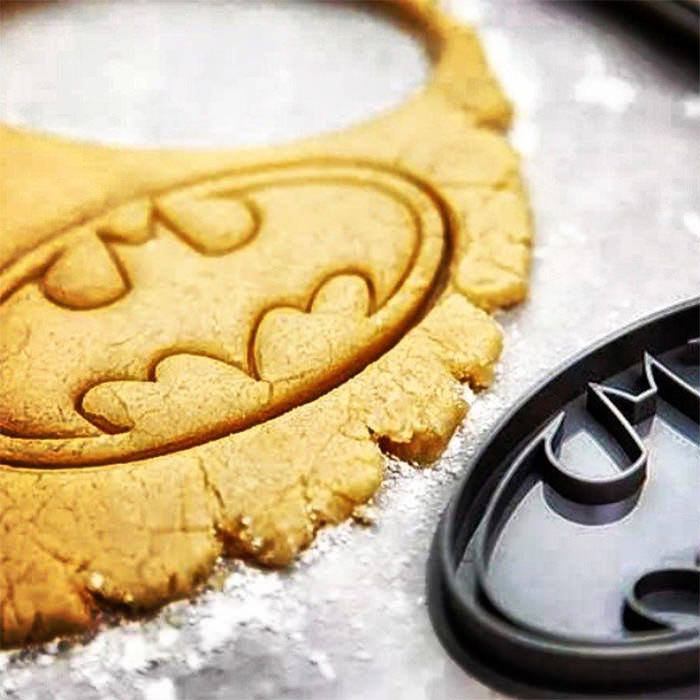 Classic Game Controller Silicone Mold
A quick reminder that gingerbread men (and women) are created to be chewed.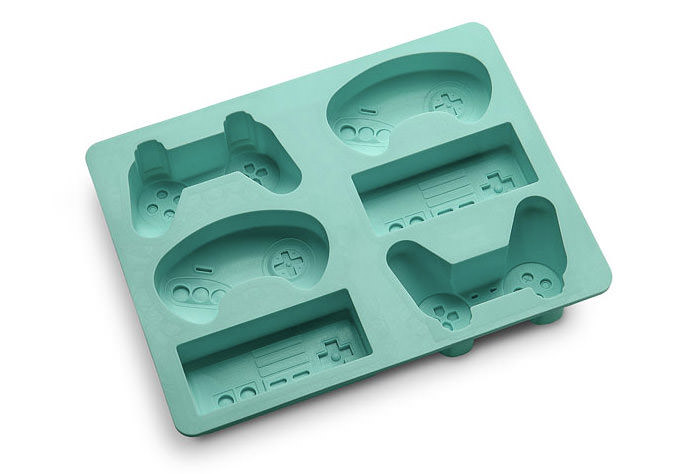 Star Wars Press-and-Stamp Cookie Cutters
Full skeleton cookie stamp helps you bake delicious cookies perfect for Halloween. [$6.91]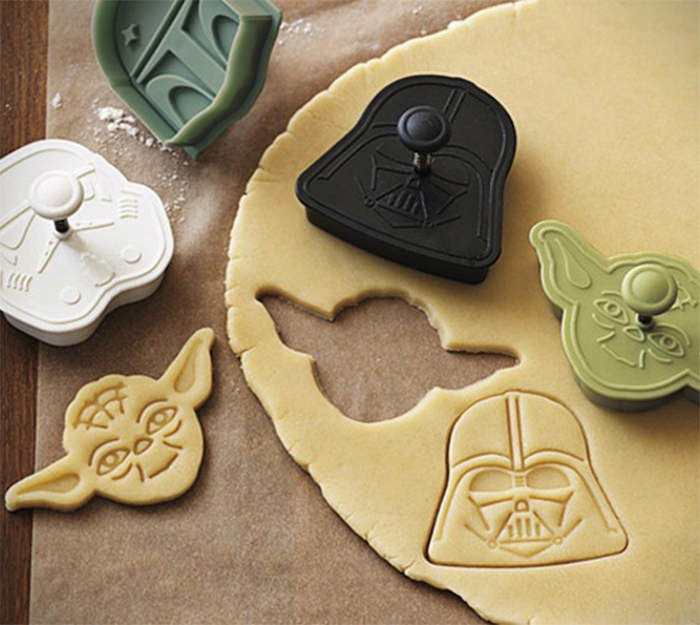 Gingerdead Men Cookie Cutter/Stamper
Create some cute dog paw prints using these cookie stamps.
FRENCH TOAST Bread Stamper
Create cookies that look like potholders and a cute litle apron using these plastic food-friendly stamps.
Safari Animal Cookie Cutters
Your kids like playing with puzzles? Do they like to play with their food as well? Then, try to make your cookies into puzzle shapes, with these creative stamps!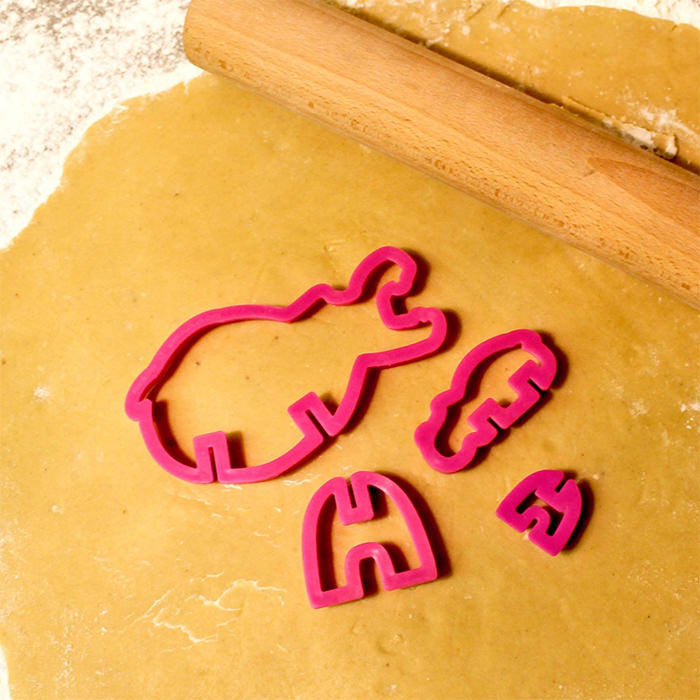 Homemade Cookie Stamper
These romantic hills cookie cutters can be used to make cookies for a little girl's birthday. Colored with pink or red they look even better.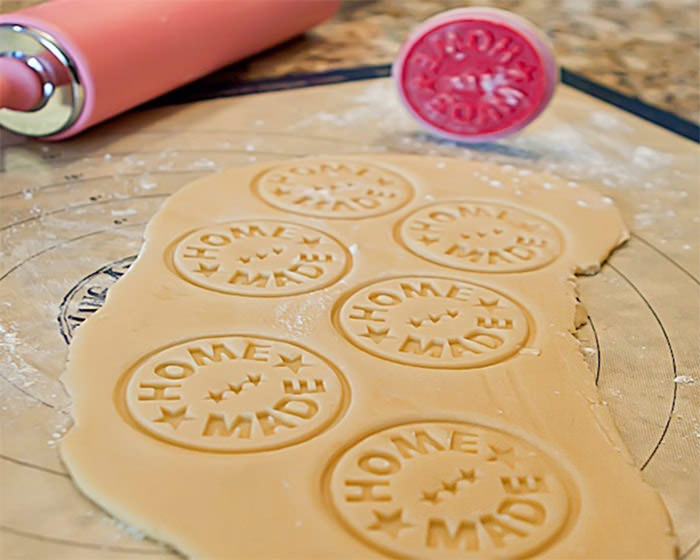 Queen Cookie Cutter
Create your own custom message using these baking stamps.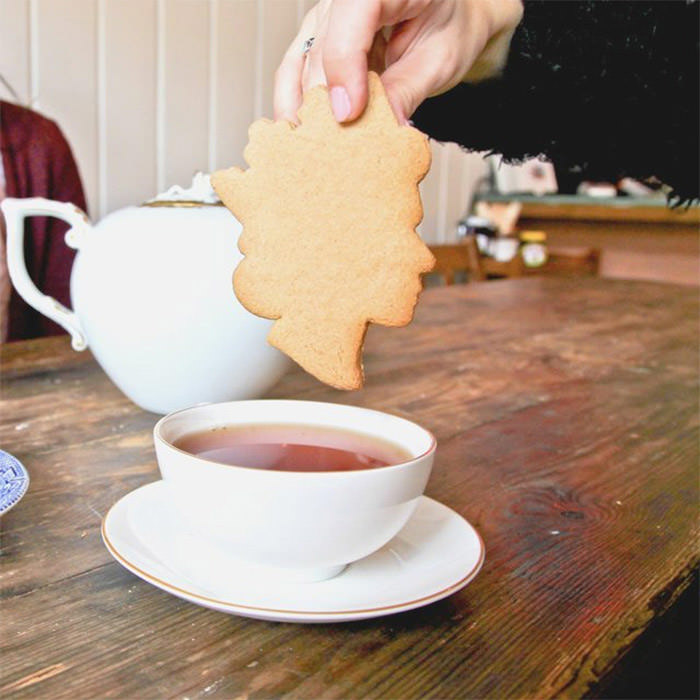 Customisable Cookie Stamp
These oh-so-adorable giraffe cookies are made with stainless steel cookie cutters and a whole lot of additional decorations.
Undead Fred Zombie Cookie Cutters
This cookie stamp in a form of owl is made with food-safe plastic.
Fred and Friends ABC (Already Been Chewed) Cookie Cutter
These cute cutters can be used for making cherry pie or cupcake toppers.
Star Wars Gingerbread Cookie Cutters
Create your own cookie stamp with your customized lettering.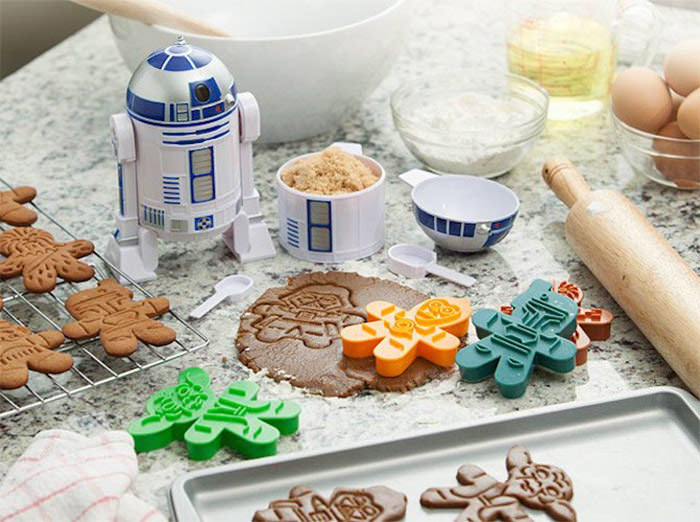 Dog Paw Cookie Cutter
This camera-inspired cookie stamp is great for photographers or for serving at various photography events.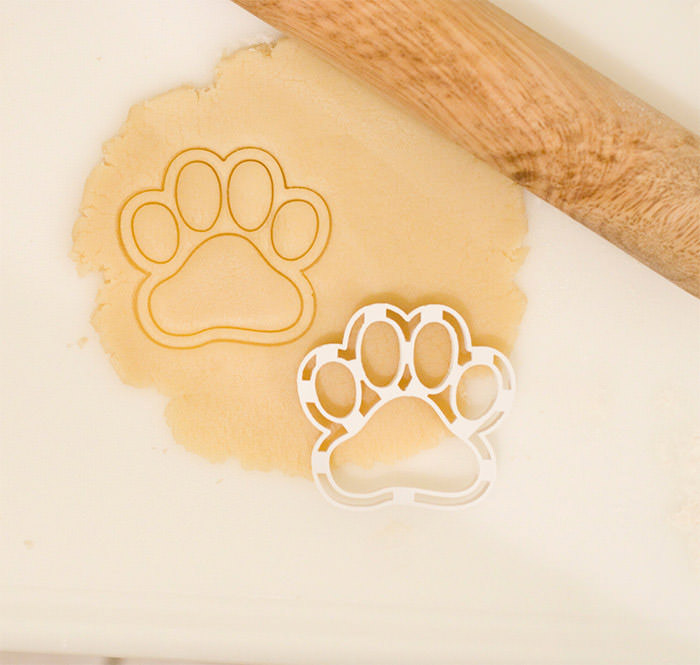 Totoro, Chu, Chibi Cookie Cutters
These cute angel wings cookies can be attached to a mug or a glass.
Button Cookie Cutter
These cutters can be used for both to cut dough or sandwiches to create cute pigs.
Peppa Pig Cookie Cutters
These baking stamps can be useful for wedding and anniversary celebrations. With their help you can tell a story about boy and girl.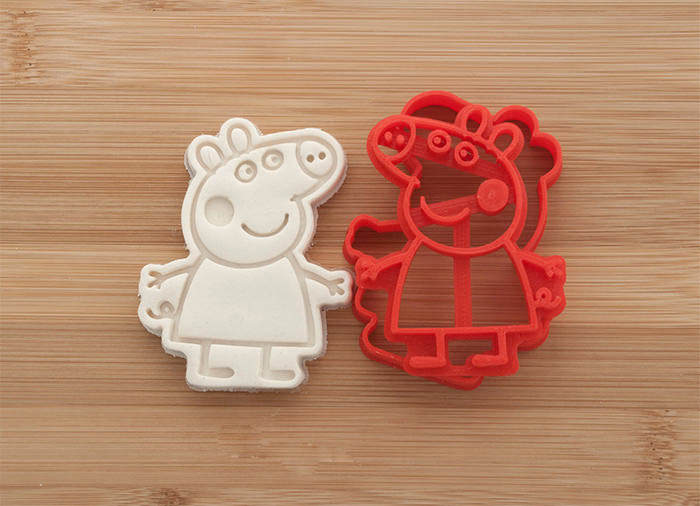 Laser engraved rolling pin
These baking stamps will surely bring in festive holiday cheer to your ordinary cookies whatever the season.
Snowflake Cookie Cutter
Baking cookies is so much fun! You don't need a special occasion to make cookies for dinner but if you want the occasion to be extra special maybe some of these out-of-the-ordinary baking stamps may be of some help.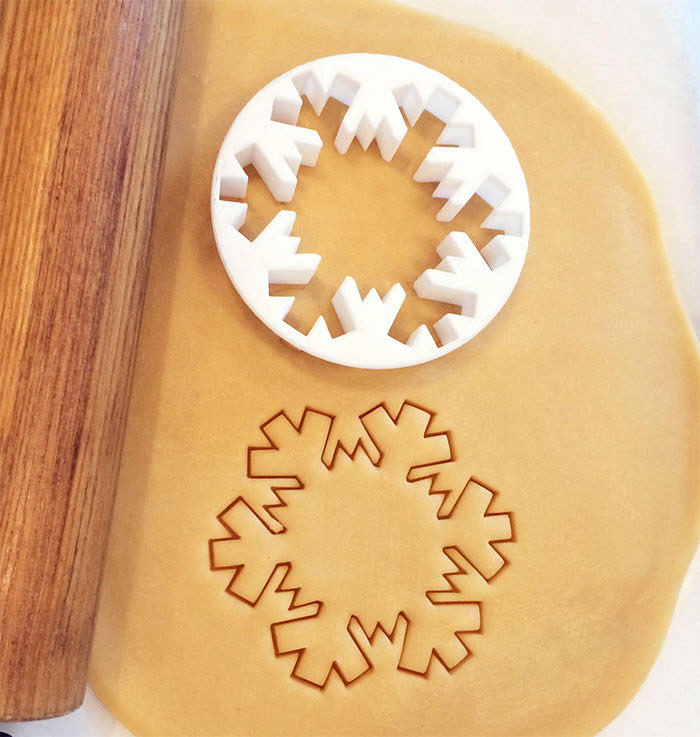 Oups Cupcake cookie cutter
Love make French toast? Get this "Bonjour" french baking stamp and put the Eiffel tower on your morning toast. This is as close to a romantic breakfast as most of us can get.
Film Camera Cookie Cutter
Note: Follow the link to the manufacturer or store to find out pricing details and availability.
Baking Cookie Cutter Set
These silicone shapes in the form of classic game controllers can be used for baking, preparing ice or even making chocolate.
Mickey Mouse Cookie Cutter
Cute as a button, that's what these cookies are.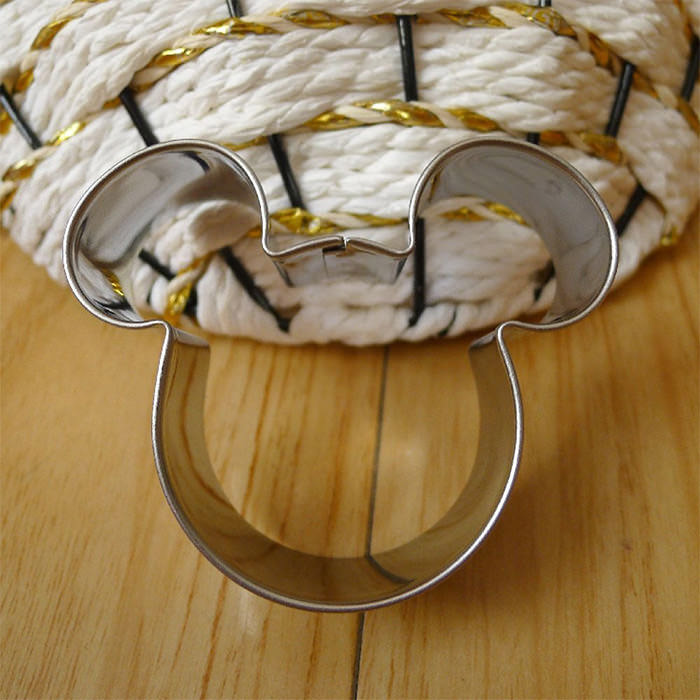 Sunbonnet Boy & Girl Cookie Cutter Set
The cookie stamp bearing the shape of the original Batman logo, is going to make your homemade cookies look more "deserving" than ever.
Giraffe Cookie Cutter
Perfect for Star Wars fans, these cookie cutters let you have Yoda, Darth Vader, Boba Fett and Stormtroopers over for cookies and tea.
Cookie Cutter High Heel
These baking stamps will help you to make Muncha Libre cookies and bring out the Mexican wrestler in you.
Owl Cookie Cutter
These gangsta-inspired cookie stamps will make your baking even more fun.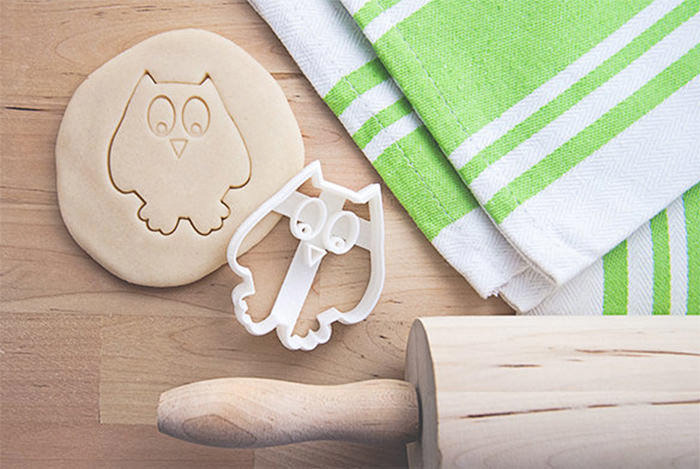 Camera Cookie Cutter
You'll need a sense of humor to enjoy this particular snack attack. The set contains a shark, a surf board and a lady missing a leg. JAWS – the teatime version.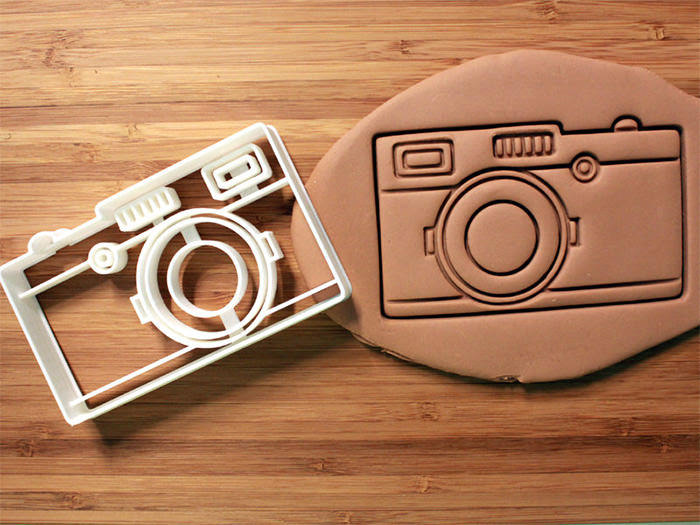 Cookie Innovative Cookie Cutter and Freezer Container
If don't know what these are, people can guess what your age is. For the rest of us this nostalgic item had been what music was all about. Relive the ol' days of the past with these cassette shaped cookie cutters.
Snack Attack Cookie Cutter Set of 3
Create Peppa Pig cookies for your little fans using these cookie stamps.
Munchstache Cookie Cutters
With this pancake pan you can turn your ordinary pancakes into a cute pig face.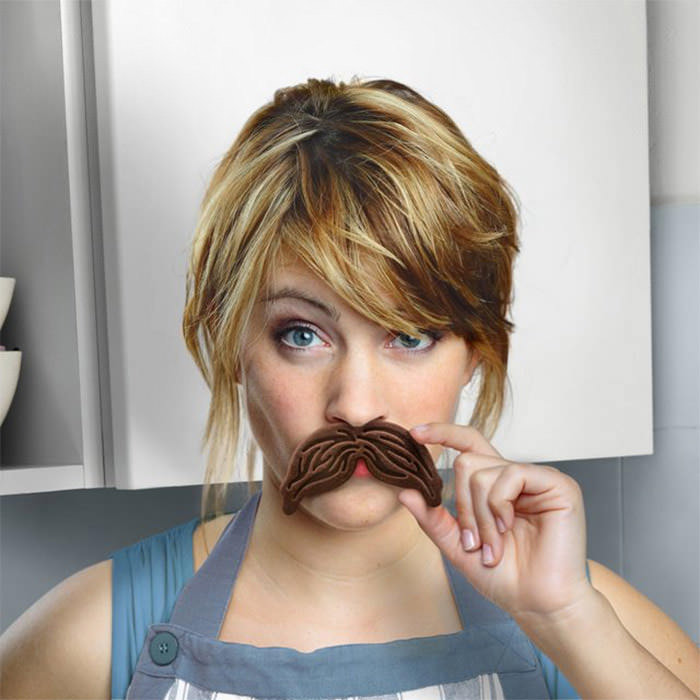 Muncha Libre Cookie Cutters
Bake cookies with some classic anchor designs using these cutters.
Tough Cookies – Cookie Cutters
These are dedicated for all photographers and vintage lovers. Lights, cookies, action!
Cookie for Two Cutter Set
Christmas in July, why not? Have some snowflake-shaped cookies while you celebrate.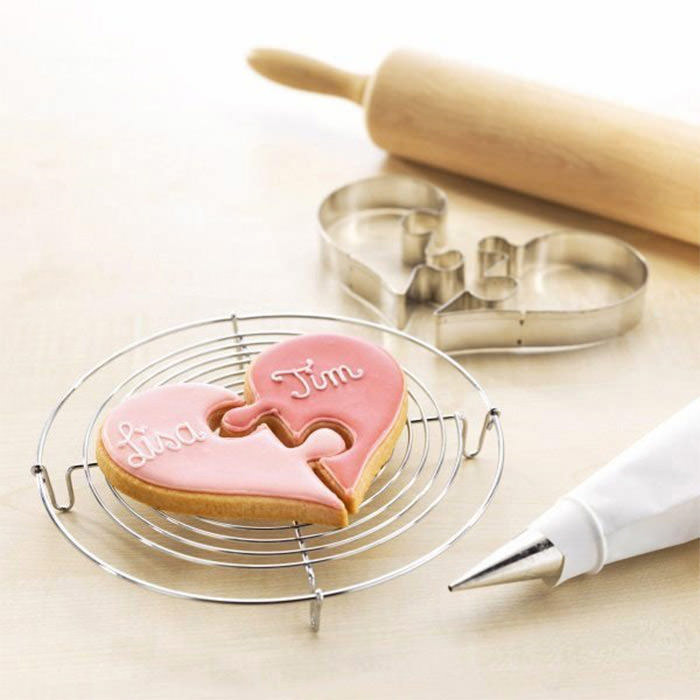 Party Animals Sandwich Cutters
There's a kid in all of us who is screaming with delight at these dinosaur fossil cookies. Munch on a Triceratop, a Stegasaurus or the big T-Rex for tea.
Pie Top Cutters Set
Hey Mickey! Want some Cookies?
Skeleton Cookie Cutters
With these stamps you can point out that your cookies are homemade.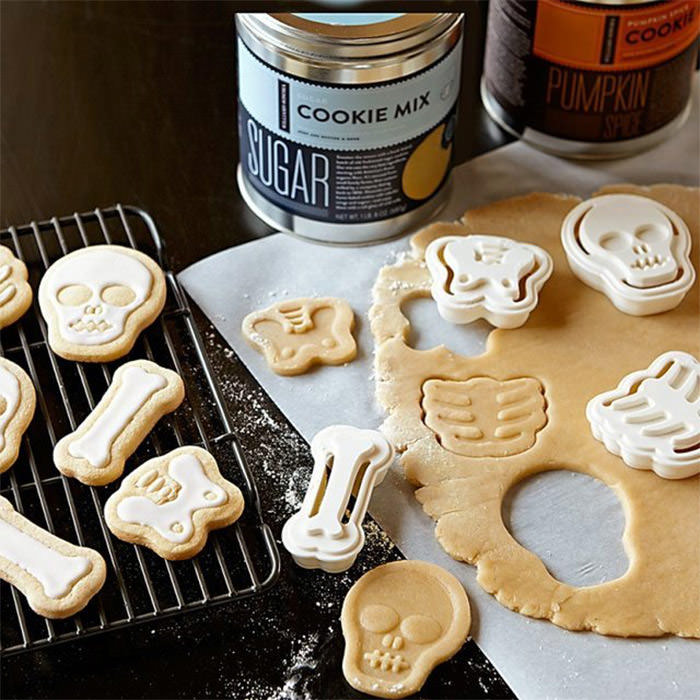 Tetris Cookie Cutters
These cookie cutters can be used to create skeleton body parts: skull, ribcage, pelvis and an individual bone you can pass off for the limbs. Great for Halloween.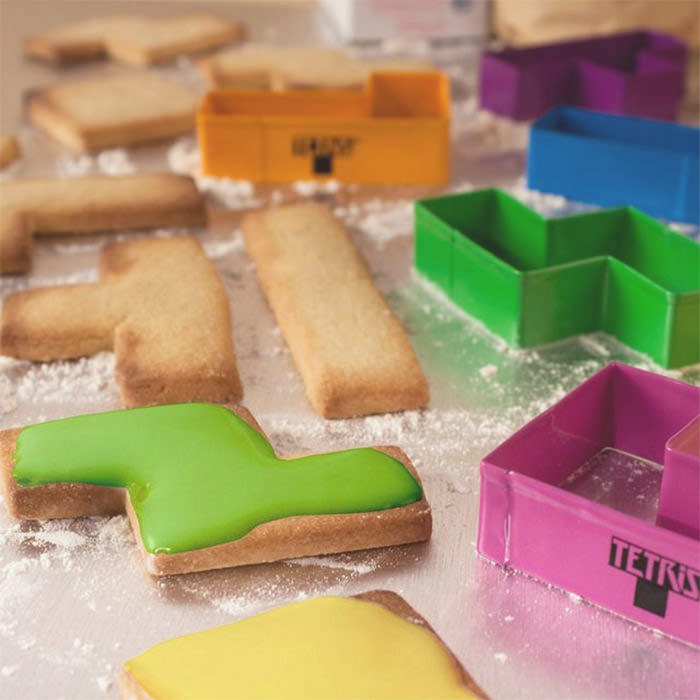 Giant Valentine Cookie Cutter Heart with Cutouts
These baking stamps are made special for all fans of the retro game Tetris. Create some parts of this game using the cutters then add your own coloring.
Angel Wings Cookie Cutters V.I.P IV
The fashion for wearing mustache may come and go, but everyone may seem to love "trying on" cool mustache cookies. [$4.40]