Read more: Flyte: The Levitating LightBulb You Need To Get
Read more: 10 (Really) Cool Iron Man Merchandise You Can Buy
Inception: Spinning Totem
Sherlock: 221B Keychain
Lomo'Instant allows you to take photos and print them out instantly. This pack comes with a camera, 3 types of lenses, and 3 packs of film to print out your photos. ($193.83)
Star Wars BB-8 Droid
This iconic spinning totem sums up what we love (or hate) about the movie Inception. Get one of your own and give it a spin ($22).
Underworld Stars Prop Replica
Read more: Artist Interpretations of Mario and Luigi (Artwork)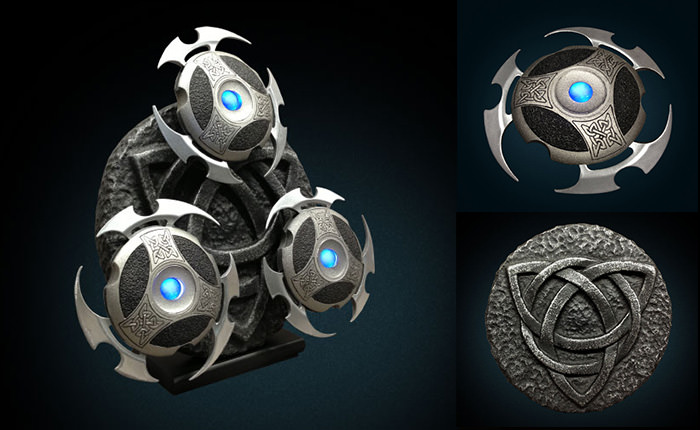 Death Note
A mug that is shaped like the pipes in the Mario Bros adventures. It is made of ceramic, and safe for microwave use. Alternatively you can use it as a plant pot. Similarly themed coasters are available for $8 per piece. ($29)
Time Turner
With this 16×12" bag you can travel through galaxies or from one town to the next in style. It comes in three colors: green, red, and yellow, has a combadge on the outside. ($69.99)
Captain America Backpack
Back then, paper planes can fly for a mere few seconds. Today's paper planes can get a boost with specialized paper, gear and a smartphone app. Great times to be a kid. ($49.99)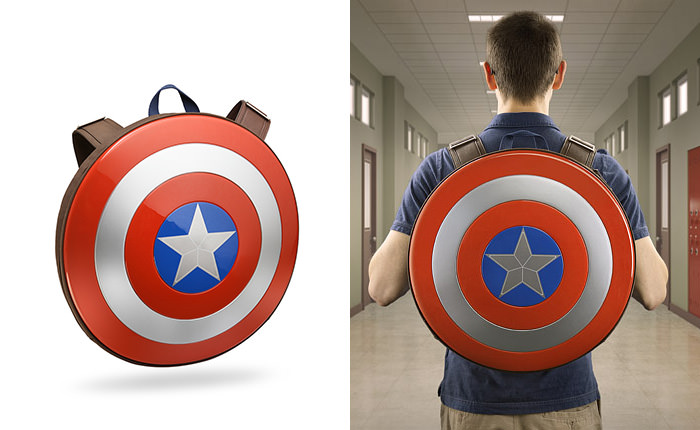 Avatar Wooden Pendant Necklaces
An ice mold that shapes ice cubes in the form of the Death Star from the original Star Wars series. I can imagine that there are some fans who would create these ice cubes only to blast them while reenacting that iconic scene. ($11.99)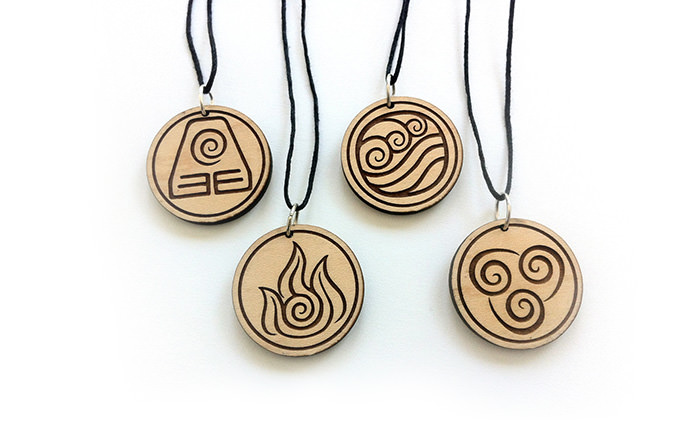 Pokemon Badges
Love the vampire movie, Underworld? The fifth instalment is said to be coming in 2016. While we wait, check out this prop replica of badass Lycan-hunter, Selene's throwing star set. ($249.95)
Death Star Ice Sphere Mold
Read more: 50 Absolutely Beautiful and Creative Pixel Art
Thankfully (or unfortunately) this is not a real Death Note. Instead of playing the role of Death himself, you can write groceries, wishlists, study notes and other harmless (aka boring) stuff in this. ($9.99)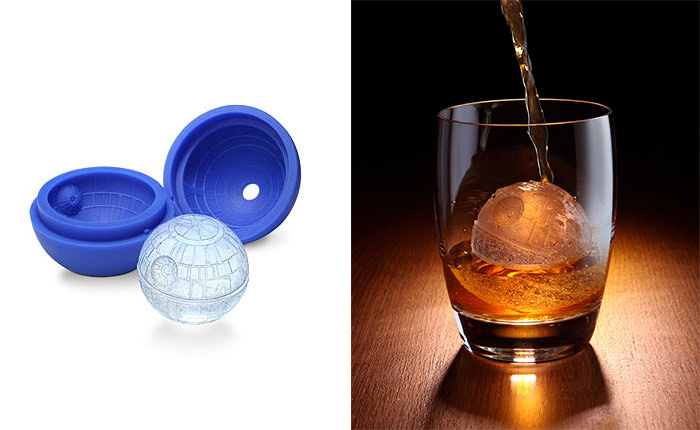 Game of Throne Monopoly
A replica of the Iron Man suit designed to battle the hulk, this Hulkbuster is approximately 55cm tall and features an arc reactor that will light up with 16 LEDs. ($824)
Minecraft LightUp Redstone Ore
Read more: 40 Unusually Creative Mugs, Cups & Glasses
Moustache Guard Mug
Read more: 9 High-Tech Toys & Gadgets Designed For Kids
A perfect mug for gentlemen with long, lustrous mustaches. It keeps your beverage away from your facial hair. And the mug decor is very interesting too. (£14.99)
Exploding Kittens
With Google Cardboard you can turn your smartphone into a Virtual Reality device. You can watch movies, play games, and even develop on top of it with the SDKs. ($23.95)
Read more: 40 More Gifts You Can Get Under $15
Lumos Helmet
A limited-edition handmade batarang made from cold cast resin. The maker will only make 50 of these. ($20.31)
Kano Kit
An officially licensed time-turner necklace from the Harry Potter series, the thing that Hermione used to attend extra classes with, made with 24 karat gold plating and inner rotating rings. The perfect collectible for fans of the book and series. ($49)
This 3″ replica of Redstone will be a favorite amongst Minecraft fans. It has 3 levels of light brightness, which you can adjust with light taps (with your hand, not pickaxes or swords like in the game). ($24.99)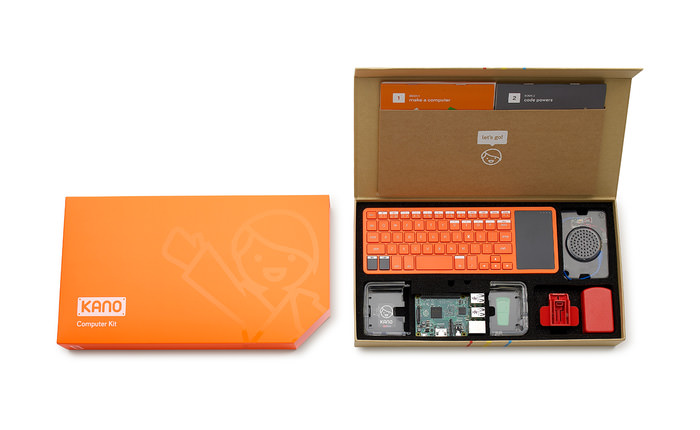 Lomo'Instant Kyoto
Knitted hat embroidered to look like the Stormtrooper helmet. This hat will keep your little one's head warm during winter. ($14.95)
The iconic cap belonging to Reddo of Pokemon. It looks great for cosplaying as well for playing Pokemon Go. (£19.99)
Powerups
A helmet designed to improve safety when cycling at night. This helmet is equipped with front light, left and right light as turning signal, and a red stop light. Controls are attached on the bike, and communicated via a wireless remote. ($134 on Pre-order)
The store dares you to get it before they "pull it" from the store. That may have worked too well since this plush has been currently out of stock for a while. Fingers crossed they restock soon.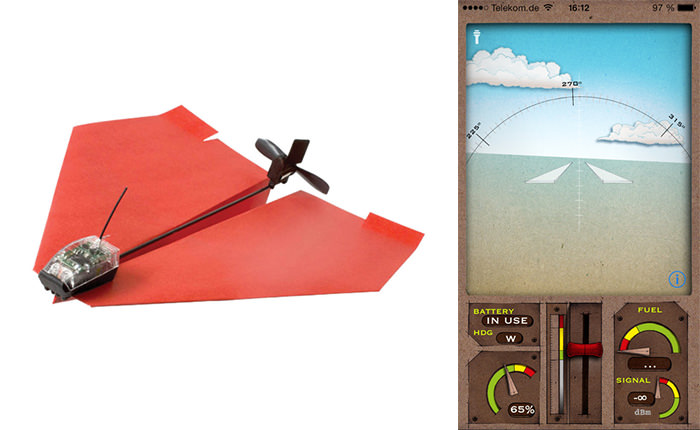 Foldio 2
Read more: Lomography Smartphone Film Scanner
Read more: 10 Beautiful Playing Card Designs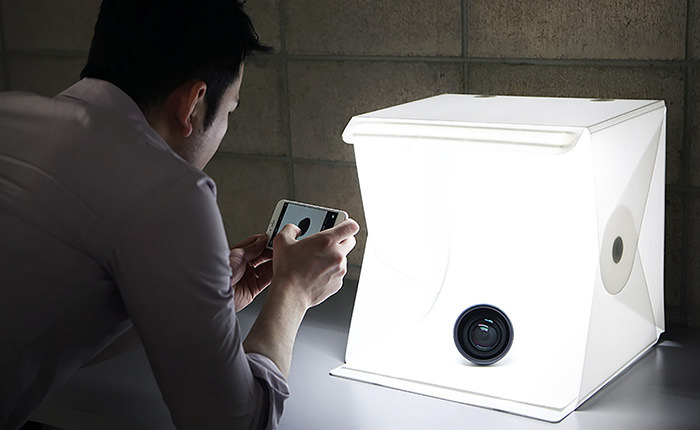 Superman Adult Leather Jacket
Read more: 50+ Cool Laptop Sleeves and Bags You Can (Actually) Buy
Flyte
Read more: 10 Online Markets To Sell Your Art
These benches are not only shaped like the blocks in tetris but you can also store stuff in them. Perfect for the office and at home, whether you are a 90's kid or not. ($600)
Batman Vs Superman batarang
This monster may not coming out from the Loch Ness lake, but it could come out of your soup pot. ($2.37)
Pokemon Cap
Read more: 30 Innovative Kitchen Tools & Gadgets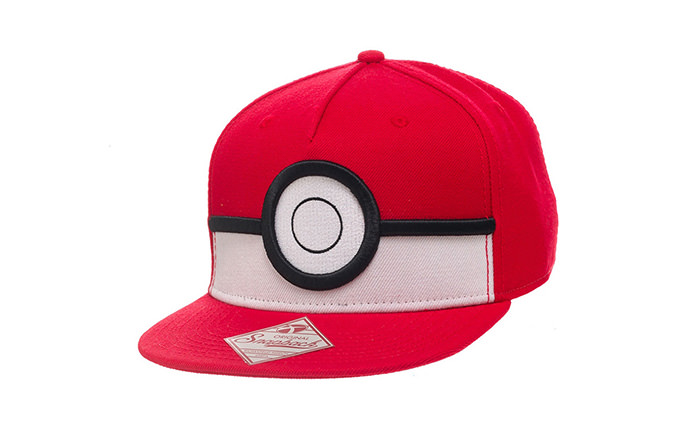 Batman Gotham Cityscape Chess Set
Get your pixelated stickers of legendary game characters like Mario, Pokemon, and Legend of Zelda. ($5)
Wonder Woman Business Card Holder
This card deck simply looks sleek. The single-colored card deck comes only in white or only in black. Brings new meaning to the game Black Jack. ($14.85)
Pixel Stickers
An awesome chess set with Batman and Batwoman as King and Queen on the White side and Joker leading the dark side with Harley Queen. ($694.95)
From the Elite Four collcetion, these badges would look great hanging from your wall. The whole collection contains 50 badges, and are assembled and glued by hand to a 24×12′ metal board. Made to order. ($300)
Batmobile Bookends
A foldable, portable studio you can take with you on your photo-taking adventures. If you or a friend sell stuff online, this would be a great gift. ($75.00)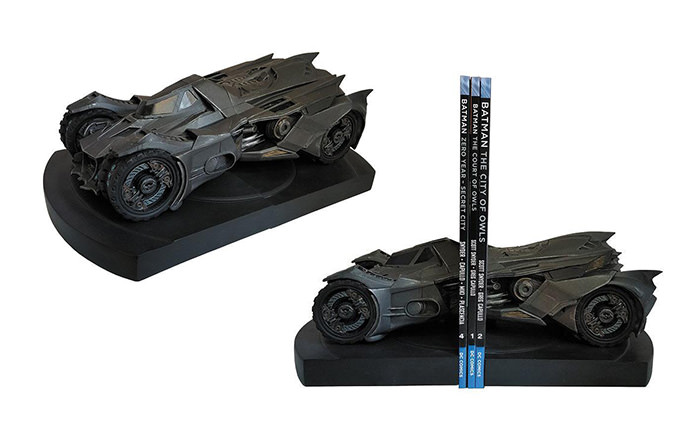 Hulkbuster
Fans of Sherlock would love to have this 2-inch customizable lightweight aluminum keychain with 221B engraved on it. There's probably space for "Baker Street" in there. (£6.65)
Kano is a DIY computer kit. It is powered by a Raspberry Pi plus apps to help you or for kids to get the first taste of learning how to code. ($149.99)
Pipe Mug
In this post you will find a list of nifty gift ideas that geeks will love – some of them are inspired by popular movies, TV series and games, while others are just flat out "shut up and take my money" merchandise. Now, let the shopping begin!
Carry your belongings in this Captain America shield (as seen in Avengers: Age of Ultron). The backpack comes with several pockets inside including two for accessories and for a laptop. ($59.99)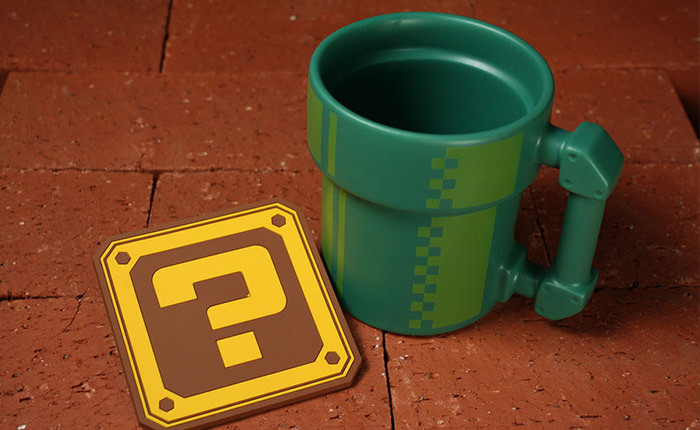 Monochromatic Deck of Card
From Batman Arkham Knight, this Batmobile replica is recreated with the finest details. Split in two, they become the ultimate bookends for your comic book collection. ($199.95)
Read more: 9 Crazy-Cool Toys You Can Control With Your Smartphone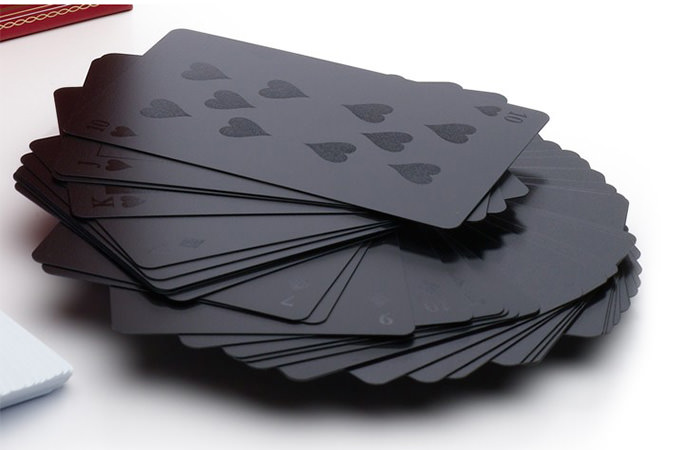 Google Cardboard
Coming from Matthew Inman (of the Oatmeal fame) and two friends (Elan Lee and Shane Small), we get a card game perfect for players aged 7 and above with a special love, or hatred for kittens (I can't tell). The game raised 1 million on Kickstarter in just 7 hours. (€25 – €35)
Dragon Ball Set
Looking for gift ideas to buy for the geeks in your life? The holiday season is almost here and the game is afoot to find the best gift for your loved ones – or in some cases to reward yourself for an extremely good, or extremely tough, year.
Nessie
A G.O.T themed Monopoly board, minus all the blood and killing of "main players". Nope, the same old ordinary Monopoly game board rules apply but the totems look awesome. (£29.99)
In The Last Airbender series, White Lotus helped Team Avatar defeat the Fire Nation. You can own your own 1.25-inch replica of these pendant necklaces as well. Bending powers not included. ($9.99)
Tetris-shaped Storage Benches
This is magical lamp. It levitates and hovers over a pad which lights it up wirelessly. The lamp uses an LED that lasts for 50,000 hours. And you can also wirelessly charge your smartphone on the pad. ($299 on Pre-order)
The cover that makes your MacBook look like an old leather-bound printed book. ($79.99)
Flappy Bird Plush
This card holder features the Wonder Women emblem giving it an elegant and classy look. ($29.95)
BookBook for Macbook
This gorgeous note book is the best gift Zelda fans could ever receive. Use all 120 pages to fill in your adventures or your Zelda-inspired fanfic. ($19.99)
Now you don't have to fight to collect all 7 balls to summon Shenron who will grant you one wish. Ok, about 50% of that is true. ($17.91)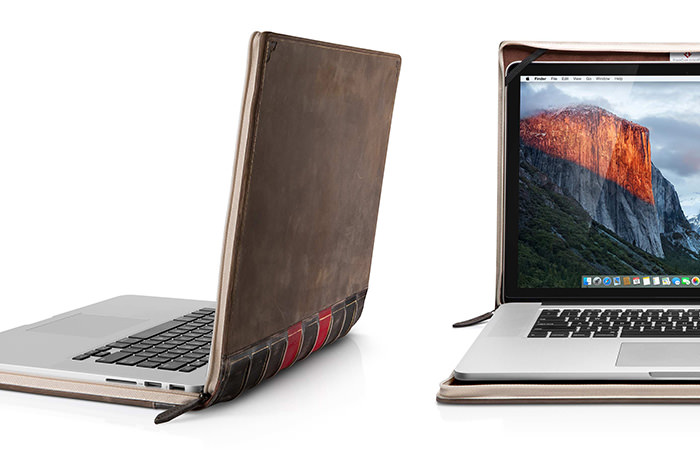 Star Trek Uniform Messenger Bags
A new droid (from Star Wars Awakening) that can learn and react to your voice. You can also control it with your smartphone. Without question, the perfect gift for hardcore Star Wars fans. ($149.99)
An awesome leather jacket with the man of steel's insignia imprinted. You can't fly in it but you would look awesome blazing down the highway on your motorbike with this thing on. ($449.95)
Legend of Zelda Journal
Read more: 34 More Awesome Products Geeks will Love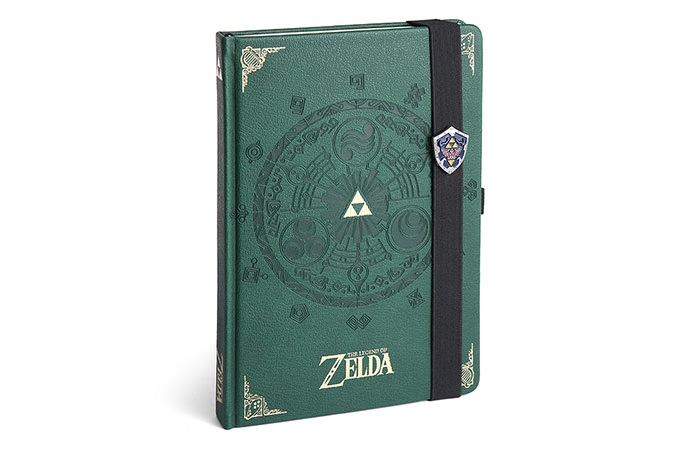 Stormtrooper Knit Hat for Kids
Read more: 20 Awesome Accessories for Your New MacBook