Epic by Epic Coders [Download]
Phoenix by Adrian Chiran [Download]
e-Commerce PSD by Thomas Budiman [Download]
DO by Aaron Stump [Download]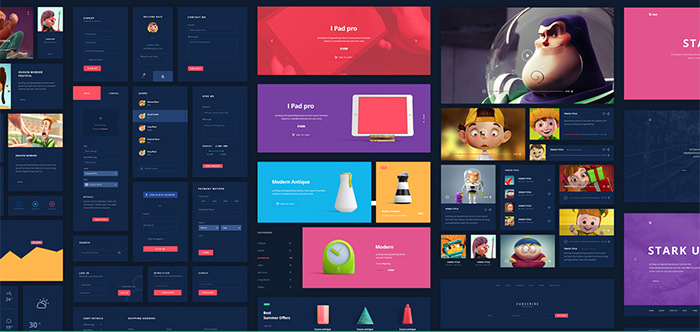 Nerdial by uiSurf [Download]
Stark by Baianat [Download]
Blog by Thomas Budiman [Download]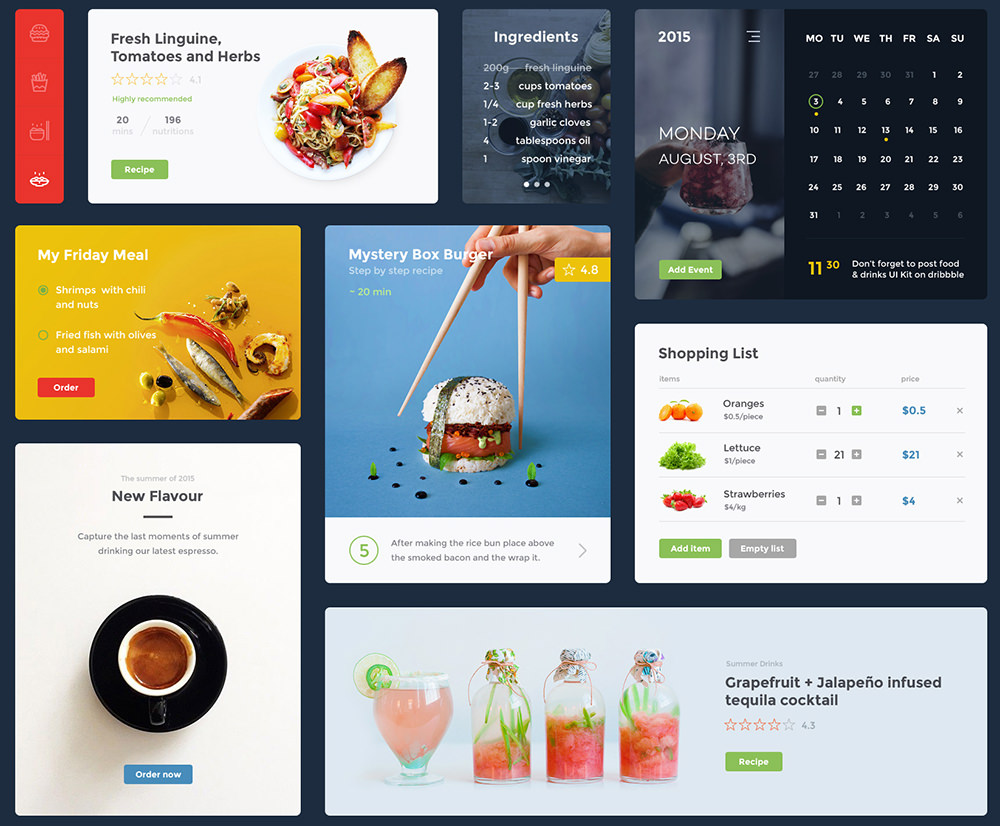 Food & Drink by Sergiu Firez [Download]
Free PSD by David Minty [Download]
Free Material Design by Sergiu Firez [Download]
Dashboard by Craftwork [Download]
These UI kits are available in Photoshop and Sketch formats. Please go to the source to download the pack.
Developing a new web design project from scratch is challenging, which is why designers like you and me love free UI kits. These resources can significantly help us in our work to save time, and to get a job done much faster. UI kits are also a great way to explore ideas, gain insight into the minds of other designers, as well as to spot new trends.
e-Commerce Mobile by Ritesh Malviya [Download]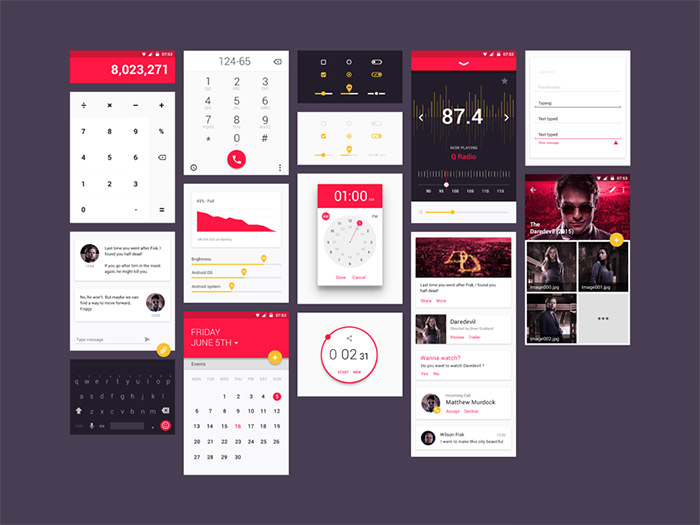 Nakropol by Orkan Çep [Download]
Free UI Kit in PSD by Muhammad Afzal [Download]
Bree Products Blocs by Orthonormai [Download]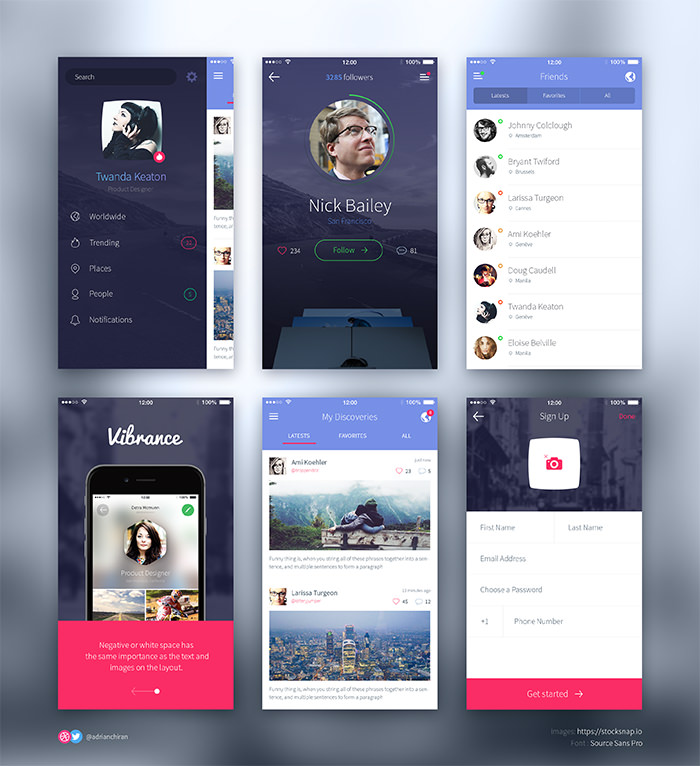 55+ free elements by Tomasz Mazurczak [Download]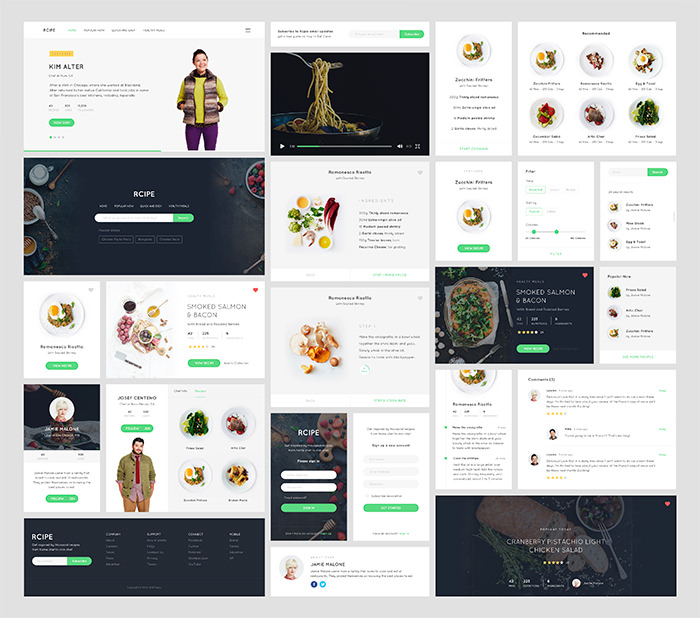 Mobile Menu by Emiliano Cicero [Download]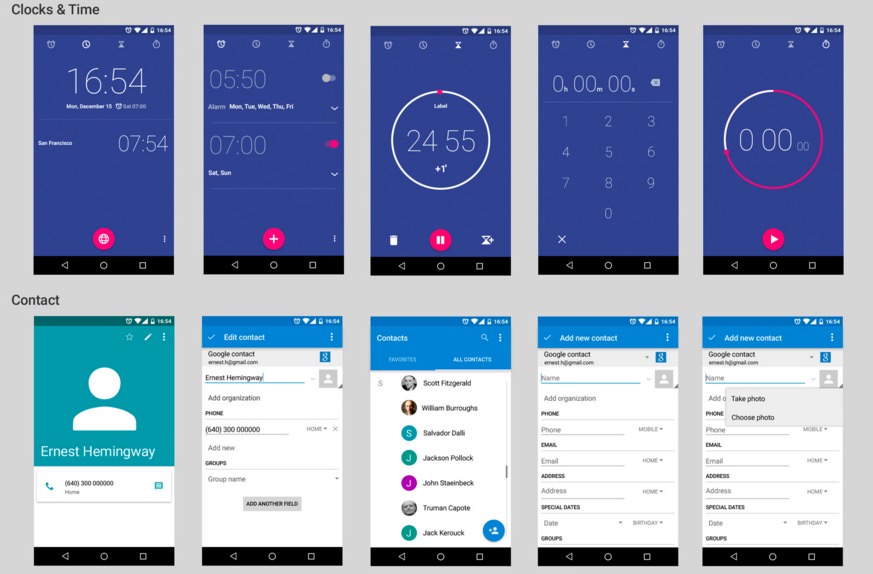 We gave you free and fresh UI Kits in 2015, so this is a continuation of that tradition. Here are 30 beautiful UI kits for web and/or mobile and more that you can use to kickstart your 2016.
EventPro by Stanislav Hristov & Dtail Studio [Download]
Shapes by Gavin M [Download]
Cardzz by Volodymyr Kurbatov [Download]
"V" by Aleksandr Petrov [Download]
iPhone 6 UI by Adrian Chiran [Download]
A1 by Vahan Hovhannesian [Download]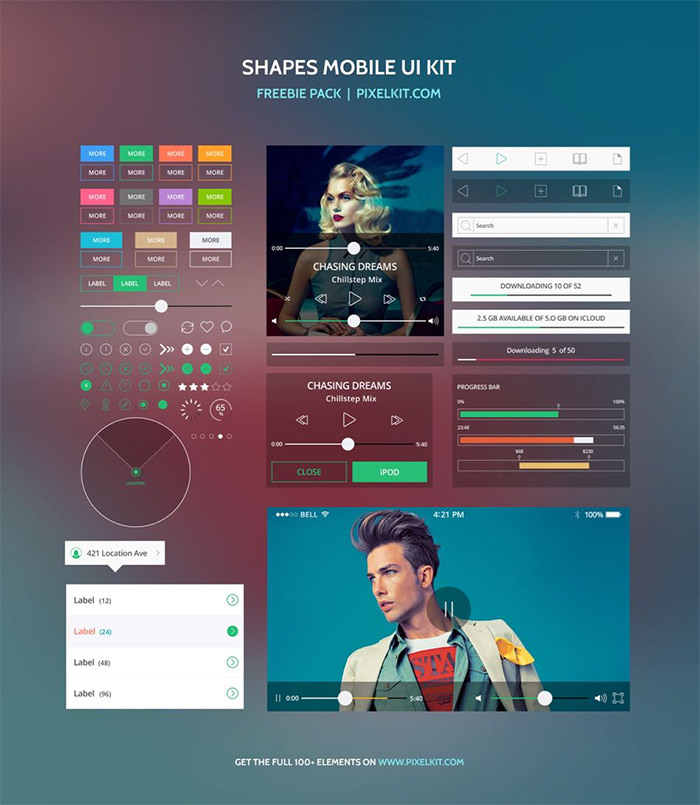 iPhone PSD by Sumaira [Download]
Sketch 3 by Kristaps Elsins [Download]
Recipe by Thomas Budiman [Download]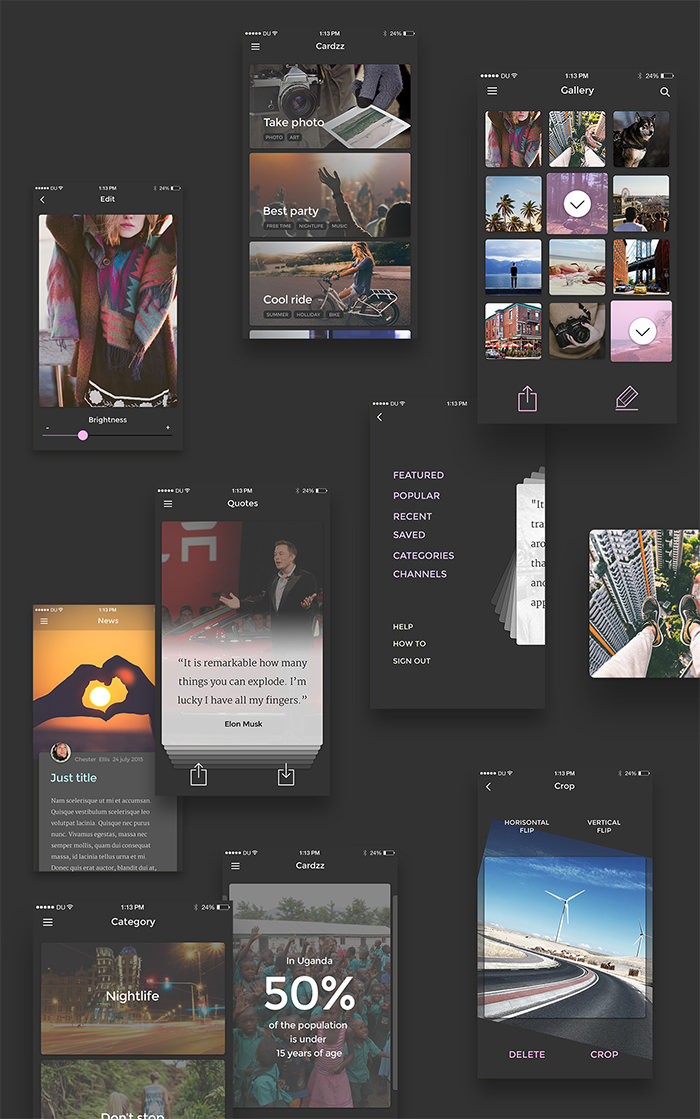 Flat PSD by Designrazzi [Download]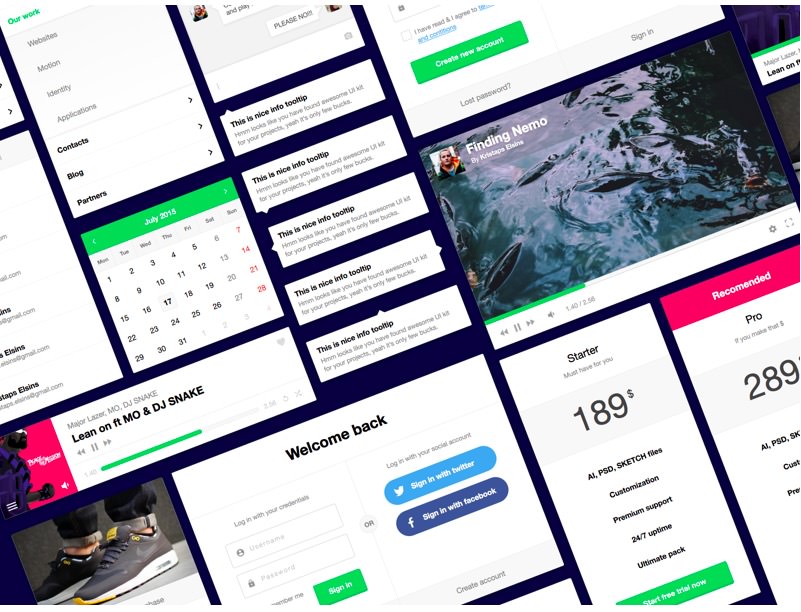 Android Lollipop by Adam Zielonko [Download]
Orange Chat by Valentine [Download]