TuneIn is a free music streaming website. It's simple to find local and global radio stations there. Radio stations can be searched by song, sports, news, talk genres and you will get results ranging from rock to religious music and business news among others. [iOS | Android]
SoundCloud is an online service works by users who upload music for you to listen for free. You can search for artists, songs, bands, tracks and podcasts and explore music by genres, or check out what's trending. You can follow your friends or other users with similar taste of music, or create your own playlists. [iOS | Android]
8tracks gives you access to music in eight different categories. Choose from romantic, sad, or other emotional moods to bring up soundtracks and scores to fit those moods. Alternatively, you can enjoy the playlists created by 8tracks and discover new songs serendipitously. [iOS | Android]
SoundCloud
Spotify is one of the most popular websites around to listen to music online. You can listen via your browser, mobile device, or a desktop manager which can be downloaded from Spotify. Once you are logged in, you can listen to the songs, create playlists and share your favourite music with friends. [iOS | Android]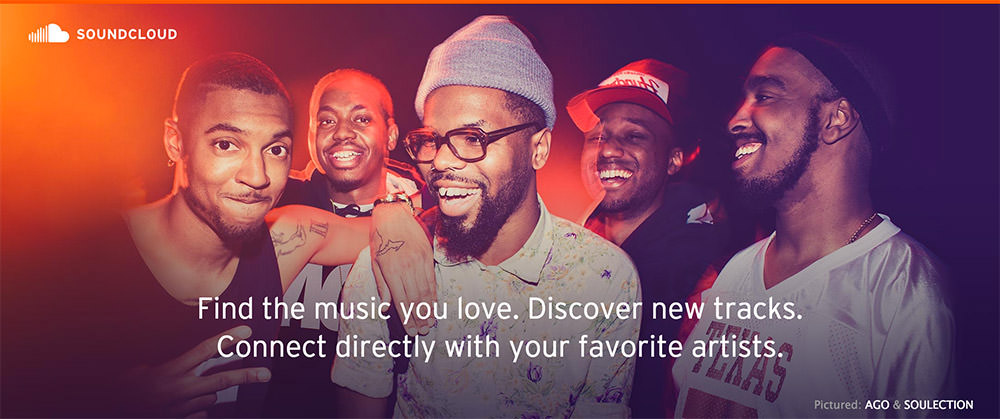 Spotify Music
iHeartRadio is an amazing music app and free music streaming website. Listen to live radio, stream podcasts and the news and create your own custom radio stations suited to your tastes. It also has a sleep timer, perfect for people who get lulled to dreamland with music. [iOS | Android]
Last.fm
Last.fm is a great site to both listen and download the tunes you like. It will also suggest artists you might be interested in, based on the artists you listen to. Music on Last.fm is sourced from services like Spotify and Youtube. You can choose the source of your choice. [iOS | Android]
Pandora
RadioTuna is a great way to find radio stations by genre, artists or song. You can search for different stations and listen to them online via browser, or via an installed desktop player. [Android]
8tracks
Here are 20 websites where you can listen to your favorite music on the go, online and for free. We've also included the iOS or Android apps that are made available by these music sites. Note that while there are premium options, if you opt to stay with the free version, you wil be subjected to ads that help towards keeping the services free.
DashRadio
Listening to music has become an integral part of our lives. We listen to the music during commute, daily runs, when we're trying to relax, or when we just want to keep up with our idols' latest tunes. These days we have a multitude of ways to listen to music online, and if you're looking for something good to listen to your to one of your favorite trending tunes, this is the post you should be reading.
RadioTuna
Rhapsody is a music streaming website but it's not for everyone. The good news is it is popular for its huge library. The bad news is its audio quality peaks at 128kbps, making it a poor choice if you're rocking any kind of quality headphones. [iOS | Android]
Mixcloud
After you register on Incus Tunes, you'll get instant and free access to tons of music. Incus Tunes claims that they have more music than both Spotify and Napster. You can browse artists, songs, and public playlists.
TuneIn
Slaker is a radio-style website, but unlike, for example, Pandora, listeners are not restricted to only being able to listen to radio stations. On Slaker you can listen to different playlists created by their experts. [Available in Canada and US only] [iOS | Android]
Deezer
Read more: Find out what world class athletes listen to
Musicovery
DashRadio is another internet radio website that has tons of stations and different genres to fit in your taste. Find any station by genre and add them to your profile for future returns. You can also share your chosen stations with your friends on social networks. [iOS | Android]
Thesixtyone
Pandora is a free music streaming website where you can not only listen to favourite music, but also find new music you are going to like. Just enter a song or artist you like and Pandora will build a radio-like station around it, proposing new music similar to your taste. [iOS]
Slaker
Mixcloud is a place for long form audio, such as DJ's music sets, podcasts, radio shows. It's a great website for neverending playlists playing on the background for hours and hours. You can also create your own playlists here. [iOS | Android]
Myspace
Thesixtyone is a website for finding music fitting your mood and new music in general. You can go with what's hot and new, or choose a music theme according to your mood. The sixtyone aims to highlight newer artists so if you are in for fresh tunes, this is the place to be.
iHeartRadio
Deezer is very similar to its competitors, Spotify and Last.fm. You can listen to 35 million songs here, sprinkled with short ads in between. Sign in to choose artists you like, and they reciprocate with genres you might like. You can also listen to playlists created by other users. [iOS | Android]

Incus Tunes
Myspace may seems qute odd for this list but they have relaunched themselves as a music and video platform. You'll find a massive library of music in there. [Android]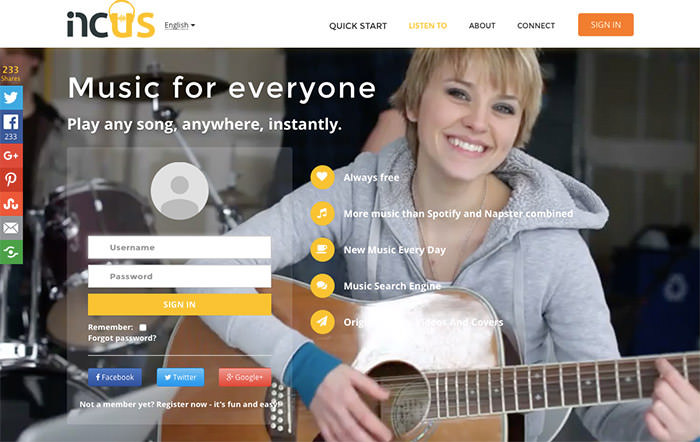 Gaana
Gaana is a commercial music streaming service providing free and licensed music. Launched in 2011, the website had a huge collection of English and Bollywood music to choose from. [iOS | Android]
Di.fm
Musicovery is a bright and colorful website that allows you to find music appropriate to your current mood. There is a mood chart in the form of a grid. Pick a mood and it will suggest music for you. You need to register to shuffle songs and ban songs you don't like.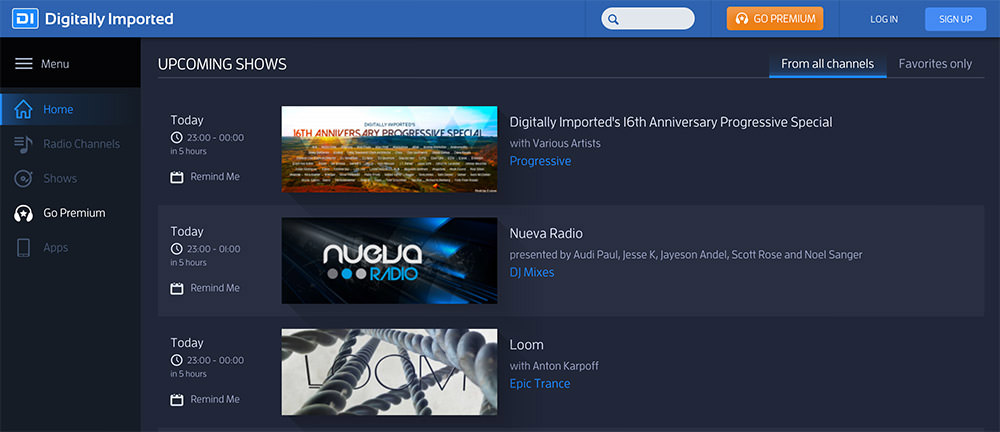 Rhapsody
Di.fm is a short for Digitally Imported. It is a multi-channel internet radio service focusing exclusively on Electronic Music. You can browse through the site to find upcoming shows and radio stations. [iOS | Android]
Bandcamp
Read more: 10 premium music players for Android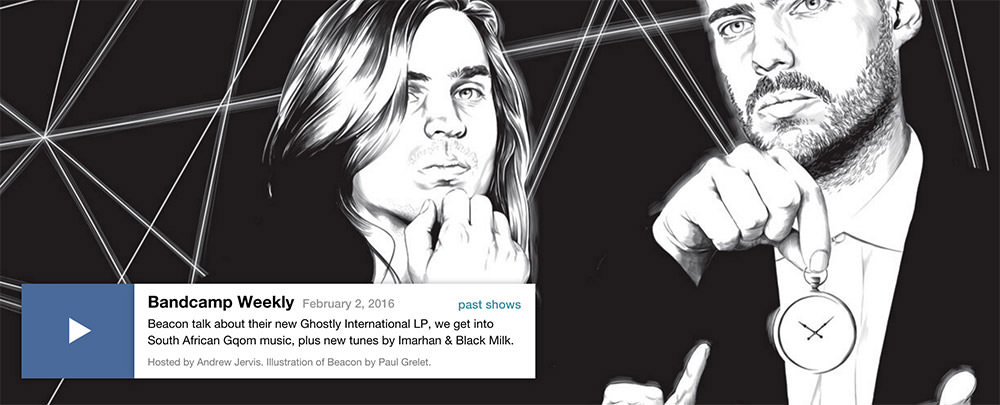 Bandcamp is a great place to discover and support new artists. The platform allows listeners to listen to new music every day. New artists get to create a webpage here to help promote their songs to listeners. [iOS | Android]