Inspired by balloon animals, these bookends may remind you of fun moments in a circus. However, they are made of resin and are instead here to keep your books neat and upright on the shelf. [$48.00]
Have a reading list you are adamant of finishing before the end of the year? Then this bookshelf may help. This awesome bookshelf is separated into two parts: Has Been Read and Will Be Read — the perfect visual motivator for the organized reader. [$890]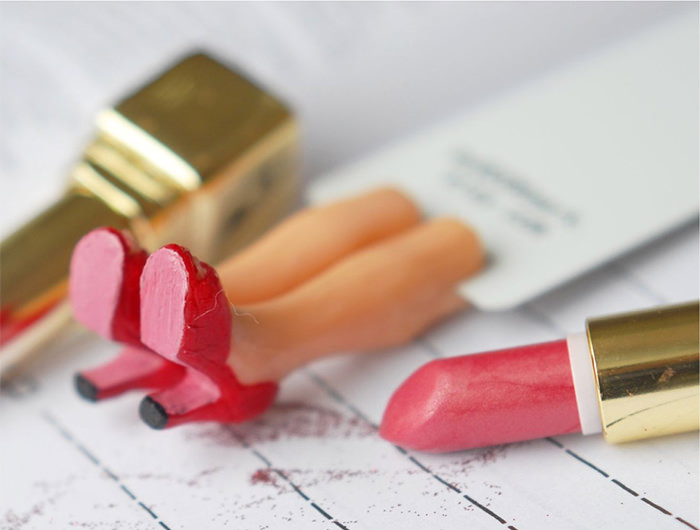 LiliLite – The All-in-One Book Lamp, Shelf, and Mark
Here's a fun tent design for campers who love books. It has plenty of room for two and you can even personalize the tent and choose the book cover you like. Genius idea! [$445]
'Bloody Love Books' Tote Bag
Hands-free reading even outside during windy weather is what avid readers are dreaming for. With this awesome holder, they can keep their hands free for other things, like that hot cup of tea. [$16]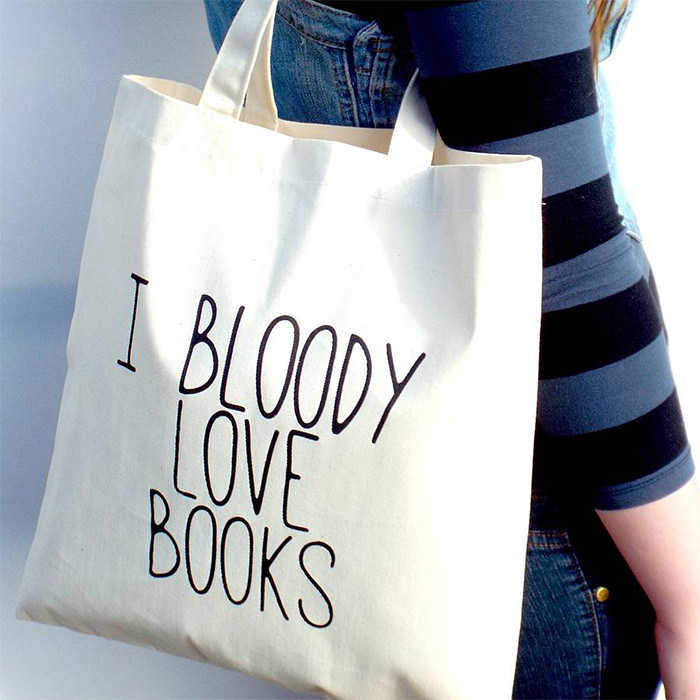 Big Top Classic Balloon Dog Bookend
In today's collection you'll find awesome bookshelf designs, interesting lamps, cute and practical bookmarks, quirky reading glasses and even perfume with an aroma of freshly printed books. Will you be buying any of these gifts for book lovers for yourself or a friend? Let us know in the comments.
BookBook for MacBook
This silver necklace is an ideal gift for a girl who loves to read books. The book pendant is about 11mm high and hand-carved. The chain is 18 inches long. You can ask to add initials or drawings to the book, or to have it in 9/18 carat gold, pending extra charges. [$120]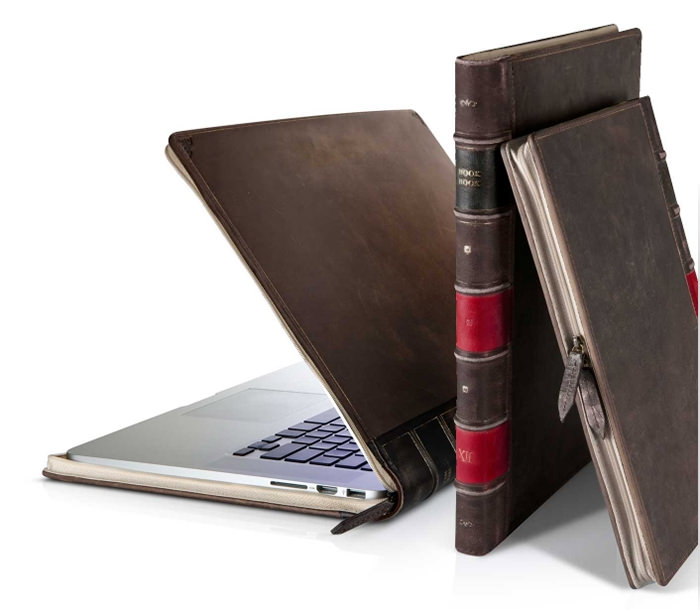 Paper Passion Perfume
While many people these days prefer digital books or e-books, there are still many book lovers among us. Just because we read on the Kindle or the tablet, doesn't mean we don't miss the touch and smell of paper or the sound of page flips.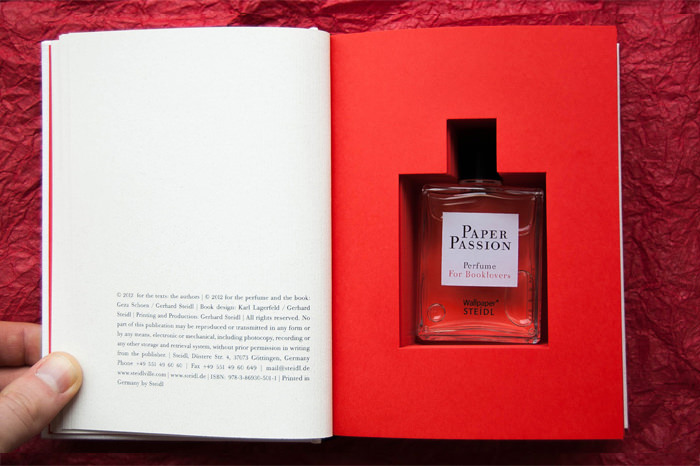 Old Books – Soy Candle
BookBook is a strong case to protect the thinnest Macbook. It has two hardback covers for protection and the classic leather look is just charming. [$79.00]
Pink Manolo Blahnik shoes bookmark
These funny animals will help you to keep your books separated and in order, while giving your home that wild touch. [$27]
This is another idea to store your books. Just hang them on the wall like you do your coats. In fact this can double as your coat or hat rack as well. [$150]
Bed Prism Spectacles
Want that old book smell but the perfume is too much for your wallet to take? Try this soy candle instead. It releases that old book smell, when burned, perfect for your "me time" with your favorite book. [$16.00]
Book Necklace In Sterling Silver
This bag screams "bloody love books" for you, if the people around you don't know about this already. [£13.75]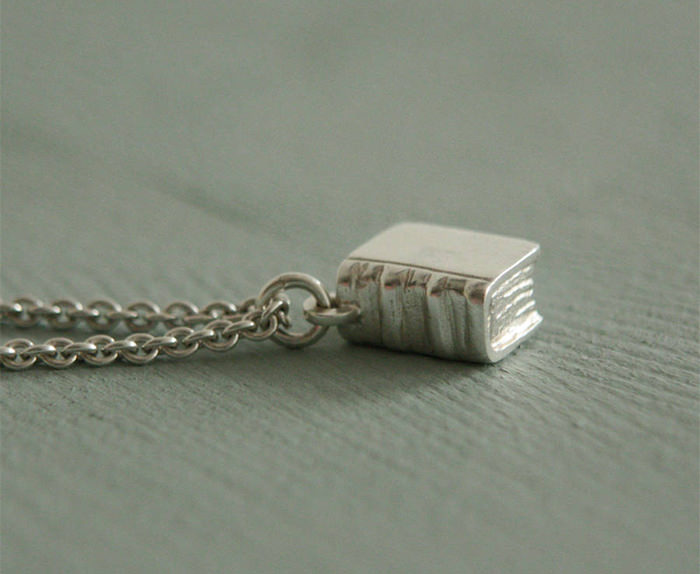 Agustav Book Rack
These heart shape leather bookmarks just slips comfortably into the corner of the page. You can use this as the perfect bookmark of the page you last read. A classy bookmark for the classy reader. [$8.00]
Gimble Book Holder
This book stand is designed for the kitchen. Prop up your recipe book on this bookstand on the counter and cook away. You can also put your tablet on it if you have e-recipes you want to try. It's foldable, just like a book, so you can fold it for storage when it's not in use. [$29.95]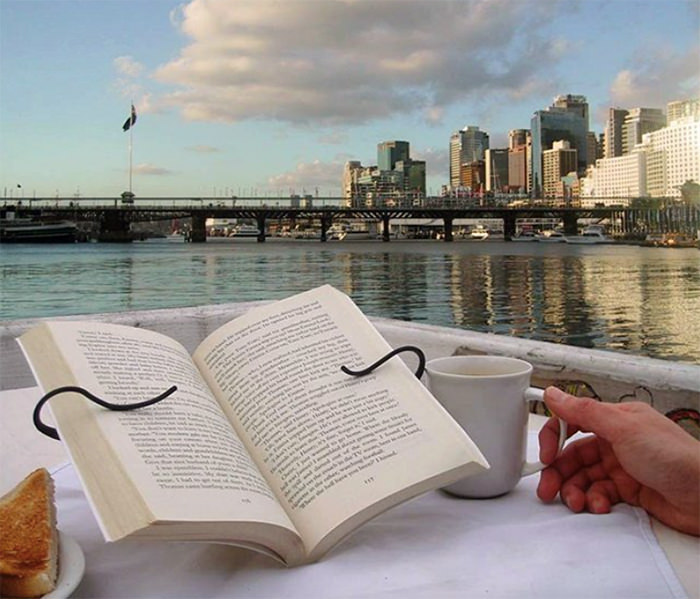 Fully Booked
Show off your unique book lover's status with this "Hot Girls Read" mug. There are a variety of other hipster-inspired quotes but for book lovers, this one is a keeper. [$12]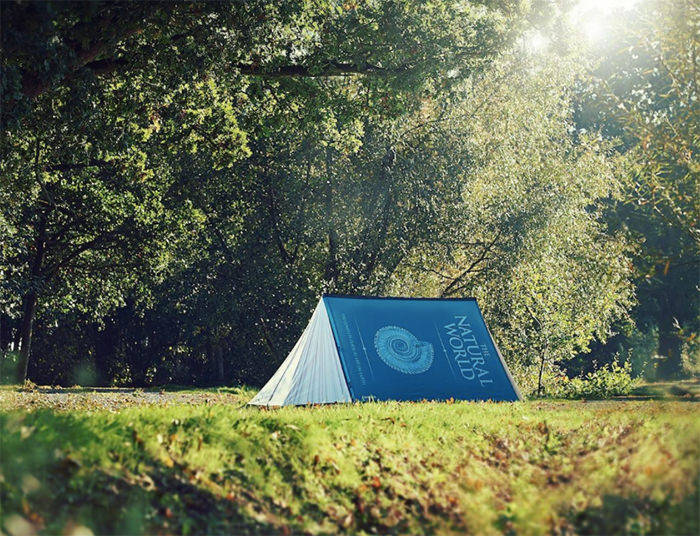 Typographic Bookshelf
This awesome lamp made of frosted glass is the perfect nightlight to accompany a late night bedtime story reading. It would also be great decoration for a child's bedroom. [$98]
CookBook Compact Folding Bookstand
While pondering about this, I decided to change my perspective for a quick moment and think about what a modern book lover may need. In this post, I came up with a list of 20 perfect gift ideas for book lovers.
Book Diversion Safe
A fake book with a secret storage compartment perfect for placing for your valuables. Keep it with the rest of your books on your bookshelf and no one is the wiser. The most dangerous place is the safest. [$13.98]
Leather Heart Bookmark
This cool bookmark in the form of a retro cassette tape and will help you to keep your place when you read a book. It's a magnetic clip and it is available in 6 different color themes. Each pack comes with a set of three bookmarks. [$10]
Book Rest Lamp
For the book lovers who always rail about the "smell of books", this unique perfume will give you whiffs of that freshly printed book. You can spray it a bit on your "electronic" books, to complete the illusion. [€85.00]
Hot Girls Read – 11oz Coffee Mug
This amazing bookmark was inspired by Carrie Bradshaw from the Sex and the City series. As she was totally obsessed with shoes, this bookmark is the perfect gift for a girl who loves both books and shoes. [$20.00]
Felt Animal Index Cards
Prefer to do your reading on the bed but your hands tire from holding up the book for too long? Maybe these glasses can help. Don't expect to look fashionable in them though. [$12.58]
Cassette Tape Bookmark
LiliLite is a bookshelf, book lamp and bookmark in one. When you pull your book off the peak of a shelf, the light automatically turns on. When you put it back, the light turns off. The peak serves as a bookmark. The item is available for pre-order. [from €129.00]