For writers that love fountain pens, why not give them some ink to fuel their stories? These bottles come with short, inspiring phrases etched on them to motivate your writer to put their thoughts on paper. There are six varieties for you to choose from. Each etching require 7 to 10 days. [Price: £39.95]
Just like The Storymatic, this is another gift to encourage creative thinking and to play as a group game. The difference here, however, is that you will need to roll a set of nine dice for prompts to craft a tale. Several different story cube sets are available for purchase and these can be combined for even more interesting story ideas. [Price: £9.99]
Something else that might help your writer have a more enjoyable time working on the PC. Rather than a conventional mouse wrist rest, this wrist donut is worn on the hand of the person using it. This gives greater freedom of movement and can help combat the pain of repetitive strain injury. Wrist Donut is available in 6 colors, can be personlized with your own brand/logo, and is washable. [Price:£10.20]
Pencil (Stylus)
So after publishing wishlists for web developers, designers, geeks and even coffee lovers, it's a literary crime to not have a gift list for our fellow writers. These are the people that churn out pages after pages of entertaining, thought-provoking, occasionally educational things that impact us one way or another.
Besides acting as a good writing prompt, Storymatic can also be used as a game where players shape stories together. All that's required is for your writer to pick out cards from two piles (one to get ideas for a main character, another for pointers to form a plot) and abide by two rules: 1) the main character must change from the beginning to the end of the story and 2) you are not allowed to kill off your main character. [Price: $29.95]
The Storymatic Classic
Writers are also readers, hence, they will have their very own collection of beloved books. Give your writer a fairy tale ending to grace their bookshelves with this pair of bookends that say "Once upon a time" and "The end". The pairs are available in white, black, light grey and pink. [Price: $37.63]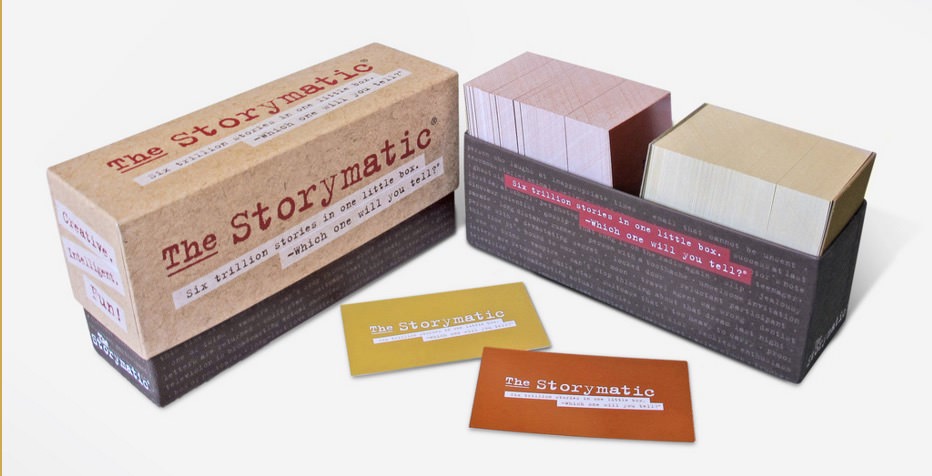 Rory's Story Cubes
Read more: How To Escape From Writer's Block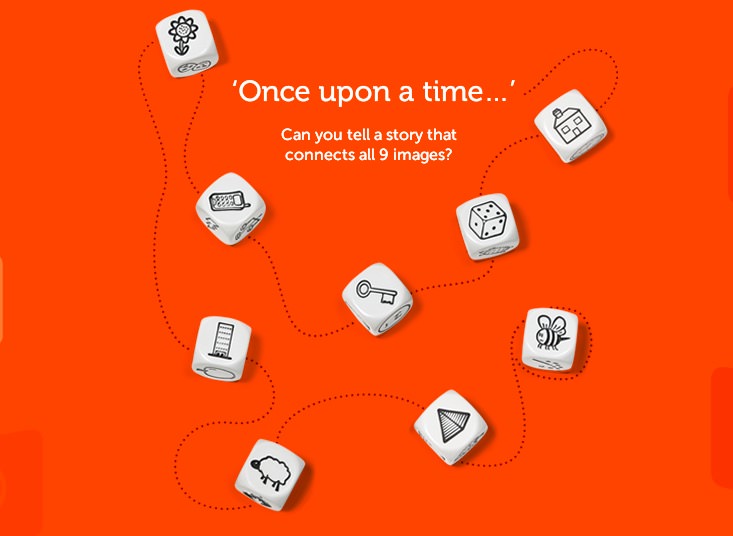 Etched Vintage Ink Bottles
Editor's note: Susanna is a writer for Hongkiat.com and wordsmith with a punny disposition. When she's not occupied with writing or feeding her ravenous little son, she finds solace in music, DIY and crafts, and reading. Catch more of her crazy chatter on her blog, Stories & Such.
Yes, you may be starting to notice a theme here. Despite all the advances in technology, we writers have a thing about pencils. And since earphones are a great way to help a writer concentrate while putting words on a page, a pair of buds that makes it look like you've got a pencil stuck right through your ear is a sure win in our books. [Price: $30.00]
Fingerless Writing Gloves
You can never go wrong with giving a writer a gift of stationery. Especially when they come in cheery colours and provide inspiration for writing. This set includes a 10-piece pencil collection, each featuring an inspiring comment. Meanwhile, the Bright Ideas notebook has pages that are colour coded to match the pencils. [Price: $41.13]
Storyteller Pencil Set
From the writer who needs to overcome a writer's block, or one who needs to be reminded about why they took up a writing career in the first place, here are 15 gifts that are perfect for that writer in your life. (Please click on the links to check on the availability of the product and for latest prices.)
Microsoft Sculpt Ergonomic Desktop
Read more: 20 Beautiful Examples Of iPad Finger Painting
Wrist Donut
Sure, there's always the keyboard for writing out that draft, but why not give your writer an alternative outlet for expression? Not only can Pencil be used for jotting handwritten ideas, it can also be a useful tool for drawing illustrations for stories or just for plain doodling. Plus, it's extra cool to own a stylus that looks like pencil. [Price: $49.95]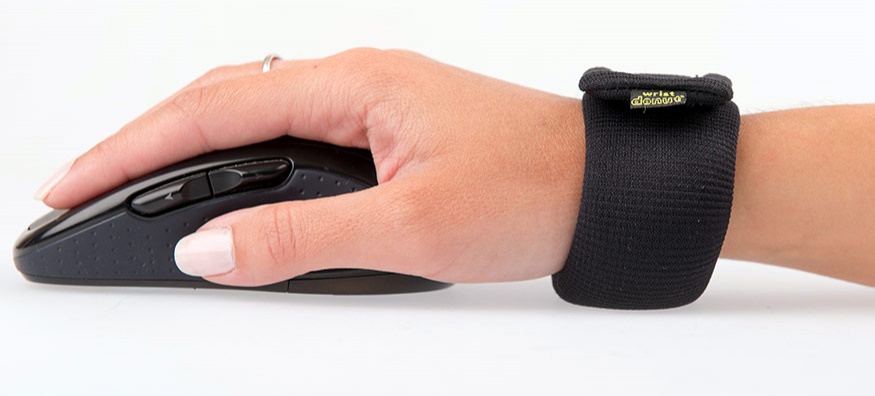 Magic Pencil Earphones
Read more: 12 Signs That You Are a Writer At Heart (And 3 Signs You Are Not)
The Writer's Toolbox
Last but not least, if you're feeling rather generous and want to lavish your dear writer with more ergonomic equipment, consider this adjustable work surface. It allows you to customise the position and tilt angle of the desktop computer monitor and keyboard. Optional keyboard extension and additional detachable work surfaces are also available. [Price: $399.00]
Give your writer pal some quirky writing gear to aid their brainstorming sessions. Each HB pencil in this set of six has a classic opening story line printed on it such as "It was a dark and stormy night" and "Once upon a time". [Price: $7.54]
Bright Ideas Notebook And Pencil Set
Not all keyboards are created equal. In fact, keyboards differ from one OS to another, on mobile, tablet and desktop. If there is one keyboard to rule them all, it's the k380 multi-device keyboard from Logitech. Up to three devices can be connected at the same time, via Bluetooth, and switching from one device to the next is as easy as pressing a Function key. [Price: $39.99]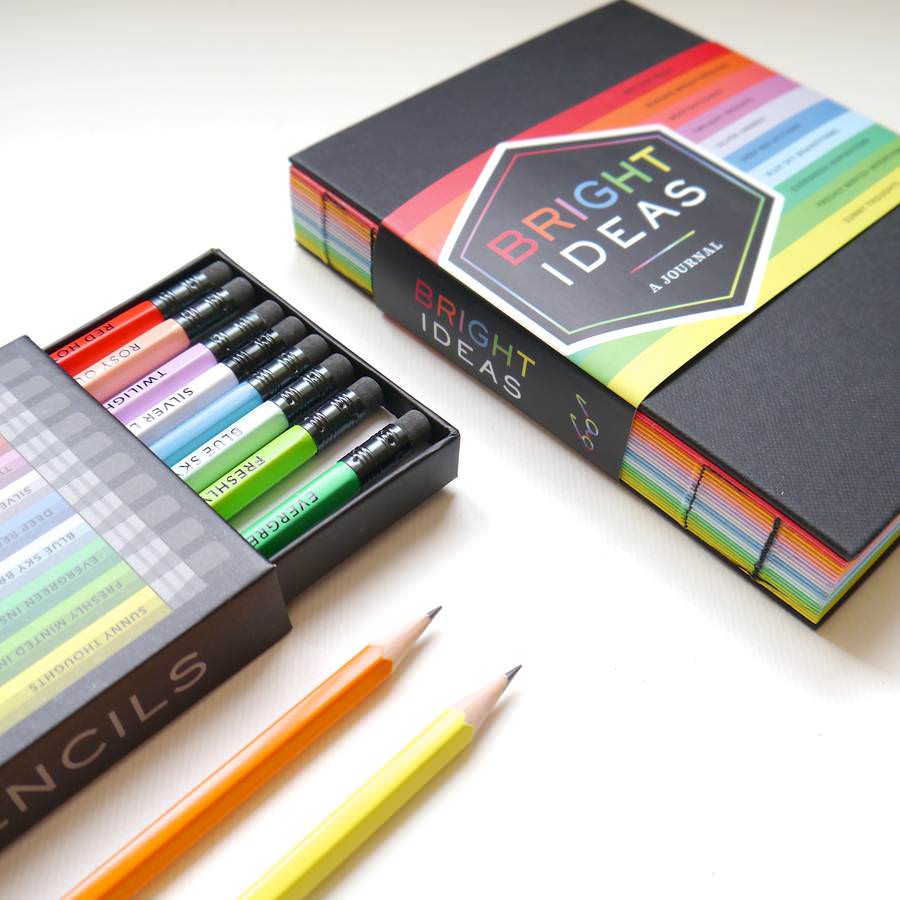 "Definition Of Writer" Pillow
Read more: 20 Gift Ideas for Book Lovers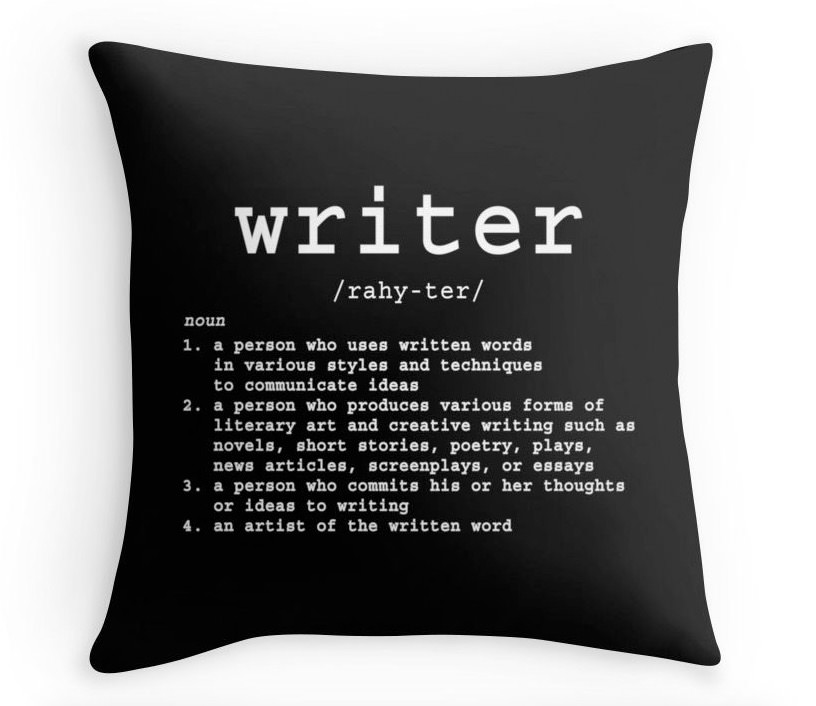 Fairy Tale Book Ends
Most writers spend a lot of time at the PC, so getting your writer an ergonomic desktop combo comprising a keyboard, separate number pad and mouse will certainly benefit them. It features a split keyboard design that is dome shaped and a natural arc layout that follows the curve of your fingertips. It also has a cushioned palm rest. [Price: $129.95]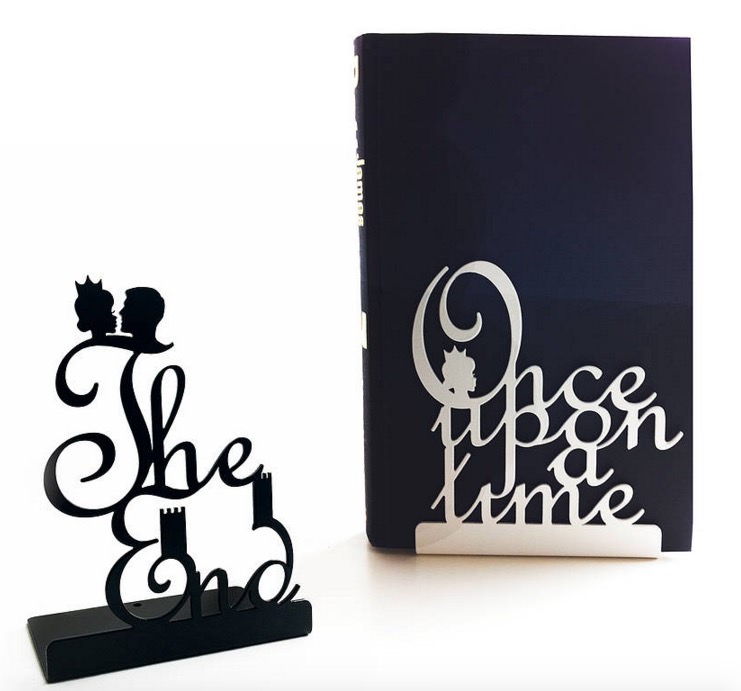 Kangaroo Pro Junior
Here's a little something to spruce up the writer's corner. Not only are the words on the pillow apt, it will also be a welcome comfort for cushioning some of the lonelier writing moments. The pillow is available in 35 colors and three different sizes. [Price: $35.00]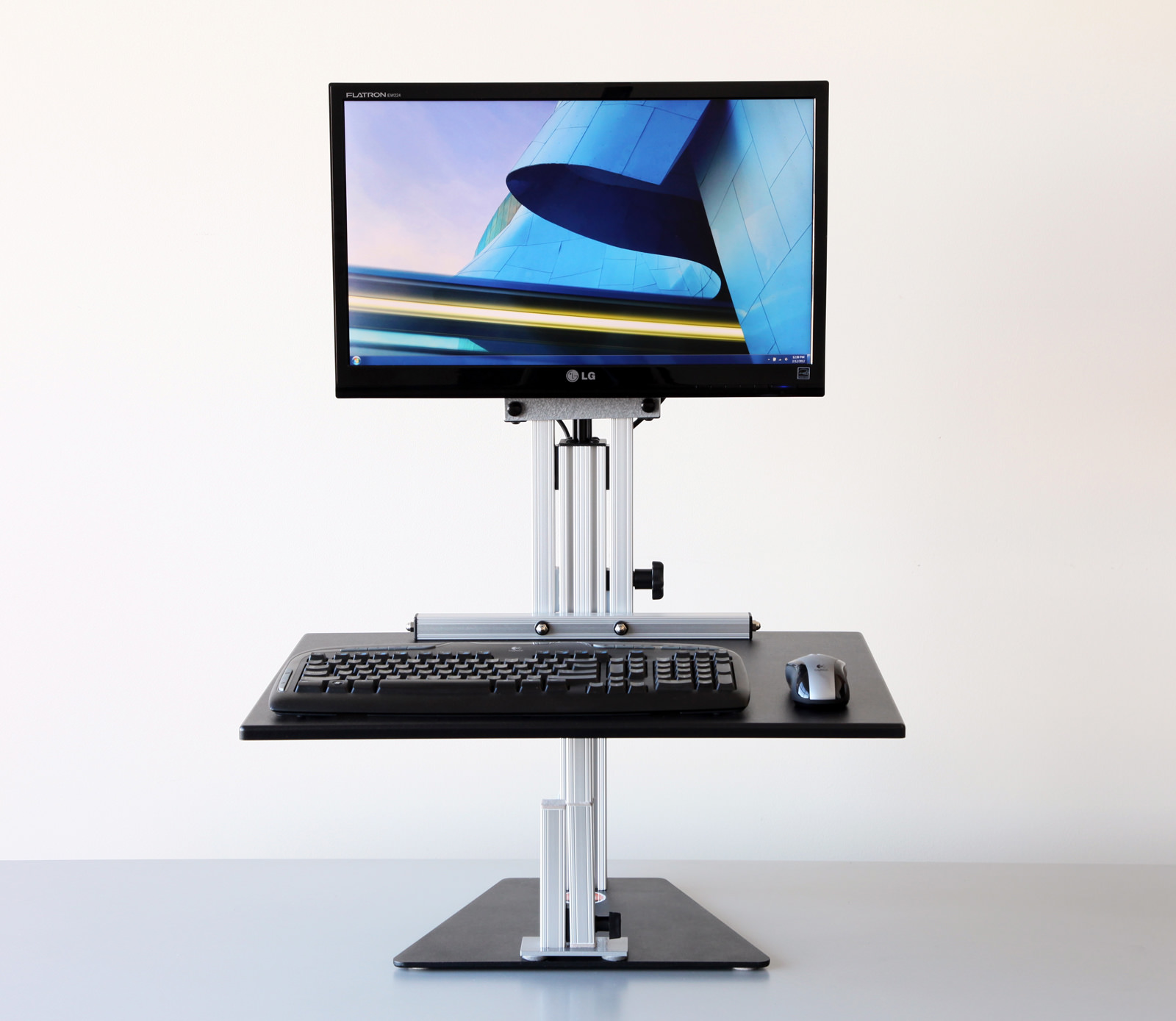 K380 Multi-Device Keyboard
It's important to keep those fingers nice and toasty when you're typing out a story at the computer, so your writer will certainly appreciate a gift like this to help them keep those words flowing. What makes this gift even more unique is that each design contains words from various classic novels. [Price: $26.00]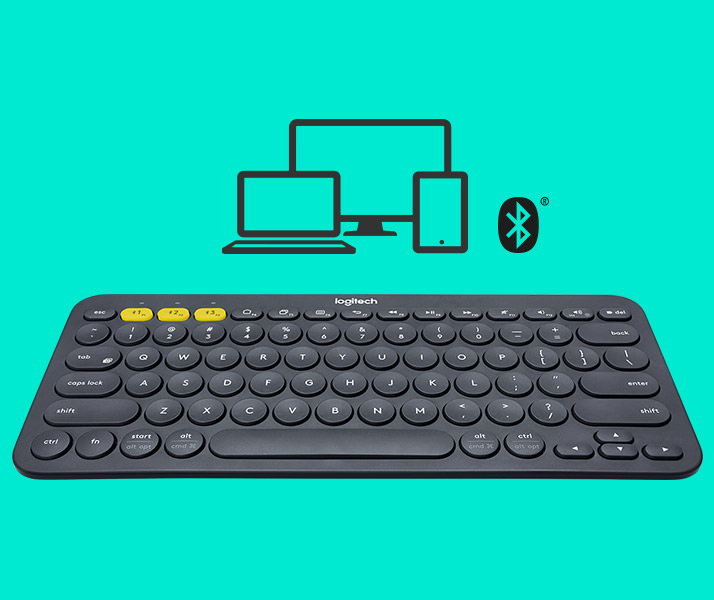 Now Read:
2015 Holiday Gift Guide
Every writer has that day where Writer's Block strikes, so it's definitely handy to hand them a kit like this one. This toolbox features a set of games and exercises to develop your beloved writer's creative side, hence keeping writing obstructions at bay. [Price: £16.99]