Note that the list is not exhaustive and does not carry projects or services/tools that were already taken down by the time of this writing. The tools and services were also listed based on their purpose, not taking into account what effects the restructuring of Alphabet has on them.
Do let us know of any tool/service that is missing from the list, in the comments section.
Google helps you to analyze trends and data more deeply and with better insight in order to make decisions accordingly. With these data tools, you can conduct consumer surveys to know their needs and requirements for a product or service, get detailed reports on traffic coming to your website, search popularity of keywords over different time periods and much more.
For Shopping & Travel
Google Express | Android | iOS – Get same day or overnight delivery with Google Express and make payments via Google Wallet to speed up the delivery process.
Google Shopping – A search engine for products; product info is updated by the merchants that carry the products for sale.
Google Wallet | Android | iOS – Send money anywhere in the US via email address or phone number. Also known as Android Pay.
Google Flights – A search engine for flights
Google News & Weather | Android | iOS – A portal for news and weather personalized by user, category and location.
Intersection Explorer (Android) – An exploration app for the vision-impaired. The app reads out the name of the roads.
ZAGAT | Android | iOS – A detailed ratings & reviews city guide as voted by locals and travelers. Applicable in 18 cities only.
Search Services
Android is more than an OS for mobile, it's also a development platform for a variety of other smart devices.
Google Search
Google Videos
Google Images
Google Books
Google Patents – A search engine for patents
Google News Archive – An archive of hundreds of newspapers with issues stretching back to the 1800s.
Google News
Google Encrypted Search
Google Custom Search Engine – A service provided by Google that site owners can use to enable search of content inside their own website.
Google Cultural Institute – Search for all things culture-related and museum galleries.
Google Trends – Find out what searches aretrending online at certain periods.
Google Scholar – The search engine for academic studies. Also include patent searches.
Google Goggles | Android – Searching via image on mobile. Take a photo of the thing and upload the image to the app to start the search.
Google Gesture Search | Android – Want to run searches on mobile with gestures? This app allows you to do that by drawing letter or numbers on the screen.
Speech Retrieval | Android
Google provides number of powerful ad tools that may help you to advertise your business on websites worldwide, reaching a target audience that you might not have otherwise been able to reach. Google even offers certifications to be an online advertising professional if you are keen to master online advertisement. To know more about Google online advertisement tools, check out the list below:
Collaborative Tools
Although there are thousands of apps on Google Play, there are some flagship apps related to books, music, news and games too. And that's why we have all of these Google Play store branches.
Google Keep | Android | Chrome
Google SMS Channels – Send free SMS to your Group. Available in India only.
Google Messenger – An alternative messaging app to Hangouts, which lets you send videos, photos, emoji, voice messages and even location info.
Google Drive | Android | iOS
Hangouts | Android | Chrome | iOS
Inbox by Gmail | Android | Chrome | iOS
Google PDF Viewer | Android
Google Docs | Android | Chrome | iOS
Google Sheets | Android | Chrome | iOS
Google Slides | Android | Chrome | iOS
Google Forms | Chrome
Google Calendar | Android | Chrome | iOS
Business Tools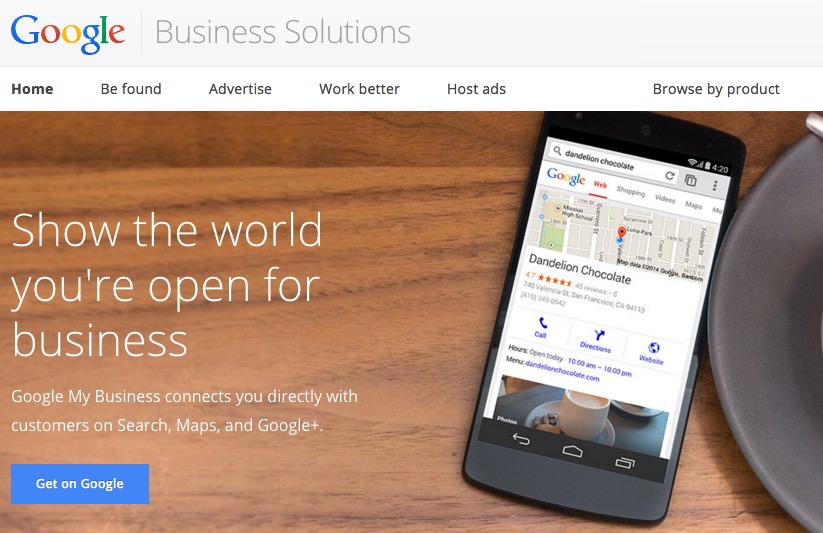 Read more: How to Style Google Maps
Google Business Solutions – A hub for solutions such as advertising channels and ad opportunities to earn from.
Google Finance | Chrome – A portal for all finance news
Google Apps for Work
Chrome for Work – A browser for deployment in kiosks, signage, high quality conferencing in meetings and more.
Google Ventures
Google Partners – Search for partners to further your business with.
Google Admin | Android
Google My Business | Android | iOS
Primer | Android | iOS – A product by Google's marketers that teaches users about branding, storytelling, remarketing, SEO, programmatic ad buying
Google being one of the largest organizations around, are in the unique position to connect global communities around the world. With that in mind, here are three services by Google to help reconnect lost friends and family members, donate to noble causes and organizations in need as well as retrieve critical information easily in the time of disasters and crises.
Ad Tools
There are a number of products, services and tools that do not fit into any specific category we discussed above so we have listed them here. Every listed item has its own functionality and purpose, do check them out.
AdWords | Android
Google AdWords Express | Android | iOS
AdWords Editor
Adsense | Android | iOS
Google AdWords Certification
AdMob | Android | iOS | Unity | Cocos
DoubleClick by Google
Creative Preview – Test mobile ads on smartphone or tablet.
Google Ad Grants – Nonprofit organizations can use this advertising channel to seek donations. Eligible organizations can get $10,000 in-kind advertising from Adwords.
Data Insights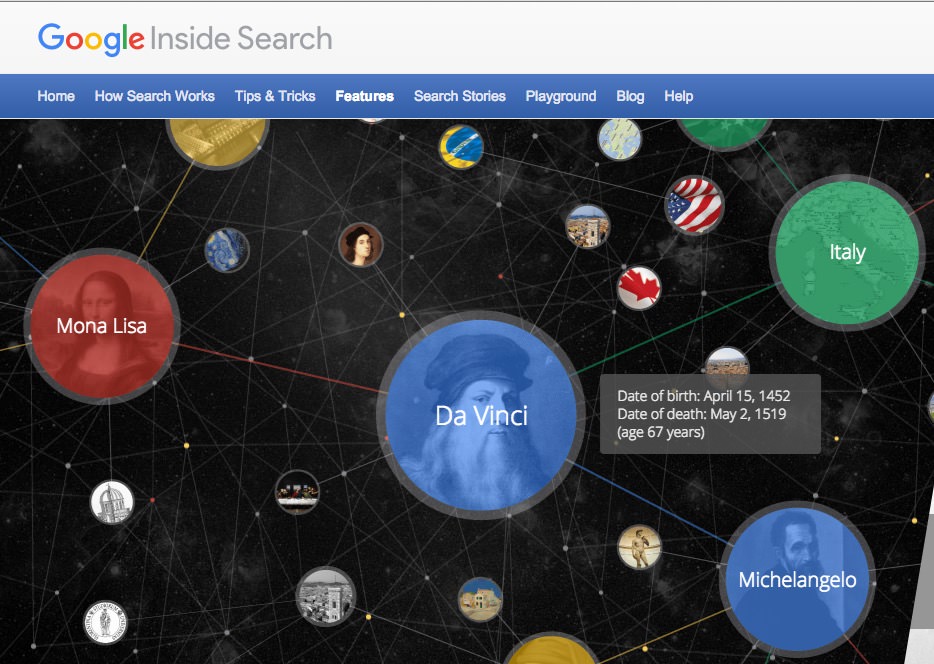 Google is obviously more famous as a powerful search engine than all its other services but you might not know that you can search for patents from different countries (stretching all the way back a couple of centuries), trends and even cultural treasures and collections at museums around the world. And that's just the tip of the iceberg.
The Knowledge Graph – Search results organized to provide more answers rather than mere links for users to sift through.
Think with Google – A newsletter featuring new ways to utilize Google products for better data insight.
Google Analytics | Android | iOS
Google Consumer Surveys | Android – The app is known as Google Opinion Rewards.
Google Correlate – Find searches that correlate with real-world data.
Google Public Data Explorer – Sort through public data and statistics worldwide.
Google Account Activity – A collection of all the activities related to a particular Google activity.
Freebase – Data collected about 39 million topics about people, places and things.
If you loved Gmail's two-step authentication, then these tools can also help protect you from digital attacks, robot spamming and other security issues.
Website Building Tools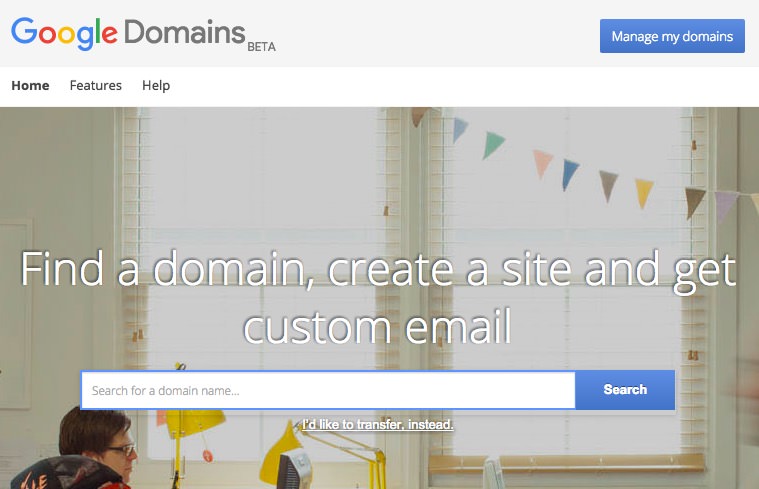 Whether you want to get a registered website name, look for an easy way to build a website, speed up your website, make it mobile-friendly or need a fast Public DNS for better performance, all of this can be done with the help of tools listed here.
Google Domains
Google Sites
PageSpeed Tools
Google Public DNS
Google Web Design Tools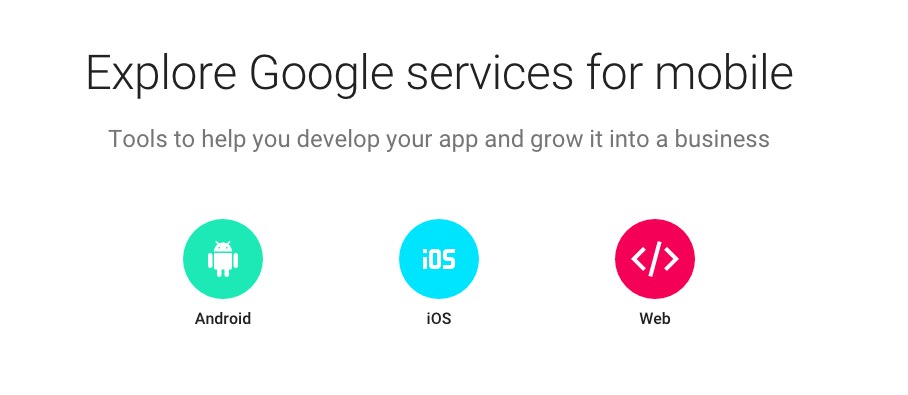 Read more: 10 URLs to Find Out What Google Knows About You
Google Fonts
Angular JS
Angular Material
Google Web Components
Polymer
Google Cloud Platform
Cloud Console | Android
Google Developers
Dart – Open source language for app development
Go Programming Language
Swiffy – A simple Flash to HTML5 converter 
Google Web Toolkit
Google Web Designer – Create beautiful, engaging HTML5 content with animation and interactive elements. 
Google URL Shortener
Read more: 11 Ways to Speed Up Google Chrome
Map Tools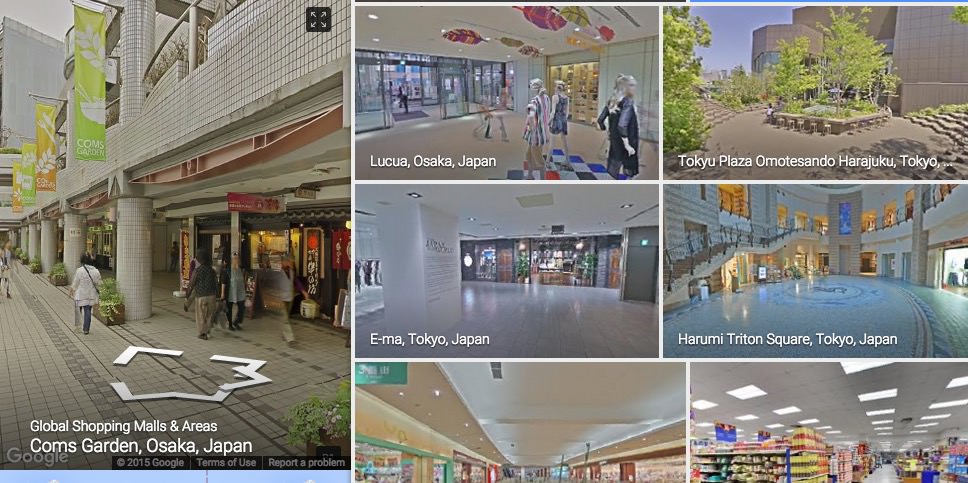 Google offers useful business tools that may help you to run your business in a better way. For instance, you can get customized email domain, find a partner for your business or if you have a striking business plan, get Google to invest and support the idea into fruition. To know more about what Google has for your business take a look below at Google business tools:
Google Maps | Android | Chrome | iOS
Google Map Maker – Add, review and edit Google maps with local knowledge.
Google Maps Street View | Android – View places on Google Maps from ground/street level.
My Maps | Android – Create personalized maps on Google Map to share with friends.
Google Maps Floor Plan | Android – Maps for building interiors.
If you only know of the Google Translate tool, then you are missing out on the other Google Languages tools that are available. Apart from translation, Google makes it easy to input non-Latin languages such as Japanese, Korean, Chinese and more.
Security Tools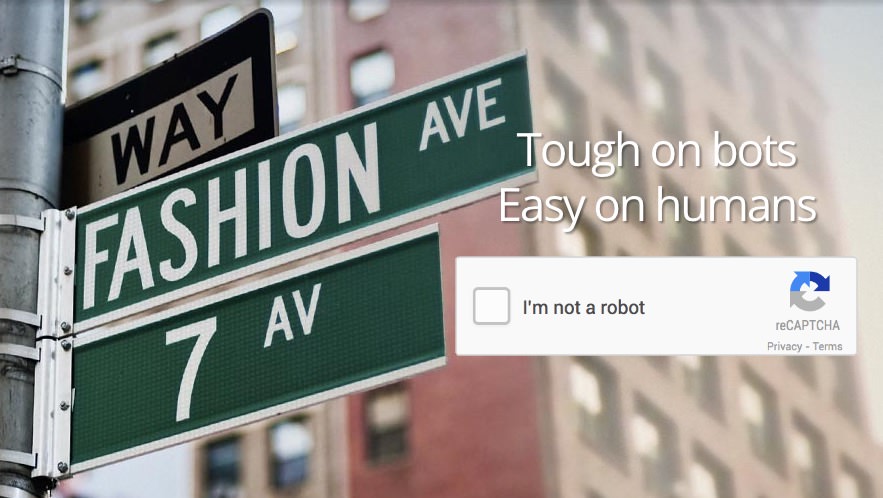 Whether it is classroom management, virtual field trips or other devices & services dedicated for teachers and students, Google provides a nice set of tools and services for education too.
reCAPTCHA
Google Ideas – A platform that supports the freedom of expression and access to information.
Google Authenticator | Android | iOS – Setup 2-step authentication for multiple mobile devices.
Google Places
Read more: Beginners Guide To Setting Up Google Apps Email
Earth Gallery | Chrome – A gallery of maps with specific themes.
Google Mars
Google Moon
Google Sky
Google Earth | Android | iOS
Google Transit – Crowd-sourced transportation and transit lines worldwide.
Panoramio – Explore the world via travel photos.
Android Related
Mention Google products and you'd probably think of Google Search, Gmail, Chrome, YouTube or Android but there are actually more than a hundred Google services and tools that most of us aren't aware of or know about. So we thought that this would be a great opportunity to look up available but less known Google services and tools. This is what the research turned up.
Android
Android TV | App
Android Wear
Android Auto
Android TV Remote Control
Android Studio – Site for Android Development
Play Store
Android Device Manager | App
Google Now Launcher
Most of us are familiar with Google Maps only, but Google has many other Map Tools as well. These tools can help you to make your own outdoor or indoor maps for your office or building, create 360-degree views of your office or business place, get latitudes & longitudes of a given address or place and much more.
Google Chrome/Chromium
Apart from browsing through and watching videos at YouTube on regular as well as large screens, you can now manage & monitor your YouTube channels right from your Android or iOS devices easily. If the ads annoy you, there is also a service that lets you bypass that for a fee.
Chromium OS – Open source operating software
Chrome Browser | Android | iOS
Google Toolbar
Chrome Remote Desktop | Android | iOS
We probably know Chrome as the popular browser, loved by some, but when it comes to Chrome, there are other aspects to it you might not know of. There are remote desktop services and a number of devices and services for education and businesses as well as platforms for developers and programmers to showcase their work related to Chrome.
Google Languages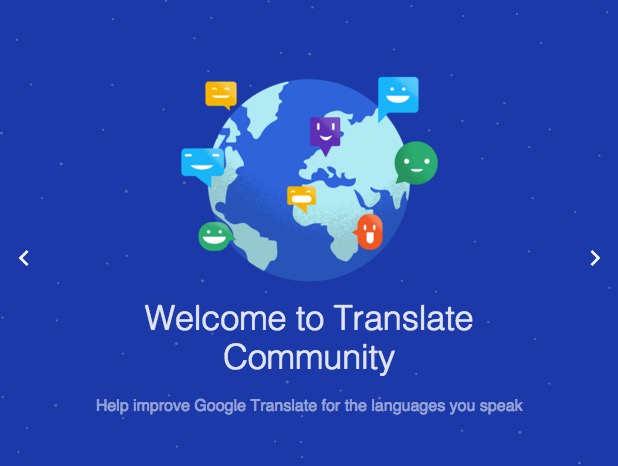 Online collaboration is now possible and made even more viable with plenty of online tools by Google. Whether you are a remote worker, a student or an offie worker, having access to these editing tools, spreadsheets, messaging services and other tools and services can help make the process smoother.
Google Translate | Android | iOS
Google Text-to-Speech | Android
Google Translator Toolkit
Input Method Editor

Google Japanese Input | Android
Google Pinyin Input Method | Android
Google Hindi Input | Android
Google Zhuyin Input | Android
Google Korean Input | Android 
Google Cantonese Input | Android
Google Handwriting Input | Android
Google Image Managers
Read more: 10 Projects Showing Google Has The Future Figured Out
Picasa
Picasa Web Albums – Gallery of all your photos ever shared via Google services.
Google Photos | Android | iOS
Snapseed | Android | iOS – Photo-editing software by Google
Google Camera | Android
Google Spotlight Stories | Android | iOS – Mobile film-making software
Explore & learn about different places, on Earth, the Moon, Mars, and up in the sky with these great Google Places tools.
YouTube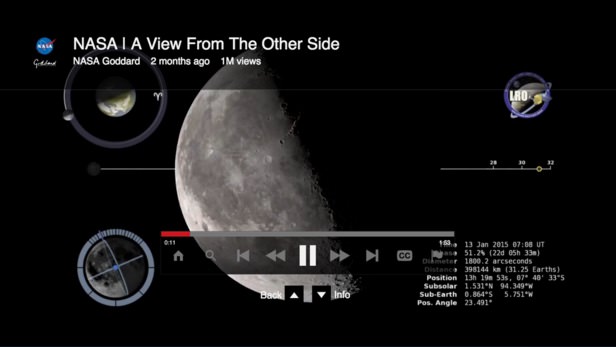 Whether you want to do professional photo editing, organize your photos more efficiently in the cloud or create 360-degree photo spheres and add 2D & 3D animations for efficient storytelling, these are the handy tools you can use.
YouTube | Android | iOS
YouTube Creator Studio | Android | iOS
YouTube for Google TV | Android 
YouTube Red – Subscription service for YouTube
Apart from software based tools, services and apps, Google also has a plethora of physical products, some more popular than others.
Google Public Service
Find handy YouTube tricks here, here and here.
Google Crises Response – Tools for first responders in areas of crises and disasters
Google Person Finder – A service to find friends and loved ones in areas hit by natural disasters.
One Today | Android | iOS – An easy way to donate and support nonprofit causes worldwide.
Google Education
Google also has a number of tools a web designer can use, In its toolbox is a wide variety of tools and resources, including programming languages to help a web designer keep their designs up-to-date with the latest technologies. Here are some that can be of service.
Google for Education – A hub for training, resources, devices and tools primed for education in the 21st century.
Google Classroom | Android | iOS – A tool to organize classes ,distribution of assignments, feedback/grading and class peer communication.
Field Trip | Android | iOS – Get local information about hidden spots and
Big Web Quiz for Chromecast | Android | iOS – An ad hoc quiz "show" that can be setup with the use of a Chromecast, its mobile app and a TV.
Google Play
Read more: How Google Polymer Will Change the Way Web Apps Are Built
Google Play Books | Android | Chrome | iOS
Google Play Music | Android | iOS
Google Play Newsstand | Android | iOS
Google Play Games | Android
Google Products
Read more: 9 Google Photos Features You Need to Know
Google Self Driving Car
Google Nexus
Chromebook
Chromebook Pixel
Chromecast | Android | iOS
Google Fiber
Nest
Cardboard | Android
Read more: 20 Cool Things Google Search Can Do
Other Cool Tools By Google
Read more: 110+ Google Now Voice Commands You Can Use
3D Warehouse by Google – Contains models for buildings, vehicles and more. Fit for 3D modeling and design application, SketchUp
Google Apps Certifications – Get certified as a specialist for administering and deploying (until Jan 2016 only) Google Apps.
Google Alerts – Set this up to receive alerts on specific keywords.
My Tracks | Android – Fit for health enthusiasts who want to track their trails and treks, and share them.
Google Fit | Android – Track your fitness information. For use in Android Wear, computer or mobile devices.
Interactive Events | Android – Used to locate and find more info about speakers and agendas in Google events.
Google Talkback | Android – Google screen reader
BrailleBack | Android – An accessibility device for use in Android devices.
Google Keyboard | Android – Soft keyboard app
Google TV Remote | iOS
Android TV Remote | Android